Tangle of Strings Book Review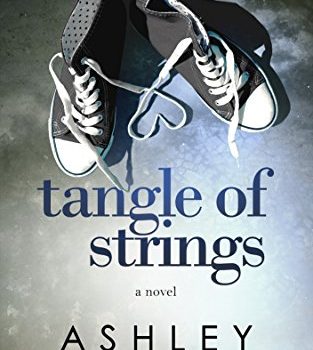 Tangle of Strings is Book Four in the Sweeney Sisters Series.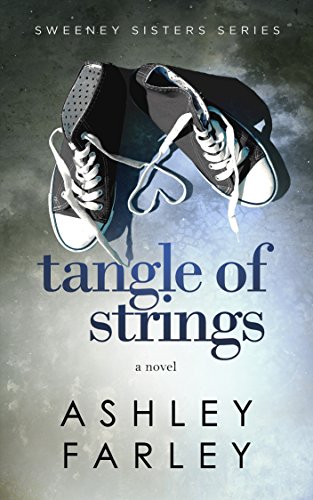 About Tangle of Strings
Some families never resolve conflicts. Not so with the Sweeneys. Their sense of family, their love for one another, and their willingness to forgive have always triumphed and brought them back together. Until now. The latest crisis threatens to tear the family apart and crumble the foundation that has always proved itself rock solid.
At the heart of the matter are sixteen-year-old Annie Bethune and her boyfriend, Cooper. At stake are their dreams for the future. As to these dreams, no one in the family holds back when asserting an opinion.
Annie soon begins to feel like a puppet on strings with all those she loves telling her what to do. When those strings become tangled and a family feud develops, Annie, unable to bear the pressure, runs away. Straight into the arms of danger.
My Thoughts
Book Four in the Sweeney Sisters Series does not disappoint! This novel faces on Annie, the young girl who we were introduced to in the previous novels. She has had such a hard life and the Sweeney family took her in with loving arms. They got her back on her feet, tried their best to support and guide her and showered her with love.
One unsure decision in the heat of the moment tears apart Annie's life and causes a huge rift in the family. Annie is left alone to try to make a decision that is best for her, while still respecting the wishes of those around her. She feels torn, hurt and alone. My heart went out to her as I was in a similar position as she was but not at sixteen. My heart went out to her and all the emotions that the story brought back. This novel is full of emotion, love, pain and struggle. Tangle of Strings is the story of a real family struggling – and Ashley doesn't hold back with the emotions.
Tangle of Strings has become my favourite in the Sweeney Sister Series. It was raw, real and full of emotion. The story touched me personally and I fell in love with Annie all over again. This novel is a definite must read – you will not be disappointed.
You can purchase a copy of Tangle of Strings on Amazon.
Rating: 5/5
About the Author
Ashley Farley is the author of the bestselling series, the Sweeney Sisters Series. Ashley writes books about women for women. Her characters are mothers, daughters, sisters, and wives facing real-life issues. Her goal is to keep you turning the pages until the wee hours of the morning. If her story stays with you long after you've read the last word, then she's done her job.
After her brother died in 1999 of an accidental overdose, she turned to writing as a way of releasing her pent-up emotions. She wrote SAVING BEN in honor of Neal, the boy she worshipped, the man she could not save.
Ashley is a wife and mother of two college-aged children. She grew up in the salty marshes of South Carolina, but now lives in Richmond, Virginia, a city she loves for its history and traditions.
Disclosure: I received a digital copy of this book in order to facilitate this review. All opinions expressed are my own.