The Curious Heart of Ailsa Rae
For fans of Josie Silver's One Day in December, The Curious Heart of Ailsa Rae is a wholly original, charismatic, and uplifting novel that no reader will soon forget.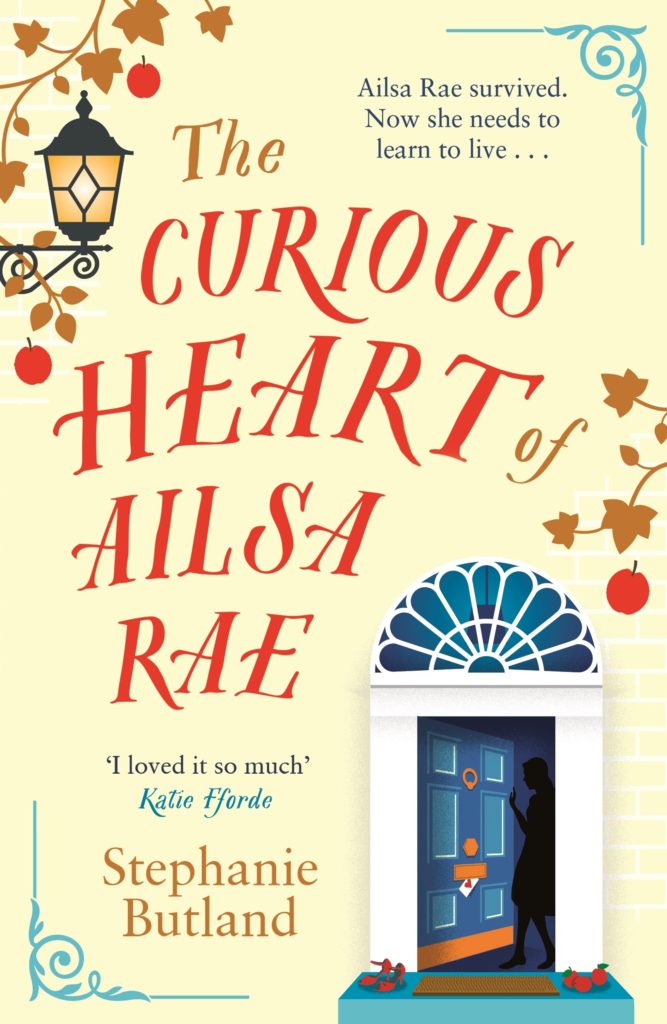 About The Curious Heart of Ailsa Rae
Ailsa Rae is learning how to live. She's only a few months past the heart transplant that—just in time—saved her life. Now, finally, she can be a normal twenty-eight-year-old. She can climb a mountain. Dance. Wait in line all day for tickets to Wimbledon.
But first, she has to put one foot in front of the other. So far, things are as bloody complicated as ever. Her relationship with her mother is at a breaking point and she wants to find her father. Then there's Lennox, whom Ailsa loved and lost. Will she ever find love again?
Her new heart is a bold heart. She just needs to learn to listen to it. From the hospital to her childhood home, on social media and IRL, Ailsa will embark on a journey about what it means to be, and feel, alive. How do we learn to be brave, to accept defeat, to dare to dream?
My Thoughts
This is a beautiful book around second chances and learning to live again.
Ailsa has lived with the threat of death hanging over her head for years. She could never participate in things that most young adults took for granted. She spent hours in the hospital – which while not the best moments, did give her the opportunity to learn how to love but also the pain of loss when she loses her first true love. During this journey, she started a blog to document her story but she also used it as a platform to ask questions and make decisions about her own personal life based on those answers.
When she is given a second chance at life with a heart transplant, it is an overwhelming moment for her and all that follows. She gets to do all those things she never did before but she is left wondering how and what should she do first. She is lost at times (perhaps afraid and guilty?) and turns to her blog and readers for advice – which seems to drive her family crazy and I don't really blame them. You want Ailsa to know that she is the lead in her life and she can make decisions and that is alright if they are the wrong ones. You just want to reach out and give her a hug to let her know that it is okay to be afraid and unsure.
When she has the chance at love again, my heart is sore for her. She sounds so scared. Will she be able to let herself go and allow her to love and be loved? She is nervous about her scars which she should never be – she should be proud of the battle that she fought for those.
This was a beautiful story from start to finish. It was a bit slow at the beginning as we learned her history but is worth every moment. It is that excellent reminder that we all need to live in each moment, to never take anything for granted and have the confidence in ourselves to accept our faults but to push past them. That it is okay to make mistakes and to feel like failures as this is the beauty of life. A fantastic read that will make you laugh, cry and hope.
You can purchase a copy of this book here.
Rating: 4.5/5
About the Author
STEPHANIE BUTLAND lives with her family near the sea in the North East of England. She writes in a studio at the bottom of her garden, and when she's not writing, she trains people to think more creatively. For fun, she reads, knits, sews, bakes, and spins. She is an occasional performance poet and the author of The Lost for Words Bookshop.
Disclosure: I received a digital copy of this book in order to facilitate this review. All opinions expressed are my own.