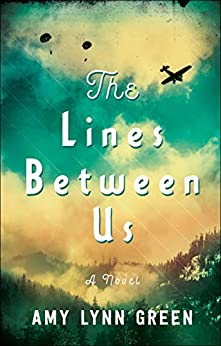 A WWII novel of courage and conviction, based on the true experience of the men who fought fires as conscientious objectors and the women who fought prejudice to serve in the Women's Army Corps.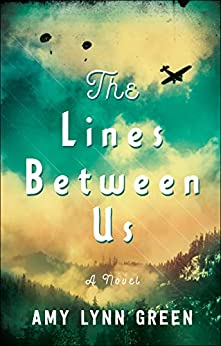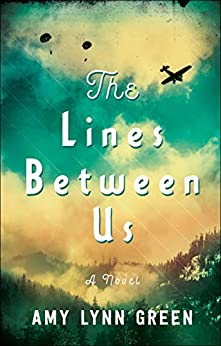 About The Lines Between Us
Since the attack on Pearl Harbor, Gordon Hooper and his buddy Jack Armitage have stuck to their values as conscientious objectors. Much to their families' and country's chagrin, they volunteer as smokejumpers rather than enlisting, parachuting into and extinguishing raging wildfires in Oregon. But the number of winter blazes they're called to seems suspiciously high, and when an accident leaves Jack badly injured, Gordon realizes the facts don't add up.
A member of the Women's Army Corps, Dorie Armitage has long been ashamed of her brother's pacifism, but she's shocked by news of his accident. Determined to find out why he was harmed, she arrives at the national forest under the guise of conducting an army report and finds herself forced to work with Gordon. He believes it's wrong to lie; she's willing to do whatever it takes for justice to be done. As they search for clues, Gordon and Dorie must wrestle with their convictions about war and peace and decide what to do with the troubling secrets they discover.
My Thoughts
War can divide people, friends and families. It tests our faith, our beliefs and our understanding of the world and the relationships we have with others. We see this in so many ways in this powerful novel of faith, forgiveness and healing.
What starts out as a potential romance between Dorie and Gordon, goes awry when the pair have very strong and opposite feelings about the war. One supports doing anything and everything they can to stop the war – including fighting while the other opposes everything against war, fighting and promotes peace. Neither can reconcile their feelings, especially when Dorie's brother follows Gordon in the way of peace. The two friends join the smokejumpers to protect the forestry in Oregon and Dorie goes on to join the Women's Army Corps. We are witness to both struggles during the war as they each do their own part.
While Dorie refuses to speak to her brother, he is injured quite badly and Dorie comes face to face with their difficult separation and her own beliefs. She is determined to uncover the truth behind what led to the accident but she will need to work with Gordon to do so. Can the two put aside their differences to uncover the truth? Can they find forgiveness and healing?
I loved this story and found myself unable to put it down. My heart broke for Dorie so many times in this story, and by the end I found myself in tears. Like so many of us, she has to deal with the consequences of her decisions and the way she treated her brother. Something like this can have a lasting impact on our mental and physical well being, and Dorie is no different. She is forced to really look at herself – her beliefs and her actions, in order to find healing and peace. Both Dorie and Gordon are faced with making difficult decisions based on their beliefs and how to move forward as they uncover the truth that led to the accident. What I really enjoyed as well is how the novel was based on true experiences – these could have been real people that lived through the same experiences. The ending was powerful and touching and suited the tone of the story. The Lines Between Us will be a novel that you cannot put down.
You can purchase a copy of this book on Amazon.
Rating: 5/5
About the Author
Amy Lynn Green is a publicist by day and a novelist on nights and weekends. History has always been one of her passions, and she loves speaking with book clubs, writing groups, and libraries all around the country. Her debut novel, Things We Didn't Say, was nominated for a 2021 Minnesota Book Award and received a starred review from both Booklist and Library Journal. Amy and her husband make their home in Minneapolis, Minnesota. Visit www.amygreenbooks.com to learn more.
Disclosure: I received a copy of this book in order to facilitate this review, all opinions expressed are my own.