The Ultimate Busy Family Snack: Slammers Superfood Snacks
We are constantly on the go in our house. Both my husband and I work full time and our boys are both in competitive soccer. This means that we are up and on the move around seven in the morning and somedays not quite home until after nine at night.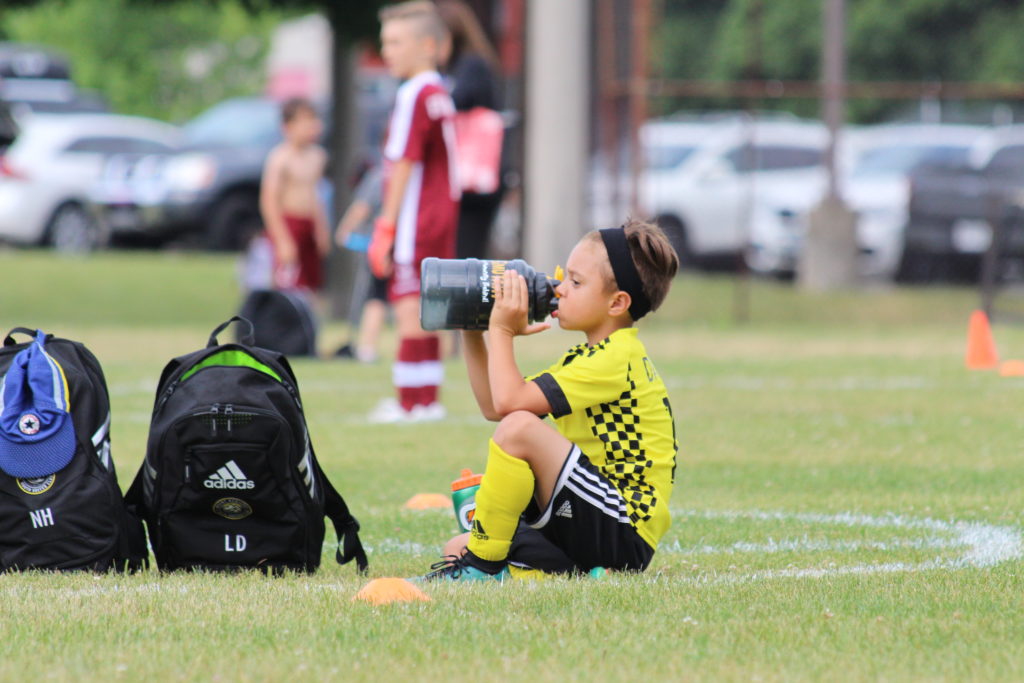 While we have a very busy lifestyle, there are a few things that I will not compromise on and that is nutrition. My kids need good food choices in order to fuel their minds and bodies.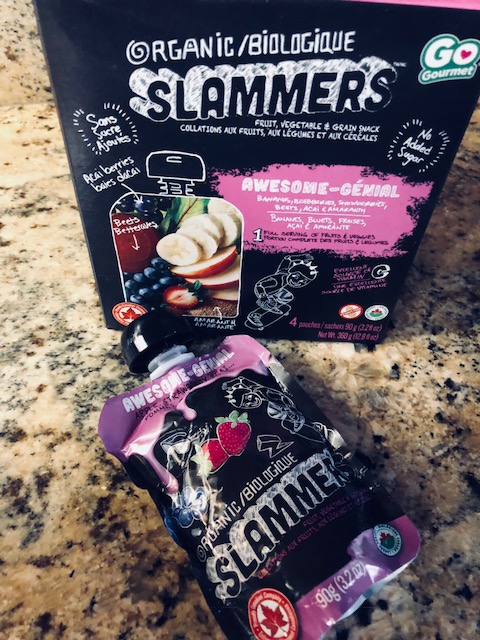 I was recently introduced to Slammers Snacks which are organic, no added sugar snacks that are easy to take on the go. They are peanut and gluten free and contain no artificial colours or flavours – a complete package for planning out school lunches and sport snacks!
Slammers Snacks come in six flavours with very unique names that your child will love:
Epic contains mangoes, bananas, carrots, orange, Greek yogurt and real vanilla.
Awesome contains bananas, blueberries, strawberries, beets, acai and amaranth.
Chill'N contains bananas, blueberries, butternut squash, Greek Yogurt and yumberry.
Amped contains apples, strawberries, cherries, chia and purple carrot.
Pomegranate Grape Crush (superfood smoothie) contains grape, pomegranate, coconut, apple, banana and purple carrot.
Watermelon Kiwi Burst (superfood smoothie) contains strawberry, kiwi, watermelon, apple, banana and beet.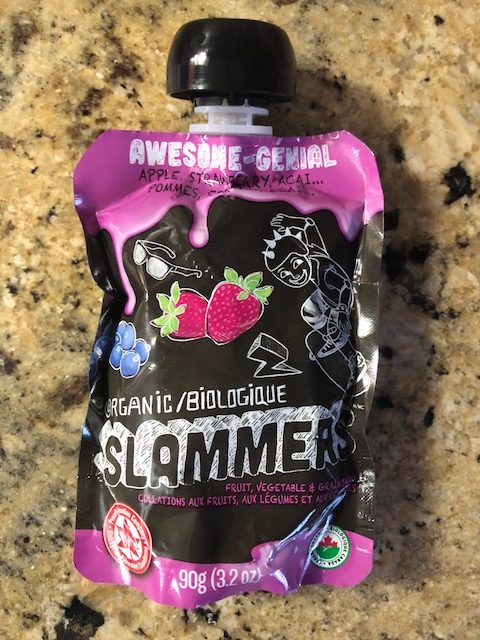 We tried out the Awesome and Chill'N Slammers Snacks and fell in love with the rich taste, each to open lid and just the convenience in general of the packaging. The packaging allowed us to throw it in the side of our son's soccer bag and run out the door or if we were running late in the morning, they were a perfect early morning snack to have on the way to before school care (both of my kids do not like breakfast so we try to get them to eat anything before they leave).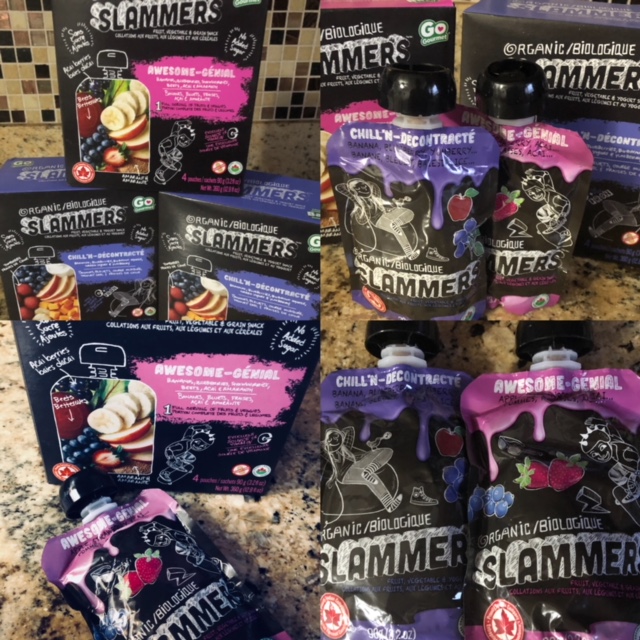 I loved the ingredient list – there is no way I can get my youngest to eat some of those listed vegetables (beets – no way!) and I love how this is snuck in there and it still tastes amazing. He has no idea he is eating vegetables – parent win!. There are four pouches to a box and make a fantastic addition to school lunches, after school activities and sports (we also brought some for his team mates as an after game snack and the kids loved it and bonus is they can't make a mess in your car with it!).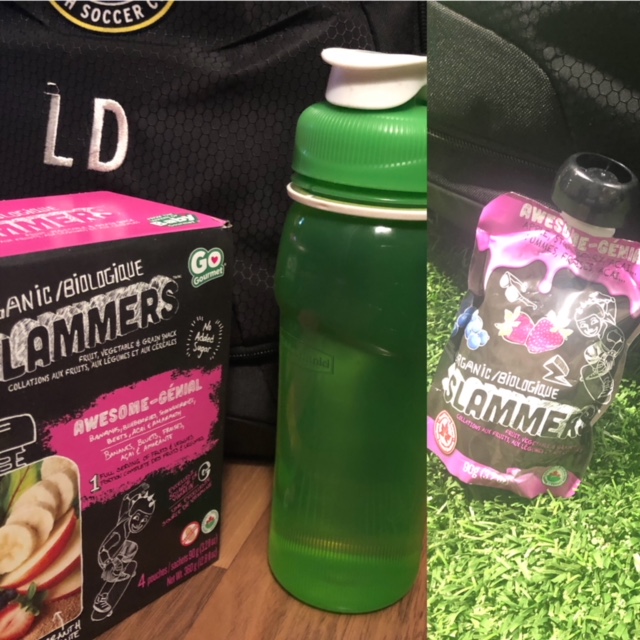 Make sure to check out Slammers Snacks website – it is full of helpful information and recipes that your child will love (we can't wait to try Slammers Muffins ). Make sure to follow them on Facebook and Twitter!
Disclosure: I received the above mentioned product in order to facilitate this review. All opinions expressed are my own.