The Unofficial Hocus Pocus Cookbook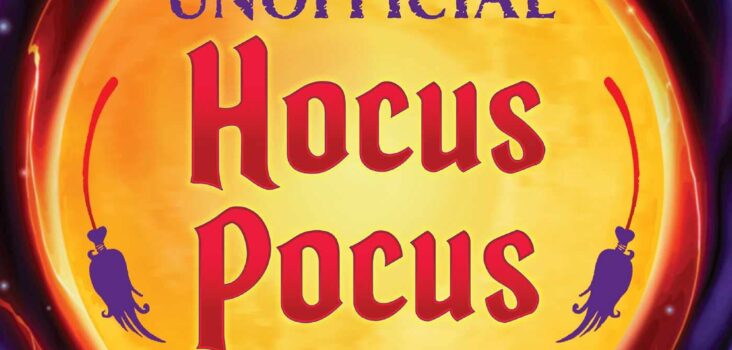 The Unofficial Hocus Pocus Cookbook has over sixty recipes inspired by everyone's favourite witches – the Sanderson sisters!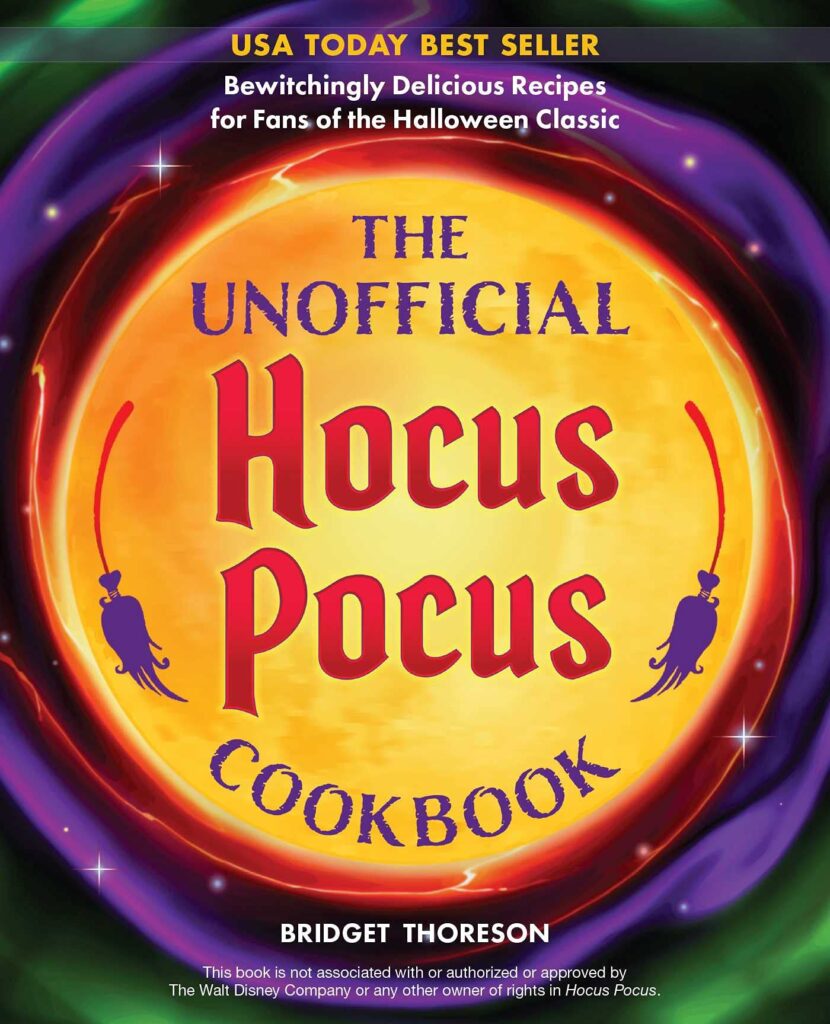 About The Unofficial Hocus Pocus Cookbook
Since its debut in 1993, the movie Hocus Pocus has achieved cult-classic fame, with both children and adults as a loyal fanbase. Fans fall in love with the delightful, demonic and diva-esque Sanderson Sisters and the sleepy New England town they torment. Now you can conjure up your own spooky treats and bewitching drinks to celebrate Halloween, whether you're attending a surprise rave in town, or just spending "a quiet evening at home."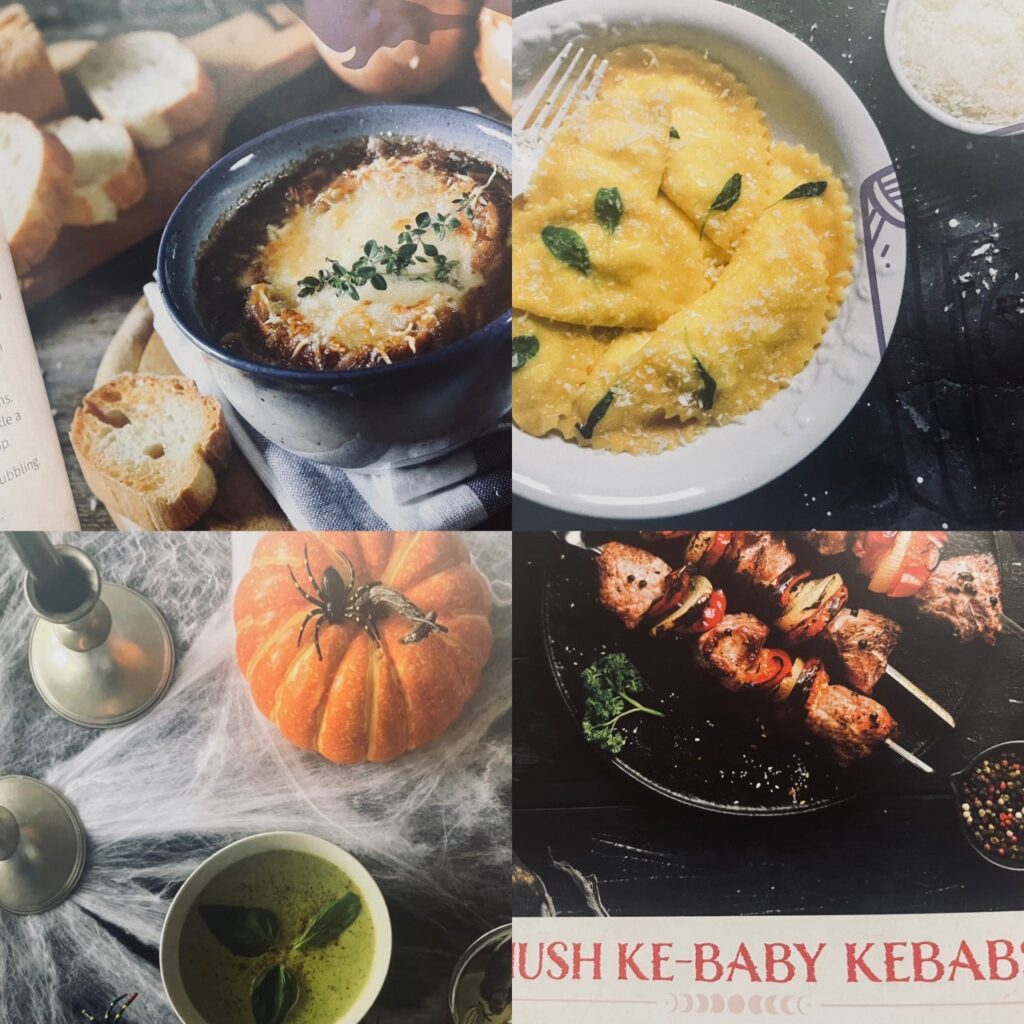 The Unofficial Hocus Pocus Cookbook is filled with over 60 recipes for fare inspired by everyone's favorite witches and their spells, potions, and schemes. It is the ultimate must-have for fans of all ages—but don't worry, no children were harmed in the test of these recipes. Inside you'll find frightfully delicious recipes for:
Burning Rain of Death Punch
William's Wormy Grave Tombstone Cake
Dead Man's Toes Sausage Appetizers
Baked Witch Casserole
"Way to Go, Virgin" mocktails
And much more!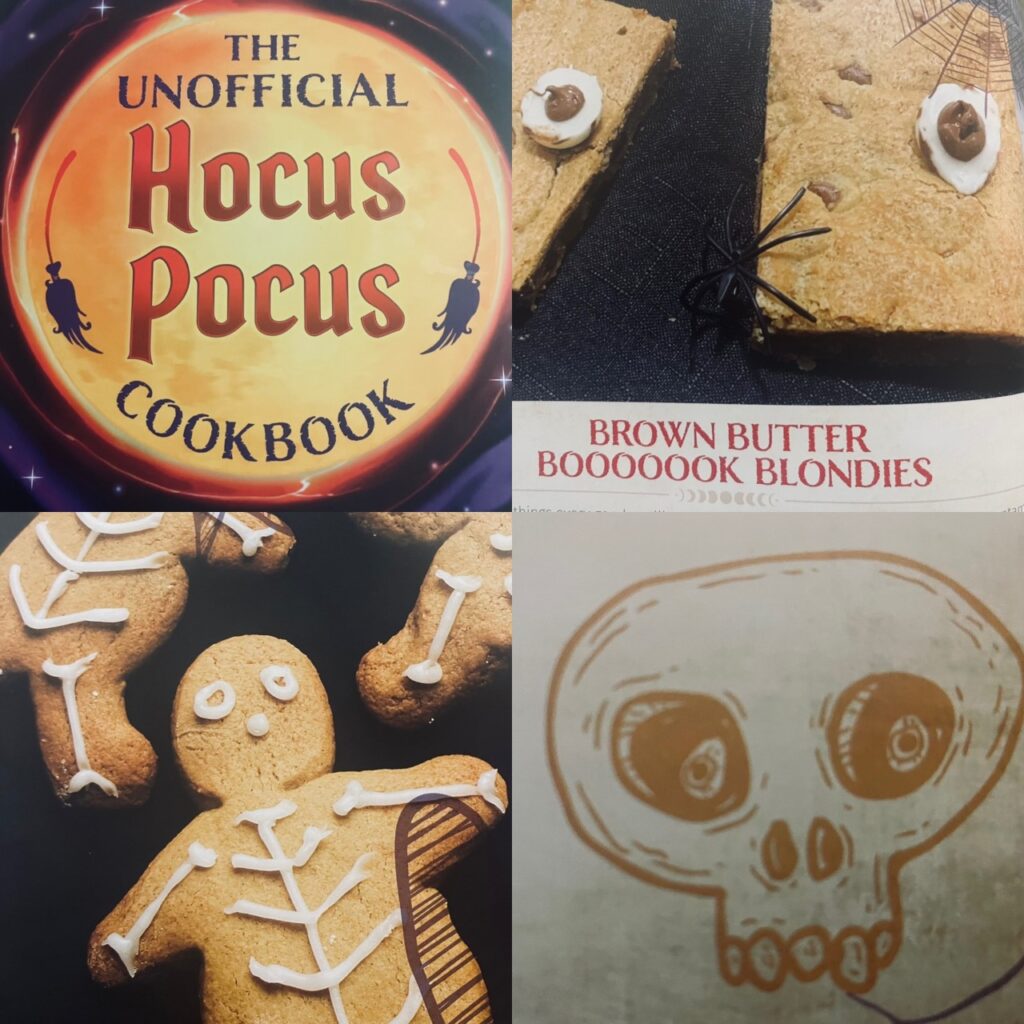 Our Thoughts
Hocus Pocus was one of my favourite Halloween movies growing up – I could watch that movie over and over again. And while this book is not associated or authorized by the Walt Disney Company, it does bring back many fond memories for me. But to think my favourite movie came out twenty eight years ago after reading the introduction? How can that possibly be?!
The cookbook is divided into several categories including: Life-Giving Fall Favourites, Recipes for Salem Townsfolk, From the Witches Spellbook, Bewitching Brews and Beverages, Way to Go Virgin Drinks and Odds and Ends. In her introduction, Bridget explains how the recipes were inspired by Winifred's spellbook, fan favourite moments and lines from the movie (one of the recipes was even inspired from the movie dialogue – can you figure it out?).
I loved the fun and delicious recipes in this book – there is something for everyone, young to old (which is what I love about the movie itself – it is perfect for all age groups). The names bring out the best of this spooky holiday season (bones of 100 chickens anyone?) and added to the magical fun of the recipes. The recipes were easy to follow, for the most part you will have most of the ingredients at home, which makes it that much easier to prepare and create. My youngest wanted to participate in meal preparation because it was fun which is a huge win for us and isn't that what cooking together as a family should be, fun? He has already put together our Halloween night menu based on recipes from this book that he really wants to try.
You can purchase a copy of this book on Amazon.
About the Author
Bridget Thoreson is a writer based in Brooklyn, New York. Her other books include XOXO: A Cocktail Book and consulting for Are You My Wine? Clearly, Bridget is very interested in drinking, eating, and pop culture.
Disclosure: I received a copy of this book in order to facilitate this review. All opinions expressed are my own.