DK Readers: Our Great Prime Ministers

Celebrate our Canadian history with discovering more about our government, how it works and our Prime Ministers.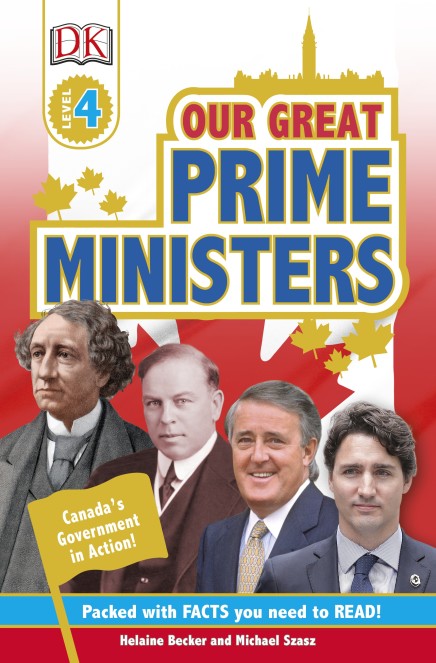 About Our Great Prime Ministers
What is a democracy? How does Canada's government work? What's the difference between the Senate and the House of Commons? And just what does a Prime Minister do, anyway?
Discover the answers to these questions and more in DK Readers Our Great Prime Ministers.
This Level 4 DK Reader will build reading skills and teach vocabulary while telling the story of Canada's government, how it is formed, how it works, and profiling 12 of Canada's Prime Ministers throughout history, including Sir John A. Macdonald, Louis St. Laurent, Lester B. Pearson, Pierre Trudeau, Stephen Harper, and more.
Perfect for 9-11 year olds reading independently, reading becomes a fact-discovering adventure with these Level 4 readers. Supporting and encouraging a lifetime love of reading, nonfiction subjects are clearly explained, described vividly, and brought to life with true stories, fascinating statistics, and photographic images. Additional information boxes are full of extra fun facts, and topics are developed with additional maps and charts.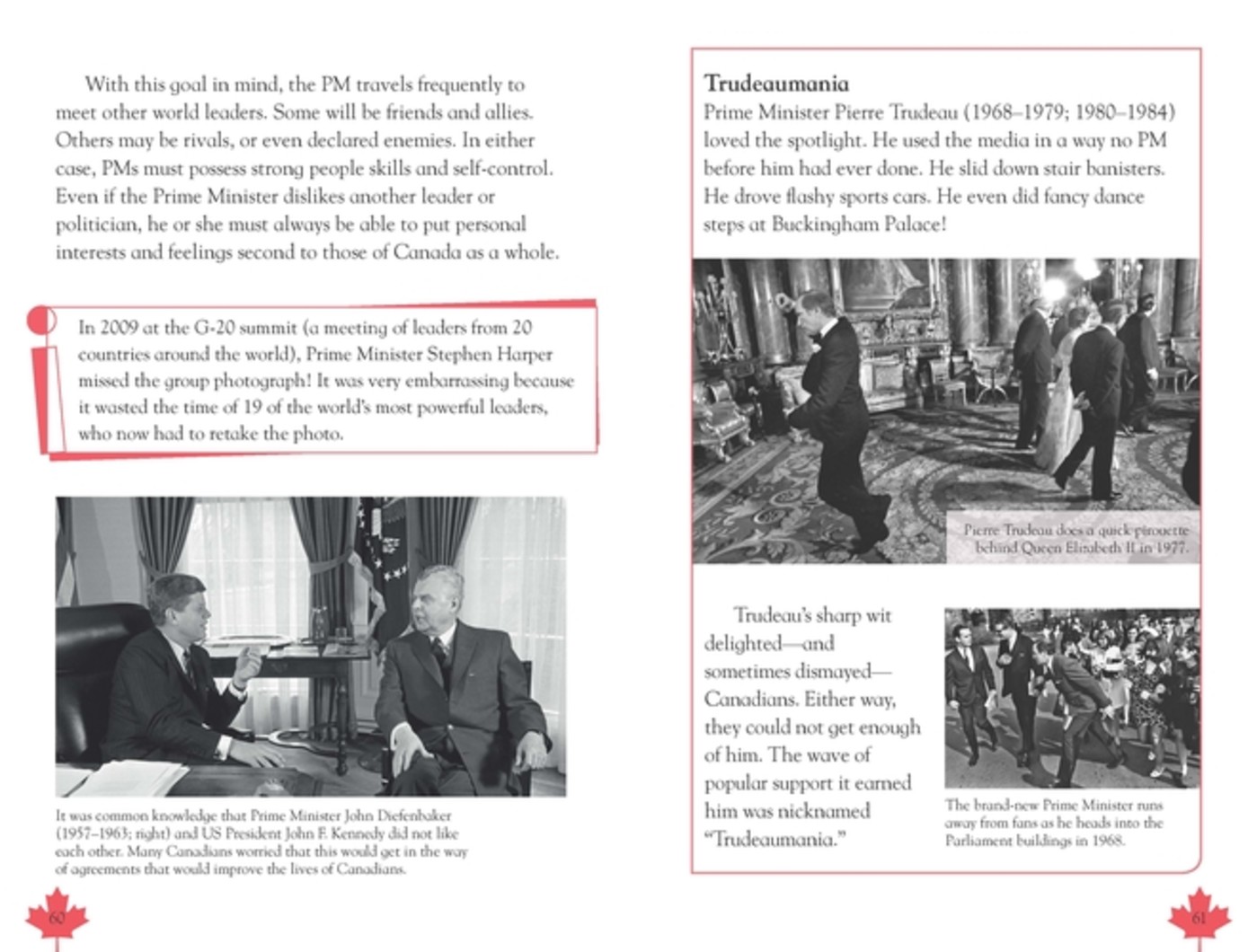 My Thoughts
The DK Reader Our Great Prime Minister, which is a level four, is the perfect book for summer time learning (and learning throughout the year) especially in the context of celebrating Canada's 150th birthday. In school, we learn the basics about our government but there is only so much that teachers can teach in the amount of time they are given.
This book gives both children (and adults – I needed the lessons again!) an excellent overview of the history of democracy in Canada, the divisions of our government and how these work and how it is formed (from campaigning to election day). The book also contains a history of some of the most notable Prime Ministers in our history. It gives an overview of their time in office and some of their key milestones, whether they be positive or negative.
The book is very easy to read out loud for beginner readers and well written for more advanced readers. The font, size and page breaks with photos is well-balanced for readers who are advancing towards novels. I really enjoyed learning the history (some of it I had forgotten) and we would spend some time after each chapter quizzing each other. While a smaller book, it is jammed backed full of important information and facts for children and adults. It makes a great accompanying book for the education that children receive at school.
You can purchase a copy of this book on DK Canada here.
Rating: 5/5
Disclosure: I received a copy of this book in order to facilitate this review. All opinions expressed are my own.