Here She Is: The Complicated Reign of the Beauty Pageant in America Book Review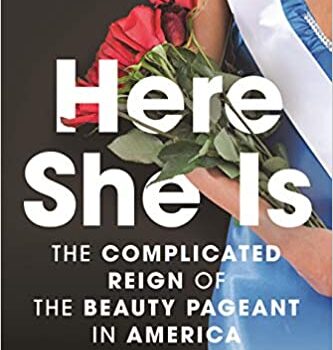 An exploration of American feminist history told through the lens of the pageant world.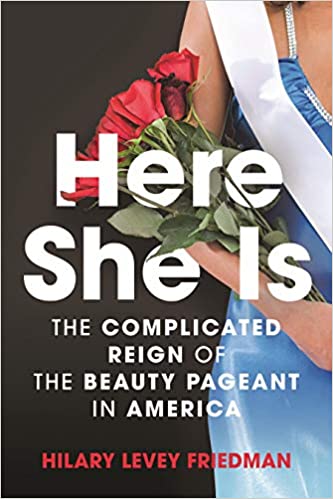 About Here She Is: The Complicated Reign of the Beauty Pageant in America
Many predicted that pageants would disappear by the 21st century, but they are thriving. Miss America will celebrate its 100th anniversary in 2020. Why do they persist? In Here She Is, Hilary Levey Friedman reveals the surprising ways pageants have been an empowering feminist tradition. She traces the role of pageants in many of the feminist movement's signature achievements, including bringing women into the public sphere, helping them to become leaders in business and politics, providing increased educational opportunities, and giving them a voice in the age of #MeToo.
Using her unique perspective as a NOW state president, daughter to Miss America 1970, sometimes pageant judge, and scholar, Friedman explores how pageants became so deeply embedded in American life from their origins as a P.T. Barnum spectacle at the birth of the suffrage movement, through Miss Universe's bathing beauties to the talent- and achievement-based competitions of today. She looks at how pageantry has morphed into culture everywhere from The Bachelor and RuPaul's Drag Race to cheer and specialized contests like those for children, Indigenous women, and contestants with disabilities. Friedman also acknowledges the damaging and unrealistic expectations pageants place on women in society and discusses the controversies, including Miss America's ableist and racist history, Trump's ownership of the Miss Universe Organization, and the death of child pageant-winner JonBenét Ramsey.
Presenting a more complex narrative than what's been previously portrayed, Here She Is shows that as American women continue to evolve, so too will beauty pageants.
My Thoughts
I have to admit that I have never watched nor participated in a pageant. I don't think I have ever seen them here in Ontario (or perhaps I have just never looked) nor have I watched the Miss America or Miss Universe on television. I am not sure why they have never appealed to me, but as I read through Here She Is, it dawned on me that perhaps I felt that they were the opposite of feminism (especially the bathing suit competitions) and that I was bias against pageants based on my own assumptions, but this book made me see pageants from a new perspective.
Hilary explores the history of pageants from their unique beginnings to their current model and how they have evolved. She has matched each phase of the pageants to each feminist movement and shown how each are related. We watch as woman are empowered to take a step out in public, to be proud of their bodies and to not feel the need to hide who they are, their bodies and their role in society (and how different this is in each time period). We are shown how pageants evolved and what was considered to be allowed (how much skin could be shown, weight/body size, marital status, etc..). We are exposed to the good and the bad in this book, Hilary touches on all topics and explains them thoroughly.
What I found really interesting was how the idea of pageants can be seen in many other aspects of daily life – our obsession with some reality shows like the Bachelor. I would never have made that connection before without reading this novel. I also loved how she highlighted a key point in this book – education. So many contestants use pageants to fund their education, receiving degrees in a variety of fields. These are well educated young women who are prepared to take on some of the toughest roles in our workforce.
Here She Is opened my eyes to some of my own unconscious bias against pageants and helped me to understand the important role that they have played in empowering women throughout history. It was a great, eye opening read that I truly appreciated.
You can purchase a copy of this book on Amazon.
Rating: 4/5
About the Author
Hilary Levey Friedman is a sociologist at Brown University, where she has taught a popular course titled "Beauty Pageants in American Society." She is a leading researcher in pageantry, merging her mother's past experiences as Miss America 1970 with her interests as a glitz- and glamour-loving sometime pageant judge, and a mentor to Miss America 2018. Friedman also serves as the president of the Rhode Island chapter of the National Organization for Women. Her first book, Playing to Win, focused on children's competitive afterschool activities. Connect with her at hilaryleveyfriedman.com and on Twitter (@hleveyfriedman).
Disclosure: I received a digital copy of this book, all opinions are my own.