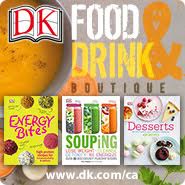 Going vegetarian was an important decision for me but it has also been difficult to plan meals and keep up variety. It was also hard to explain my choices to family members and friends. Plant Based Cookbook makes the guess-work easy. It breaks down how to eat a plant-based diet and fantastic recipes to go along with it.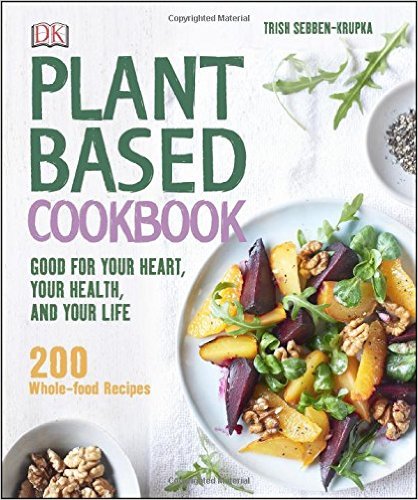 About Plant Based Cookbook
The health benefits of a plant-based diet are at your fingertips in this all-inclusive cookbook with 200 hearty vegetarian and vegan recipes, from basics such as stocks and sauces to appetizers, meatless mains, bakes and casseroles, grains and pasta, tofu, tempeh, and seitan, desserts, and more.
The Plant-Based Cookbook also provides nutritional information, tips on transitioning to a plant-based diet, making your favorite recipes meat-free, sources of protein, cooking techniques and tools, and advice for the newbie on easy-to-do plant-based cooking.
My Thoughts
A fantastic resource for those starting out on their journey to becoming a vegetarian and those who have already been on this path for a while. This cookbook will also be helpful for family members to understand the vegetarian diet and learn a variety of recipes to cook for their family members (it isn't all about eating vegetables!).
The hardcover cookbook contains 200 recipes with plenty of different options to choose from, not a fan of a certain vegetable or bean – no worries! Turn the pages and you will find plenty of other options. The book is divided into sections from breakfast to sides to desserts and breads. She also includes easy substitutes in her recipes if you are not a huge fan of a certain fruit or vegetable. The photography is stunning in this cookbook, large bold images span each page that make your mouth water!
The only thing I wish was included in this book was a breakdown of the nutritional value. I could easily add the recipes into my phone app but having it ready would have been nice too.
You can purchase a copy of this book on Amazon.
Rating: 5/5
About the Author
Trish Sebben-Krupka is a chef, culinary educator, cookbook author, and freelance editor. She is the owner of Local Girl Makes Food, a personal chef and culinary education business catering to clients interested in vegan, vegetarian, and eco-friendly diets. She is a former corporate chef for the Viking Culinary Center and Carl Schaedel and Co., Inc., where she created original recipes and menus; taught culinary classes in home food preservation, plant-based cooking, and sustainable cuisine.
Disclosure: I received this book in order to facilitate this review. All opinions expressed are my own.