A Deep Divide Book Review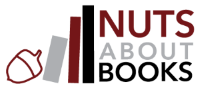 In A Deep Divide, with her past behind her, she has nothing — and everything — to lose.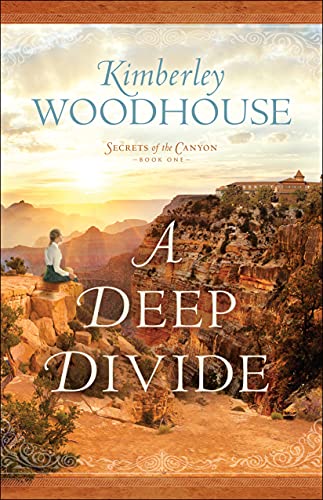 About A Deep Divide
After being kidnapped as a child, heiress Emma Grace McMurray has seen firsthand the devastation that greed causes in the world, and she wants nothing to do with it. When she discovers her father has offered her up as a bargaining chip to expand his empire, she disappears into the night. Determined to stay hidden, even if it means always looking over her shoulder, she finds herself working as a Harvey Girl at the El Tovar Hotel.
When Ray Watkins arrives at the hotel on business, he is immediately captivated by the beauty of the Grand Canyon. Though his fame-seeking father aims to lure new investors to the Arizona Territory, Ray dreams of one day taking over the family business and doing good with the profits.
Ray immediately admires Emma Grace, and though an attraction begins to form, she can't let go of the deep-rooted fear that he's just like every other wealthy man she's known. When suspicious activity follows Emma Grace and Ray to the El Tovar, they are pulled into a mystery that stirs up their worst fears. And as shocking revelations come to light, they are left to question all they thought to be true.
My Thoughts
Emma Grace is a girl on the run from her past – a past so many would envy from the outside, until they learn the truth of her family, greed and the importance of money over family.
At a very young age, Emma Grace had to learn the hard way that money and power mean more to the world to her Father then even her and the love of family. Despite the wealth and privilege she has, she escapes in the middle of the night and never looked back. While she finds employment that she loves, she is constantly on the run – never allowing herself a break, never allowing herself a friend or ever allowing her guard down. She changes everything about herself to ensure that no one will know her past, mostly out of fear for her own life.
All of this changes when she arrives at the Grand Canyon. Whether it is the sheer beauty of the Grand Canyon in all of its glory and power, or out of exhaustion, Emma Grace learns to trust again. She finds friendship for the first time in a long time, and you find your heart aching for her. You want her to know her worth and that she deserves such a beautiful future, one that is as kind, full of love and patience just like her. When she meets Ray, he is so much like her in his views on society and money, it almost feels to good to be true. You want her to trust him, but you can also understand why she would hold a part of herself back. The story takes quite the turn, when her past collides with the present for better or for worse. She finds herself at a crossroads – she must either walk away or finally confront her past in order to move forward with her future.
I loved every moment of this special story, and would love to see a part two to Emma Grace's story. I fell in love with her character and her journey through healing, trusting again and overcoming fear and uncertainty to embrace our future. A definite must read!
You can purchase a copy of this book on Amazon.
Rating: 5/5
About the Author
Kimberley Woodhouse is an award-winning, bestselling author of more than twenty-five fiction and nonfiction books including The Heart of Alaska series and The Treasures of Nome series. Kim and her incredible husband of twenty-nine-plus years have two adult children. She loves the gift of story and is passionate about music and Bible study. You can connect with Kimberley on her website www.kimberleywoodhouse.com.
Disclosure: I received a copy of this book in order to facilitate this review. All opinions expressed are my own.