The Healing of Natalie Curtis Book Review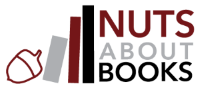 Author Jane Kirkpatrick weaves a lyrical tale based on a true story in The Healing of Natalie Curtis that will keep readers captivated to the very end.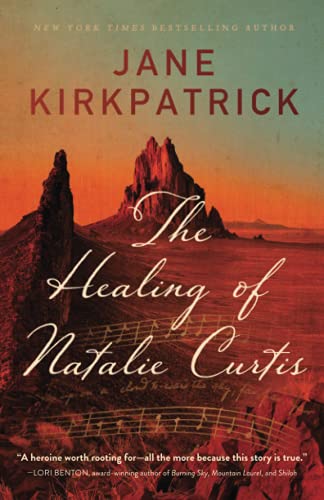 About The Healing of Natalie Curtis
Classically trained pianist and singer Natalie Curtis isolated herself for five years after a breakdown just before she was to debut with the New York Philharmonic. Guilt-ridden and songless, Natalie can't seem to recapture the joy music once brought her. In 1902, her brother invites her to join him in the West to search for healing. What she finds are songs she'd never before encountered–the haunting melodies, rhythms, and stories of Native Americans.
But their music is under attack. The US government's Code of Offenses prohibits American's indigenous people from singing, dancing, or speaking their own languages as the powers that be insist on assimilation. Natalie makes it her mission not only to document these songs before they disappear but to appeal to President Teddy Roosevelt himself, who is the only man with the power to repeal the unjust law. Will she succeed and step into a new song and a new future?
My Thoughts
Natalie is a young woman caught in time – she was once a classically trained pianist on her way to her debut when a breakdown and illness halted her career and life for her in general. Now she finds herself at home, forcing herself to get up and carry on with life but not really living. Her brother, who he himself had made his way to the West to find himself, encourages her to come visit him and this is where her story really begins.
Natalie not only finds physical healing, capturing a portion of her strength and love of life – she finds such beauty not only in the natural environment but the amazing people she meets. She finds the power of music again when she meets the Indigenous community in this area and the music and dancing of their people. But she is also confronted first hand with the unjust and terrible laws that are tearing apart and destroying the Indigenous community. She is a first hand witness to the cruelty of the laws that are not only taking away their rich culture but an attempt to erase them from history. Natalie at first does not know how to help but she knows there is something she must do. She uses her position to push the importance of preserving the Indigenous way of life – their music, their history and culture and language. She devotes her time to establishing trust and recording the songs, dance and stories of the people (there were so many Indigenous people that she worked so hard to try to capture) but in a way that ensured it was their voice speaking and that she did not add her own influence and voice.
I enjoyed this story and while it did speak to Natalie and the work that she did, it also told the powerful story of the Indigenous people, what they suffered at the hands of the government and ensured that this story was at the fore front. It is a truly special story.
You can purchase a copy of this book on Amazon.
Rating: 4/5
About the Author
Jane Kirkpatrick is the New York Times and CBA bestselling and award-winning author of 40 books, including Something Worth Doing, One More River to Cross, Everything She Didn't Say, All Together in One Place, A Light in the Wilderness, The Memory Weaver, This Road We Traveled, and A Sweetness to the Soul, which won the prestigious Wrangler Award from the Western Heritage Center. Her works have won the WILLA Literary Award, the Carol Award for Historical Fiction, and the 2016 Will Rogers Gold Medallion Award. Jane divides her time between Central Oregon and California with her husband, Jerry, and Cavalier King Charles Spaniel, Caesar. Learn more at www.jkbooks.com.
Disclosure: I received a copy of this book in order to facilitate this review. All opinions expressed are my own.