A Silent Voice DVD Review and Giveaway
A Silent Voice presents a powerful message about bullying, depression and forgiveness.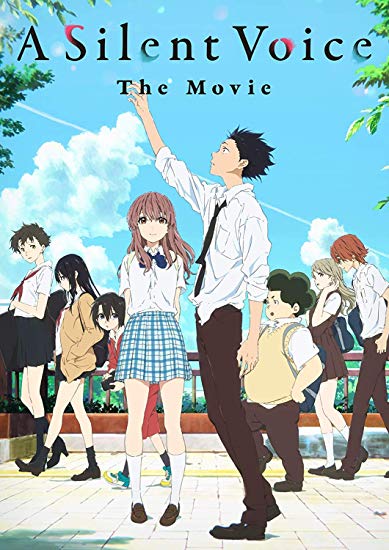 About A Silent Voice
Silent Voice is a gorgeous anime film with a powerful message about bullying, depression and forgiveness. The moving coming-of-age drama depicts the struggles of adolescence through its memorable characters and stunning animation.
When a deaf elementary school girl named Shoko is forced to transfer to a new school after a boy named Shôya constant bullies her, Shôya suffers over the consequences of his guilt for years. Upon entering high school, Shôya decides he must find Shoko, to make amends for what he did in elementary school and to become her friend. He meets new and old faces, and struggles with many complicated relationships and feelings in "this beautifully rendered anime" (Total Film).
Based on the critically acclaimed manga by Yoshitoki Oima, this release is presented in Japanese with subtitles, and with an English dub. Winner of the 40th Japan Academy Award for Excellent Animation of the Year, A Silent Voice – The Movie makes its debut on home entertainment following its 2017 theatrical run in the U.S. 
Our Thoughts
This is a very powerful and important message that many young adults and teens should watch and learn from. It is recommended for youth thirteen years of age and older, I feel this is most appropriate based on the story line and topics.
We hear a lot about bullying and the consequences of bullying and this movie tackles this right on. A young deaf girl is forced to go as far as to change schools because of how she is bullied. Her bully in turn becomes someone who is also shunned, no friends and bullied. It is when he is the shoes of Shoko, that he can truly understand the consequences of his actions. He wants to set out to try to make his actions right but also has to come to terms with his own actions and ask for forgiveness.
While a tough topic and parts can make your heart sore, it is an excellent topic starter for young teens. Because of the topic, I would definitely recommend it to be viewed by children thirteen years of age or older. The total run time of this DVD is 130 minutes.
You can purchase a copy of this DVD on Amazon.
The Giveaway!
a Rafflecopter giveaway
Disclosure: I received a copy of this DVD in order to facilitate this review. All opinions expressed are my own.