All the Way to Italy Book Review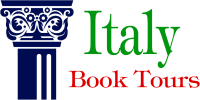 All the Way to Italy is a tale for those in search of a balance between wanderlust and the necessity to come home, a reminder that although we may be fragments, we are never a lost cause.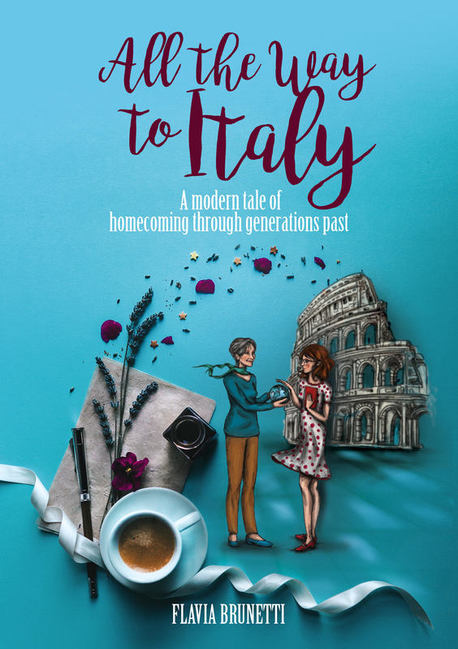 About All the Way to Italy
Until her dad died, Little considered herself a Californian. Now, thanks to half a letter, a symbol she can't quite remember, and writer's block, she finds herself back in Italy, the country of her birth. In a headlong rush to return to her beloved San Francisco, Little will journey throughout Italy, hoping to find the answers she needs to move on with her life so she need never look back. She'll enlist the help of the woman who raised her, Sira, her father's sister; but Sira has secrets she's kept for decades, and Little underestimates the power of the country she fled years before.
In this powerful story of mixed cultures in a world trying to globalize, one girl's struggle to leave her home behind will lead her back to the women in her family and the memories each of them has safeguarded through the generations. From war-torn Italy to the belpaese of today, All the Way to Italy is a tale for those in search of a balance between wanderlust and the necessity to come home, a reminder that although we may be fragments, we are never a lost cause.
My Thoughts
A beautiful story of finding yourself when you feel torn between two very different cultures. Little born in Italy, grew up in America due to family conflict. She has always identified as an American and embraced the culture and language with open arms. Her aunt who cared for her in Italy became the Mother and Father that she did not know, despite her Father being alive in Italy.
It is the death of her Father and her aunt's plea to return to Italy, that sets Little off on her journey of self-discovery. What Little thinks will be a trip to close the door on her Father's death, actually opens more doors to her past. She learns more about her Father and discovers they shared a lot in common and that he loved her more than she could even begin to imagine. She falls in love again with the slower culture, the beauty of the history and surroundings but also learns how the changing economy has affected the people more than she could have ever imagined. I loved how we are given glimpses of her past growing up with her Father and her favourite places to visit.
I felt instantly connected to Little who is torn between two worlds and at times between two people. She becomes your best friend who you want to reach out and hold, to journey with her and to help her throughout her journey. Her Aunt is the Mother who never left her and my heart broke for her that she never knew her Mother (although she never lacked for love or family). There were a few difficult moments in the novel that made my heart sore for her but she continued to move forward, growing and forgiving. I loved learning about her family history through the war and you may even be able to draw similarities to your own family who lived through those times.
This is an excellent novel that I could not  put down. You will fall in love with Little's spirit and journey of self-discovery. A must read that you will love from start to finish!
You can purchase a copy of this book on Amazon and Barnes & Noble.
Rating: 5/5
About the Author
Born just outside of Rome, Flavia Brunetti grew up bouncing back and forth between Italy and California, eventually moving back to the Eternal City and confirming her lifelong commitment to real gelato. Flavia holds a Master of Arts degree in Government and Politics from St. John's University and a Bachelor of Arts in Political Science from John Cabot University. Today she travels the world working for an international humanitarian organization and spends her free time writing and wandering around her beloved Roma in constant search of bookstores and the perfect espresso. You can find her city blog on Rome at whichwaytorome.com and her portfolio of published writing at flaviinrome.com.
The Giveaway
Disclosure: I received a digital copy of this book in order to facilitate this review. All opinions expressed are my own.