Be Happy, Be Active, Be Confident in Your Body with uresta

As women we should be proud of our bodies. They are remarkable and do remarkable things. As a society, we are so hard on women and on ourselves. We beat ourselves down for that extra five pound weight gain, skin that may start to sag, the cellulite on our legs, and the natural aging process (this list can go on and on).
As women, we need to stand together and say these changes are normal, lets talk openly about how a woman's body changes throughout her life and the impact on our bodies from having children. While someone may be blessed and not experience some of these common changes, many do but are too embarrassed to come forward.
For me the most embarrassing and difficult thing to discuss when it came to my body was when I was pregnant with my second son and it all centred around urinary incontinence.
The first time I experienced urinary incontinence, I didn't even realize it had happened and I was worried it was amniotic fluid (because lets face it, I didn't think it could happen to me and no one forewarned me on what to expect). Then it started happening more frequently and it was taking over my pregnancy. I was so ashamed of myself and embarrassed that I could not control my body. I did not want others to make fun of me but I desperately needed someone to talk to and receive advice from.
After weeks of hiding, I finally spoke to my physician about the problem but they strongly felt that it would pass after I gave birth. I had to suck it up for a few more months and then my body would be back to normal.
Life is never quite that simple, right?
My problems actually got worse after I gave birth – I didn't even feel it happening anymore. I tried every suggestion that I was given by my physician – lose weight, drink less caffeine, don't drink after dinner, toilet train my body (go to the washroom every thirty minutes to relieve my bladder – this is not recommended and I later found out from another physician that this is a bad idea).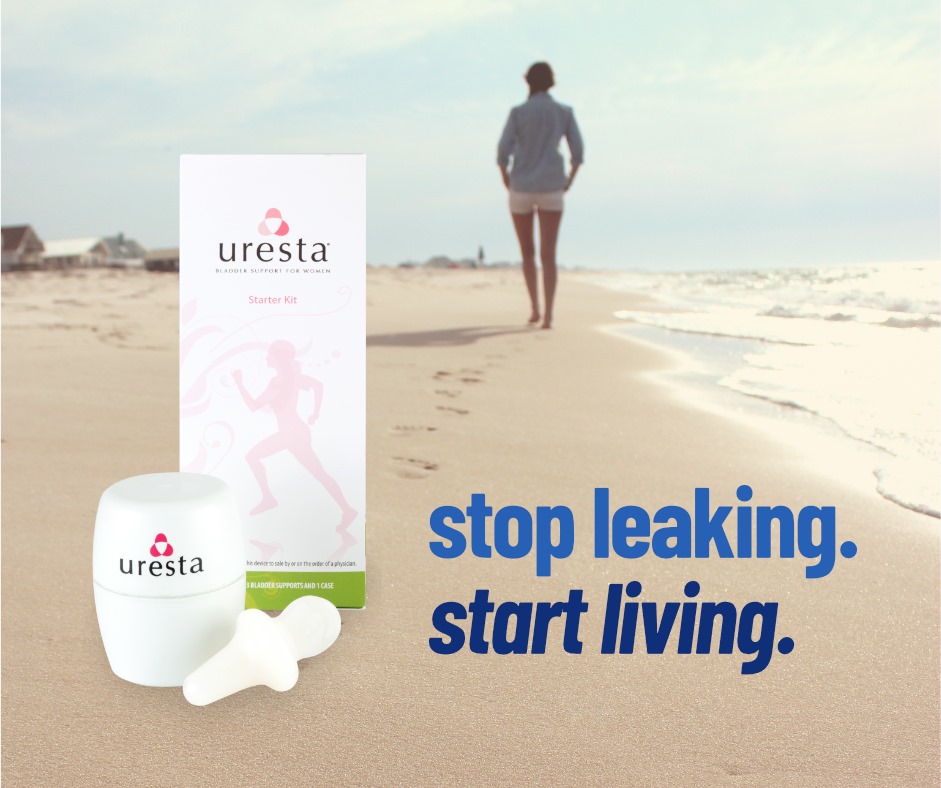 You get to this point where you feel that urinary incontinence has taken over your life. I didn't want to go out with friends, I was embarrassed in front of my husband and I was constantly paranoid. While there are many options for women after trying the basics that I mentioned above, many want to try a non-invasive method of treatment.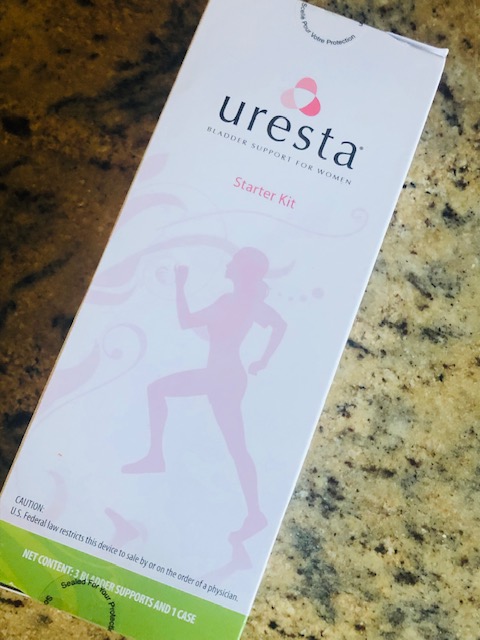 uresta: A non-invasive Method of Treatment
For many women, they don't want an invasive treatment to help with urinary incontinence. Or maybe you only have mild to moderate leaking and you can't justify a surgical procedure to correct the problem. Or maybe you just don't want surgery. All of this is okay and normal but there are options out there for you.
uresta is a bladder support device that helps to prevent leaks that are caused by urinary incontinence. It is a reusable device that is inserted into the vagina and provides support to the urethra (which is what helps to stop those leaks!). The device can be worn all day or only during activities that cause you to leak (high or low impact activities like running, walking, weight lifting, etc.)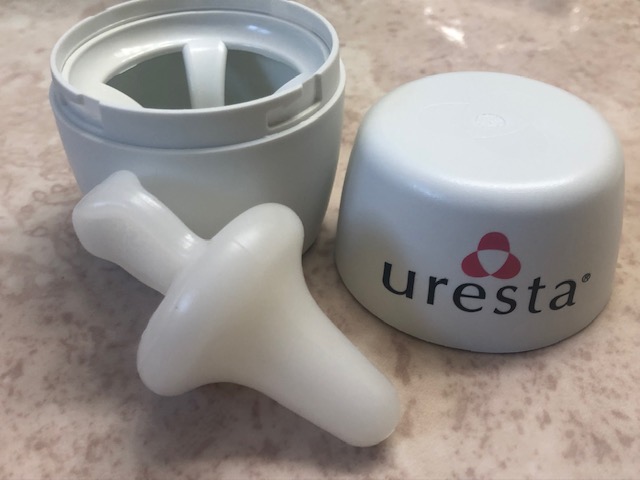 The uresta device comes in a starter pack, where users start with one of the three sizes to determine which is the most appropriate for their body type and size. It is recommended that you start with size three and if it is too big, try a smaller size and if it falls out, go up a size (sizes are easily found on the handle).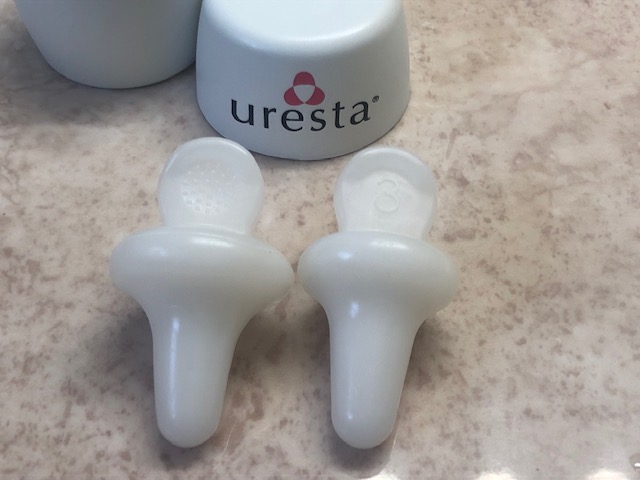 I have to admit, I was quite nervous when I first tried this out. I was nervous that it would get stuck, that I would not insert it enough and it would fall out but I was pleasantly surprised on how easy it was to both insert and remove. The handle has a good grip and fits your thumb and forefinger perfectly allowing you to easily remove. Because the device is reusable, you save a lot of money over a period of time (not having to buy liners, etc..). It comes with its own discrete container to store the device in when you are not wearing it.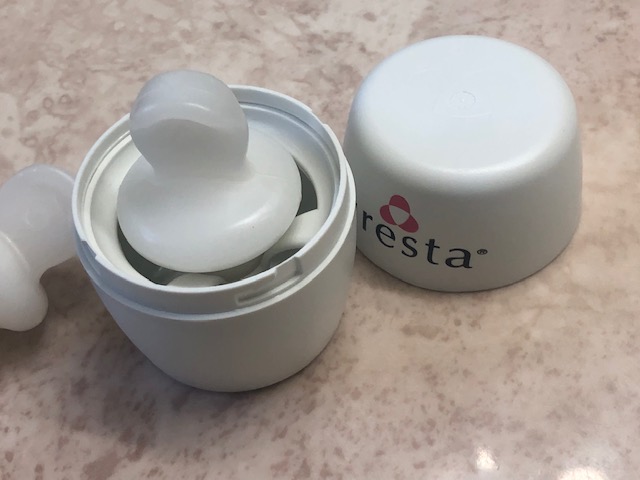 uresta works incredibly well at controlling the leaks but even more so at giving you your confidence back to get outside, go to the gym, go out with friends without that nagging concern about a potential leak and the embarrassment that comes with that. I had no problems with the insertion, removal, care of the device and comfort level while wearing it. The bonus part – it helped reduce leaking, a problem that I am still dealing with despite multiple interventions.
And the statistics don't lie (statistics taken from uresta):
75% of women surveyed in a clinical study said using uresta either stopped their leaking or reduced it to a significant degree
84% of women said they felt more comfortable in public when using uresta
72% would recommend uresta to a friend
Do you suffer from urinary incontinence? What interventions have you tried up to date? Is uresta a product that you would consider as a non-invasive method of treatment?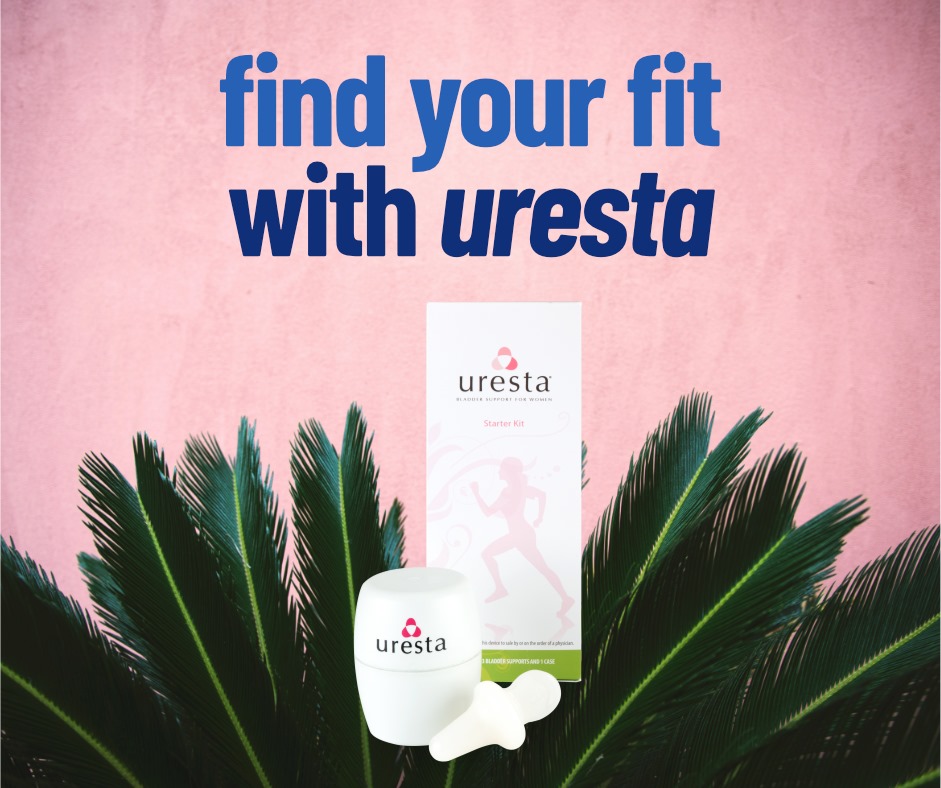 Make sure to follow uresta on Facebook and Instagram to keep up to date with the latest product news.
Disclosure: I received the above mentioned product in order to facilitate this review. All opinions expressed are my own.