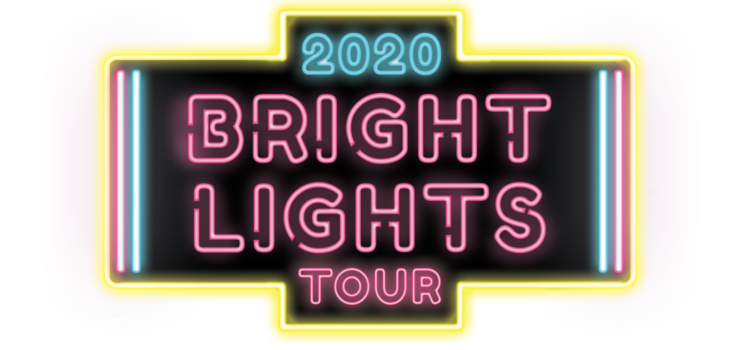 Get ready to dance, sing and have loads of fun with the whole family at the Mini Pop Kids National Bright Lights tour.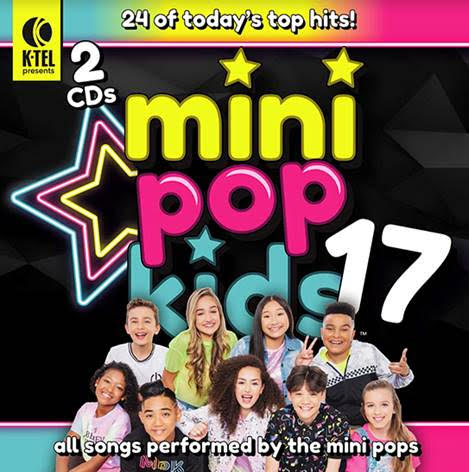 Many of you may already be familiar with the Mini Pop Kids from your own younger days, as they have been covering the top hits since the 1980s! The Mini Pop Kids returned in 2004 and have seen many great successes. They have quickly become Canada's number one children's pop group, with millions of albums sold and topping the charts.
It is very easy to see why – these kids have so much talent! They can sing, dance and are full of positive energy. They are a positive influence on kids, which is so important. You want your kids to enjoy music and dance, but in a fun, age appropriate manner. Not familiar with the MPK? You can learn more about each MPK kid on their website here.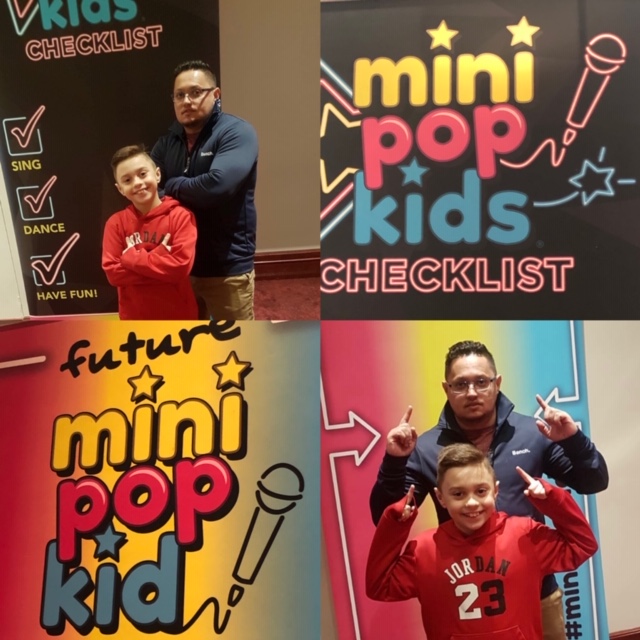 We were super excited to attend their Bright Lights tour in Brantford over the past weekend and the atmosphere is almost too hard to put in to words. Before the show even started, kids were dancing and singing in anticipation outside of the auditorium. This did not even come close to the excitement once the group took the stage! Both adults and kids alike were dancing in their seats (one even took to the aisle – it was so sweet!), singing at the top of their lungs while a fantastic light show that helped bring the show to life. I love how they also included local dancers as part of their show, as well as bringing back a former MPK kid whose act was incredible.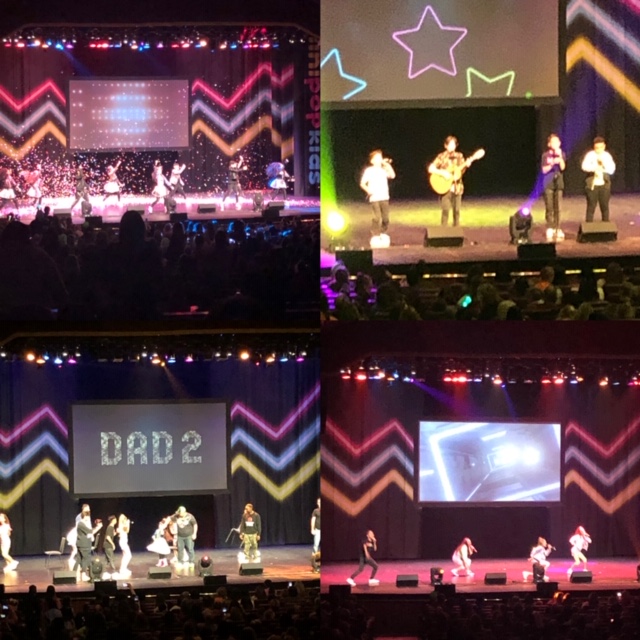 I cannot even begin to express the talent of these young children – their voices held so much power and strength. I was blown away by their talent, not to mention ability to maintain such high energy and dance moves while singing! During the concert, they even had a competition for the Dads and a competition for the Moms – hats off to the amazing Mom and Dad talent (and courage to stand up in front of the large audience). I loved how the MPK even took the time to shake hands during the concert with their fans (I even heard one say she was never washing her hand again!). It really adds that personal connection to them, which I strongly feel is why they have such a huge fan base.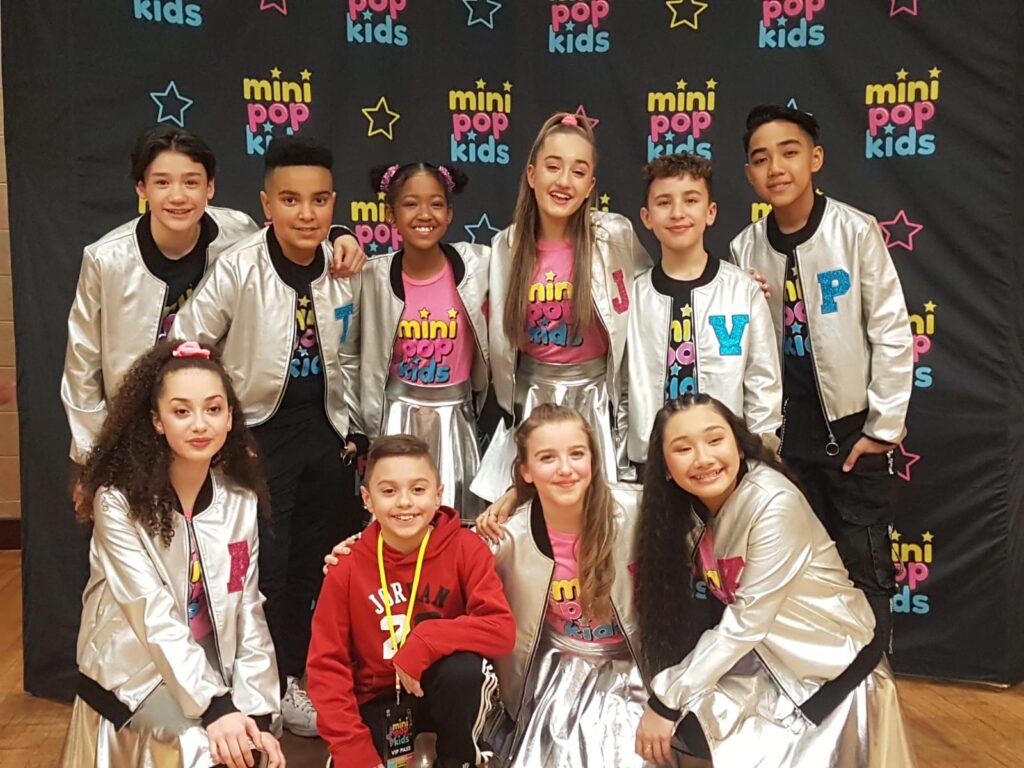 We were able to attend the meet and great after the show and our youngest could not get over how young they were in person. They have such a strong presence on stage that you expect to meet someone older. They were such a lovely young group of individuals who truly made their young fans day that day.
Here is a sampling of their Who You Are original song, from their newly released album:
Looking to attend their live tour? Make sure you purchase tickets here now. Several shows are already sold out! Their Bright Lights Tour stops include:
January 18 – Sault Community Theatre, Sault Ste. Marie ON
February 2 – L'Olympia, Montreal QC
February 8 – Grand Theatre, Kingston ON
February 15 – Fraser Auditorium, Sudbury ON
February 17 – E.S.C. Theriault Auditorium, Timmins ON
February 22 – Living Arts Centre, Mississauga ON
February 29 – Rebecca Cohn Auditorium, Halifax NS
March 1 – Casino New Brunswick, Moncton NB
March 3 – Fredericton Playhouse, Fredericton NB
March 7 – Georgian Theatre, Barrie ON
March 8 – Capitol Centre, North Bay ON
March 14 – Kamloops, BC
March 15 – Kelowna Community Theatre, Kelowna BC
March 17 – The Port Theatre, Nanaimo BC
March 19 – The Royal Theatre, Victoria BC
March 21 – Abbottsford Entertainment Centre, Abbotsford BC
March 22 – Centennial Theatre, North Vancouver BC
March 23 – Northern Jubilee Auditorium, Edmonton AB
March 27 – Keyano Theatre, Ft. McMurray AB
March 28 – Southern Jubilee Auditorium, Calgary AB
April 11 – CentrePointe Theatre, Ottawa ON
April 16 – E.A. Rawlinson Centre, Prince Albert SK
April 18 – Vic Juba Theatre, Lloydminster AB
April 19 – Conexus Arts Centre, Regina SK
May 9 – Queen Elizabeth Theatre, Toronto ON
May 16 – Mile One Arena, St. John's NL
May 17 – Gander Arts & Cultural Centre, Gander NL
May 24 – Centennial Concert Hall, MB
July 4 – Scotiabank Centre (Fallsview Theatre), Niagara Falls ON
Make sure to follow the Mini Pop Kids on Facebook, Instagram and YouTube to keep up to date with the latest tour info, happenings and more.
Were you a Mini Pop Kids fan as a kid?