Halloween is our favourite holiday in our home. We love decorating the house, baking themed culinary delights and reading stories of ghosts, witches, zombies and more! Not all children enjoy this fun holiday though. It is important to talk about monsters, witches and all the scary stuff so that children can get used to the idea of Halloween and aren't afraid of the things that go bump in the night!
To help your little ones get into the spirit of Halloween, Raincoast Books has two great book selections for the young reader: Herbert's First Halloween and How To Catch a Monster.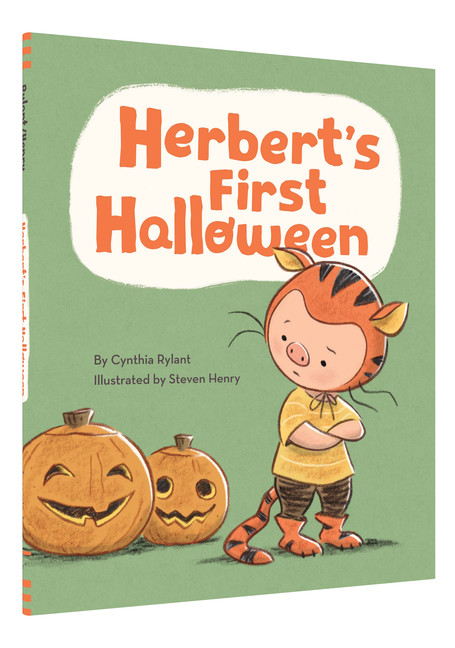 Herbert's First Halloween
Herbert is deeply doubtful about his first Halloween-but with a little help from his dad and a special tiger costume, Herbert might just find confidence on Halloween night. Together, father and son practice roaring, carve a pumpkin, and venture out in search of candy. And by the end of the night, Herbert finds his doubts have melted away. A sweet introduction to Halloween and to being brave, this book is sure to delight the youngest of trick-or-treaters.
Herbert's First Halloween is a sweet book all about a little boy who isn't too sure about Halloween. I know many parents can relate to having this conversation with their child! Most young children aren't too sure about this holiday, they may be scared of the costumes, going up to the houses and even the yells of "boo". It really helps to open up the topic of Halloween, address the fears your child may have and talk about all the fun this holiday can be. I loved how the Dad showed his son a picture of himself when he was a child dressed up for Halloween. This is such a great idea for parents and one I never thought of. Kids love seeing old photos and it is a great conversation starter. This book is beautifully illustrated in seasonal colours (think lots of greens, oranges and browns). It is an excellent book for those little ones who are heading out for their very first Halloween.
You can purchase a copy of the book here.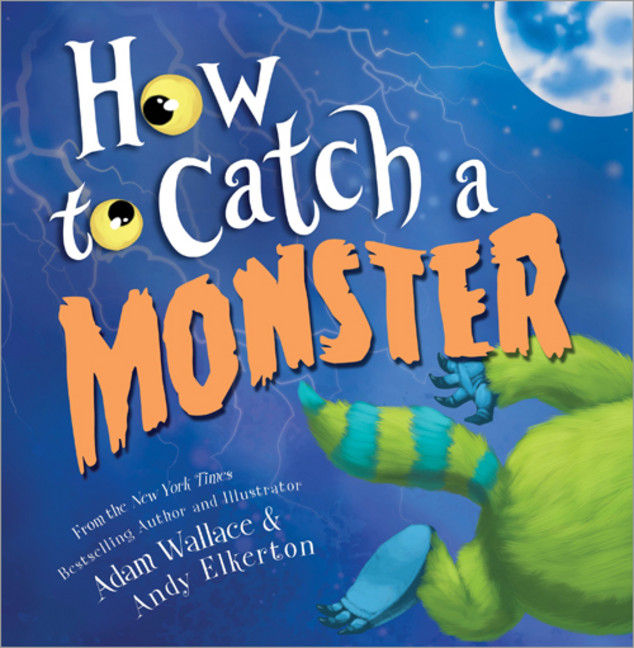 How to Catch a Monster
"There's a monster in my closet,
with claws, and teeth, and hair,
and tonight, I'm going to scare him!
He lives just right through there… "
Get ready to laugh as a young ninja heads into the closet to meet the monster that's been so scary night after night! But what if things aren't what they seem and our monster isn't scary at all? What if our ninja hero is about to make a friend of strangest sort?
If you dare to travel beyond the closet door and into the land of the monsters… you might just find the very best reward of all. But with robots, lava pie, and a smattering of traps-catching monsters is no easy business!
How to Catch a Monster is an adorable, laugh out loud story of a young ninja that is prepared to face the monster that has been scaring him. The young boy comes home from school in his ninja costume full of confidence and ready to face the terrifying monster. He uses his ninja skills and captures the monster! To his surprise, he finds out that maybe the monster really wasn't that scary and that maybe he might just make the best of friends.
This story was awesome – we had so many great laughs (how can you not with ninja skills, farts and monsters?!). It was very easy to read out loud with a great flow in the wording. It sets a great tone which helps to bring the story to life (we had a great time making scary and loud noises to help our youngest really get in the story). The illustrations are beautiful and really help to tell the story. The monster was so well done and looks so friendly! Perfect for those kids who are convinced that there is a monster hiding in their closet. How to Catch a Monster will be the perfect, laugh out loud addition to your family library that you will enjoy reading over and over again.
You can learn more about this book and purchase a copy of it here.
Disclosure: I received the above mentioned books free of charge in order to facilitate this review. All opinions expressed are my own.