Celebrating Graduation Milestones with #WishYouMore and Raincoast Books

Graduation is a special time of the year where as parents we can reflect on how much our child has grown both physically and mentally over the last couple of years and as the student it marks an important milestone in their life. Whether it is a kindergarten, elementary, high school, college or university – a graduation marks an important stepping stone in a person's life and should be celebrated as such.
Many of us want to buy the graduate in our lives a special gift to mark this time. Something that offers wisdom, advice but still keeps it light and fun. I have always found that books are the best way to say the words that sometimes are hard for us to be able to get out. Raincoast Books has a fantastic collection of books that will help you to #WishYouMore to your special graduate during the upcoming graduation season.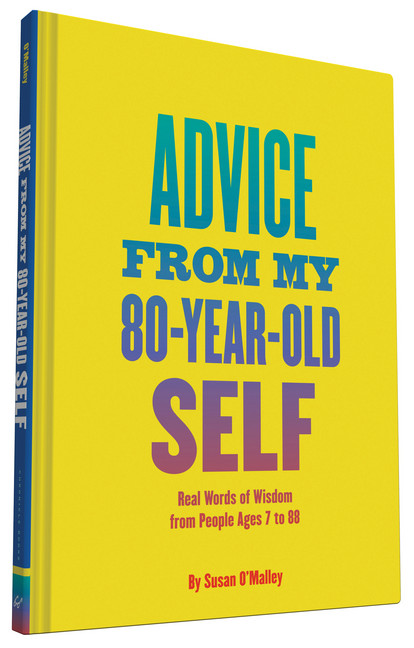 Advice from My 80 Year Old Self
What advice would your 80-year-old self give you? That is the question artist Susan O'Malley, who was herself to die far too young, asked more than a hundred ordinary people of every age, from every walk of life. She then transformed their responses into vibrant text-based images. From a prompt to do things that matter to your heart, to a reminder that it's okay to have sugar in your tea, these are calls to action and words to live by-heartfelt, sometimes humorous, and always fiercely compassionate. This stirring celebration of our collective humanity unveils the wisdom we hold inside ourselves right now.
Susan O'Malley (1976-2015) was an internationally exhibited artist and curator based in the San Francisco Bay Area. As curator and print center director at the San Jose Institute of Contemporary Art, she worked with hundreds of artists and organized more than fifty exhibitions and public programs. As an artist, she made work that brings a sense of interconnectedness into our lives, from conversations with strangers to installations in public places. The impact of her work has traveled far and wide. O'Malley's artwork has been exhibited in public projects across the United States-San Francisco, New York, Nashville-and around the globe in the United Kingdom, Poland, and Denmark. She exhibited at alternative spaces and cultural institutions including, in California, the Montalvo Art Center, Kala Art Institute, and Palo Alto Art Center, as well as the Contemporary Art Museum (Houston, TX), and the Parthenon Museum (Nashville, TN). Her participatory installation Finding Your Center , a collaboration with Leah Rosenberg, was recently featured in Bay Area Now 7 at Yerba Buena Center for the Arts, and her project A Healing Walk is permanently installed at Villa Montalvo. The powerful optimism of her work lives on.
I fell in love with Advice From My 80 Year Old Self the moment I opened it. It is a wonderful collection of short quotes and sayings from a broad age and both gender groups. They are honest, they are real, some make you laugh and some make you cry. Most of all they bring home the reality that most of us don't live in the moment. We so easily find ourselves caught up in work, social media that we miss those special moments that are around us everyday. I know that I am guilty of this and it has reminded me to put away my phone, put away my work and to be present in every moment and put away my to do list. This was an honest and heart warming book that held so much meaning for me. It is one to open up when you are unsure of yourself, when you need that motivation and to even copy that one quote that inspires you every time. It is bright, bold and unique. Reading the afterword, I was saddened to read that such a talented artist and visionary had passed suddenly at such a young age before her book was published. Her work is an inspiration to all and is especially important for youth and adults alike. I wouldn't even wait for a graduation to give this as a gift but to give it as a gift to all youth to know that they are not alone, to have faith, to be present and to be inspired. It is a message we all need to know and understand and this book is done in such a way that all age groups will love and appreciate its meaning.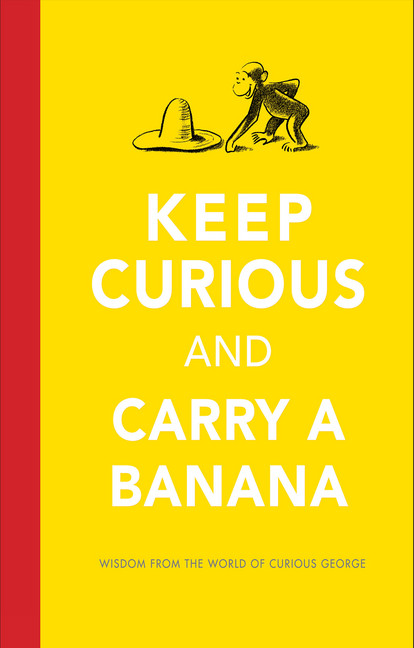 Keep Curious and Carry a Banana
For more than seventy-five years, the world of Curious George has delighted readers with its playful charm and deceptively simple wisdom. Fans of the Keep Calm and Carry On craze will find comfort in this Georgified version of the popular book format. Each inspiration is humorously accompanied by an illustration from the original works of H. A. Rey's Curious George books.
Sure to make readers chuckle as only George can, this book is packed with inspiration and humor. It's the perfect gift for all the curious people in your life!
I love Curious George ever since I was a young girl, so I could not wait to see what this book held. In Keep Curious and Carry a Banana, George uses his wit and humour to see the light in every situation. Your favourite childhood character comes alive on the pages with some of the best quotes and sayings. This book stayed true to the original Curious George in illustration, colours and humour. It is a fun book but full of wisdom that will suit youth of all ages (even adults definitely need a healthy dose of George!).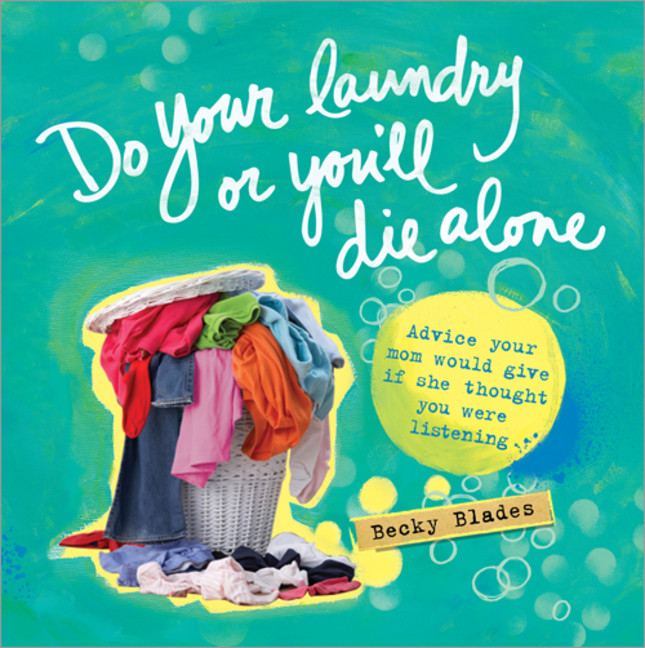 Do Your Laundry or You'll Die Alone
No matter how hard they try, parents never have time to teach their children everything they need to know before they leave home. Luckily, Becky Blades has compiled the best tidbits of advice into one thought-provoking, conversation-starting book. Covering everything from posture to finances, with a hint of motherly sass, Do Your Laundry or You'll Die Alone is the perfect gift for leaving-the-nest kids, or anyone in your life who could use a little bit of coming-of-age common sense.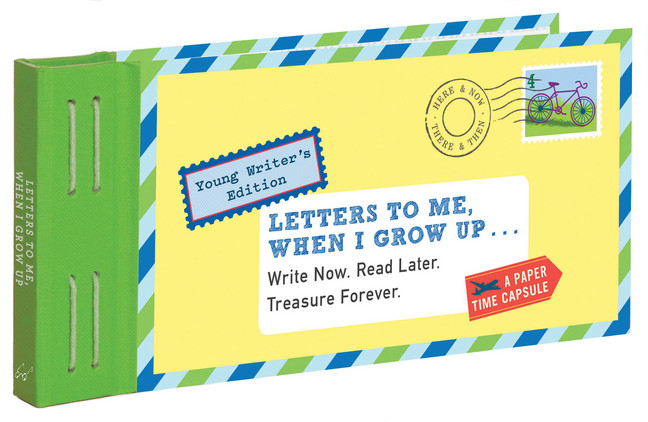 Letters to Me, When I Grow Up
This kids' version of the bestselling Letters to My Future Self brings young writers a fun new way to capture their childhood. Twelve prompted letters bound into a keepsake book invite kids to share stories, draw, or make lists reflecting on what they know now, and what they imagine for their future. When they're grown, this paper time capsule becomes a cherished-and likely hilarious-look back on who they once were and who they have become.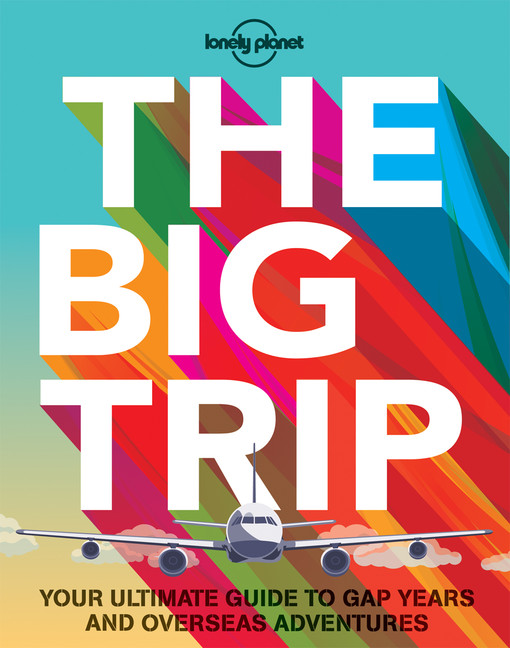 The Big Trip
This comprehensive companion, now in its third edition, provides essential pretrip planning advice, regional overviews with maps and itineraries, and practical resources for finding work abroad. Now in full colour packed with inspirational images.
I Wish You More
A New York Times bestseller!
Some books are about a single wish. Some books are about three wishes. The infallible team of Amy Krouse Rosenthal and Tom Lichtenheld have combined their extraordinary talents to create this exuberant book of endless good wishes. Wishes for curiosity and wonder, for friendship and strength, laughter and peace. Whether celebrating life's joyous milestones, sharing words of encouragement, or observing the wonder of everyday moments, this sweet and uplifting book is perfect for wishers of every age.
Inspire, motivate and show your love to a child in any stage of their life with these inspirational books from Raincoast Books. You can use them to guide, to educate and to start a conversation. The important part is in the meaning of the words. Whether a graduation or another important milestone in a child's life, celebrate with meaning.
One lucky winner will win their choice of three of the above six books. Enter via the Rafflecopter form below – good luck!
Disclosure: I received Advice From My 80 Year Old Self and Keep Curious and Carry a Banana in order to facilitate this review. All opinions expressed are my own.