Create Family Adventures with Trollhunters This Holiday Season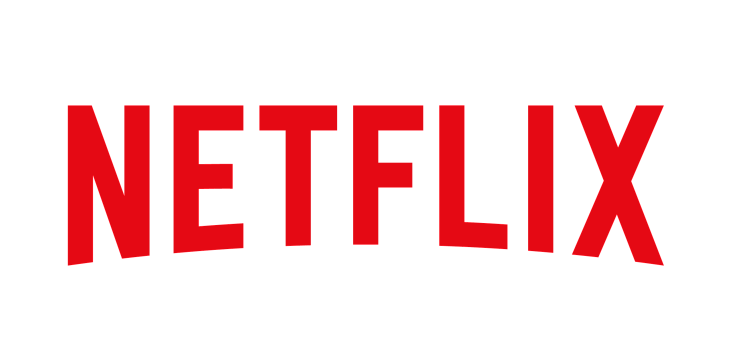 We are so close to the Christmas holiday break and soon the kids will be out for school for two weeks. While they are always super excited to be home (yay no school!), too quickly the 'I'm so bored' can set in. While you may look at them and wonder how can you possibly be bored with all the new gifts, we know this happens year after year. Netflix is here to the rescue with the release of DreamWorks Trollhunters on December 23rd, 2016.
Trollhunters follows the tale of a fifteen year old boy who finds a magical amulet. This amulet gives him the title of Trollhunter, defender of the trolls that live below the human town of Acadia. With his friends, they become tangled in this  new world and in the fight between good and bad trolls.
There are twenty-six episodes which total thirteen hours of adventure, suspense and imagination. Parents will love the acts of bravery and friendship, as well as the adult humour tied in there that we get but will go over the kids heads (big thumbs up there!). Kids will love the twenty gross out moments and the forty-six moments that will make them laugh out loud.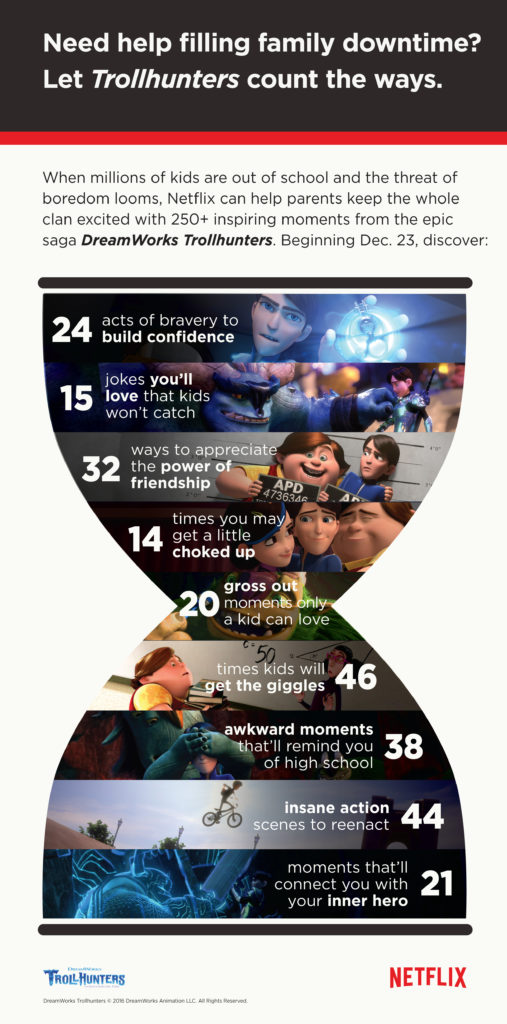 To help you out on this adventure (and to keep active children busy), check out this handy battle and armor sword activity to help bring the action to life. Just print out this PDF and get ready for action packed fun. And if you really want to embrace the Trollhunters fun, make some delicious hard rock candy – we all know Trolls love hard rock candy and so will your little adventurer.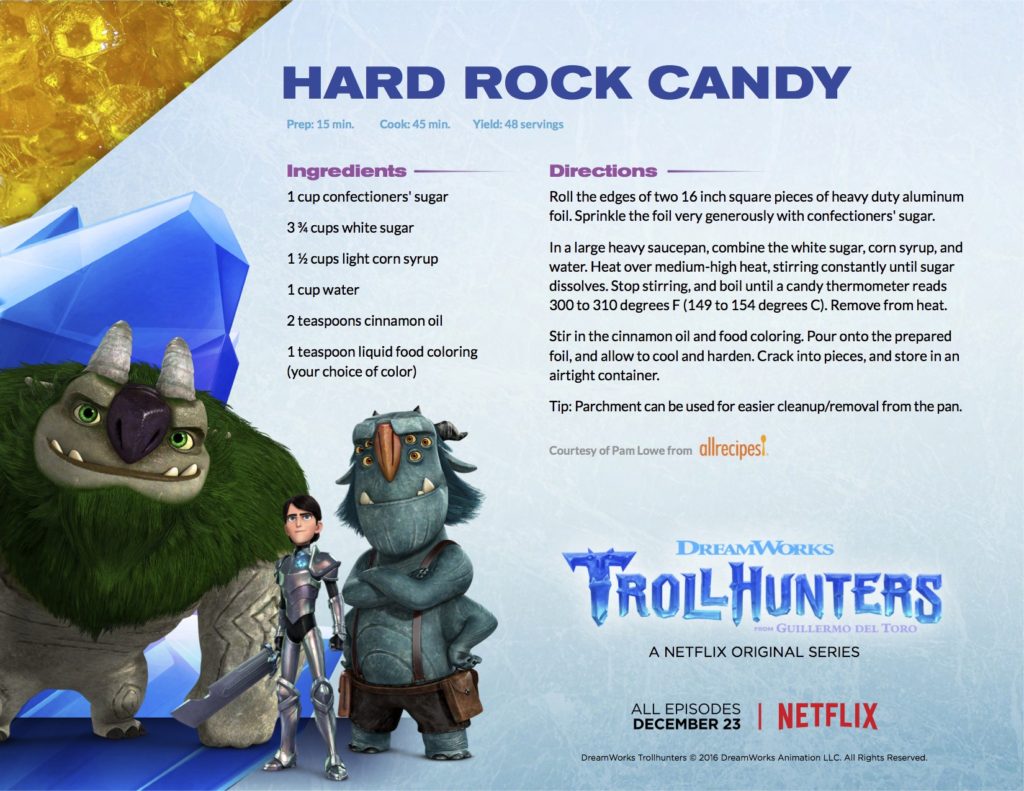 So my question to you is: how do you handle the long two weeks of the Christmas break? Do you have any go to favourite movies/activities/crafts?
Disclosure: I am a #StreamTeam Member and receive perks with this affiliation. All opinions expressed are my own.