How Do You Binge? #StreamTeam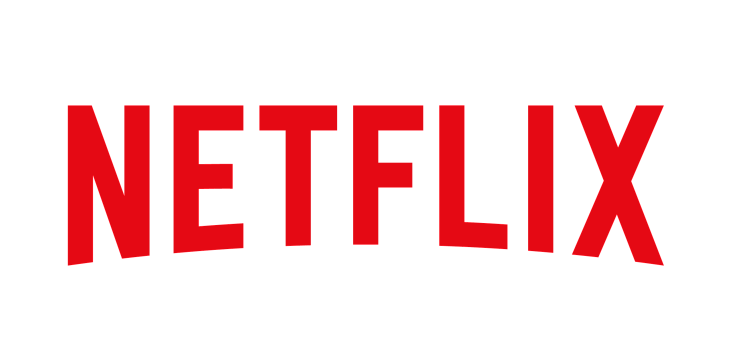 Binge: a short period devoted to indulging in an activity, movie or anything else in excess.
I am sure so many of you have heard about bingeing habits, especially when it comes to Netflix. You have the extreme, wont move from the couch until they have finished the series viewers or the ones who watch a couple of shows and quit.
I have tried to binge watch my favourite shows but none of them are appropriate for when my children are around (I love Borgia, Orange is the New Black and Call the Midwives would just bore them). I learned the hard way when I turned on Orange is the New Black and the opening scene came on while my kids were running around and I was left scrambling for the controller! I have had to change my binge habits and watch my shows early in the morning or late at night for several hours at a time. Talk about being exhausted the next day! It would be pretty neat to see a study on the bingeing habits of parents – there is so much to take into consideration when choosing shows.
The newest trend? Netflix has found that over 30 million members around the world pair TV shows with movies. So what does this mean? It means that members are bingeing on their favourite TV shows and then take a brief three-day break. During this break members are watching complementary movies that reflect their favourite show or are in contrast to what they just viewed (from horror shows to comedy films).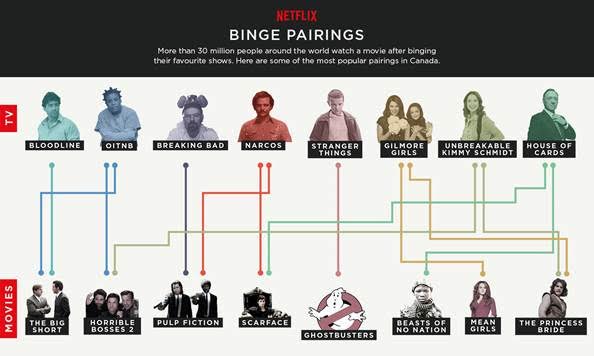 So what are some common pairings? Check it out: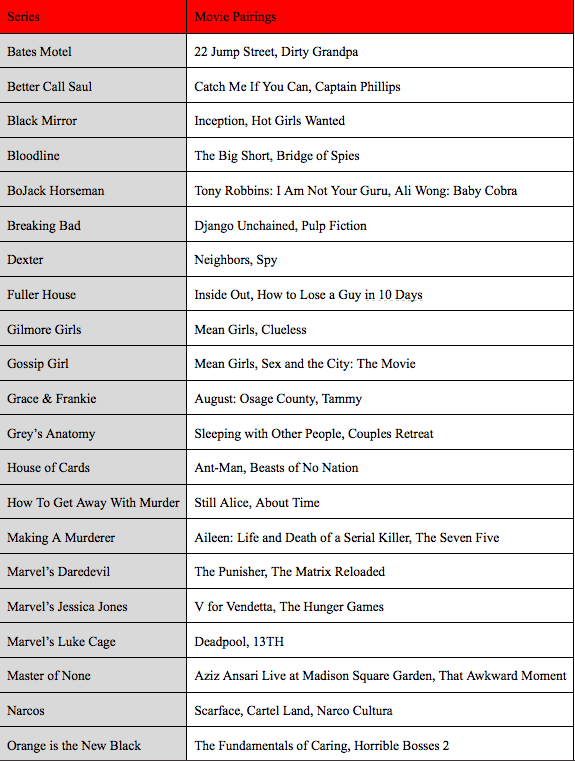 While we don't follow this binge habit, it seems like many others do. In our house we alternate in the middle of series to a movie and back again. I really liked this table of choices – they definitely make sense! Marvel's Luke Cage to Deadpool and Gilmore Girls to Mean Girls, these are definitely choices I would have made.

How do you binge? Do you follow this bingeing pattern?
Disclosure: I am a #StreamTeam Member and receive perks with this affiliation. All opinions expressed are my own.