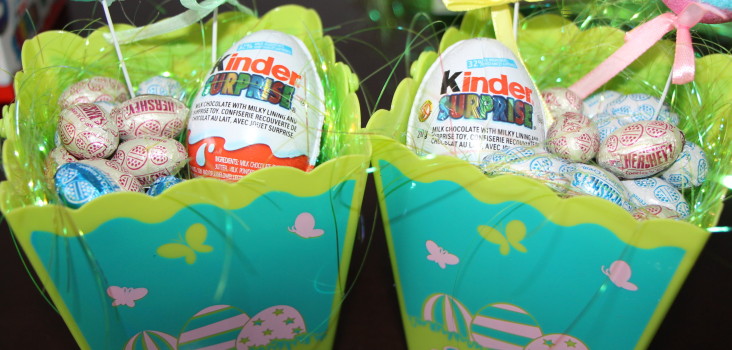 One of my favourite things to put together during the Easter season are children's Easter baskets. I love designing, decorating and choosing chocolates that they will love. Creating our own baskets allow us to tailor the items in the basket to their likes and creates a personal gift for them.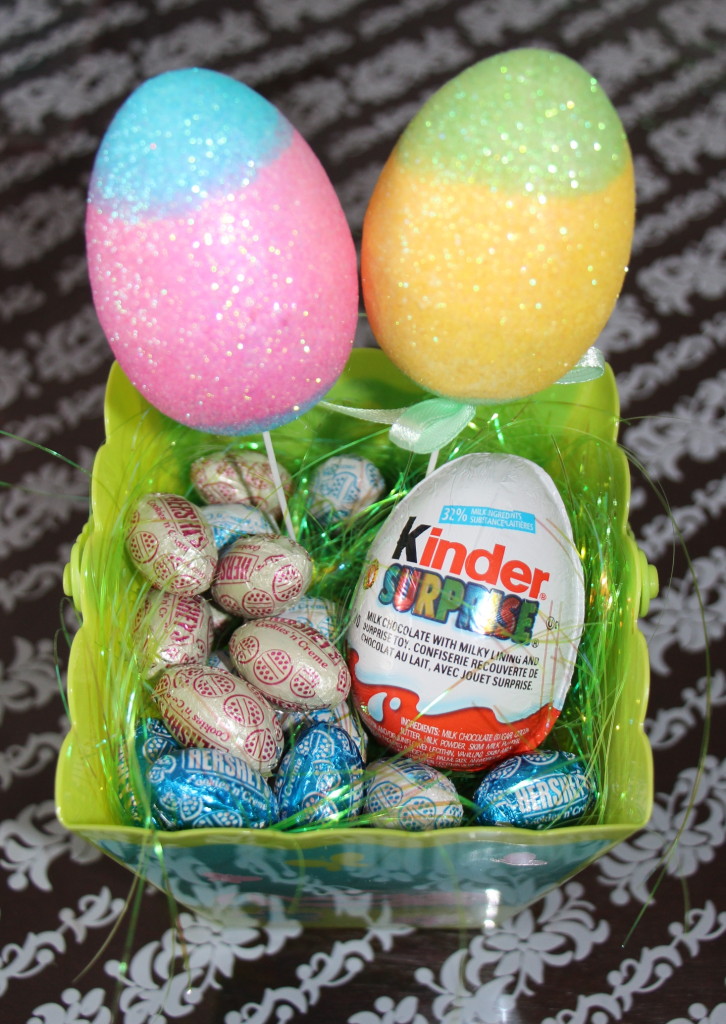 For this basket you will need:
Easter basket (I picked up mine from the Dollar Store – two baskets for $1)
small chocolate eggs (I chose Hershey's cookies and creme)
Kinder Surprise Eggs
foam
green filling for the basket
styrofoam eggs (these came attached to a stick so it was easy to insert)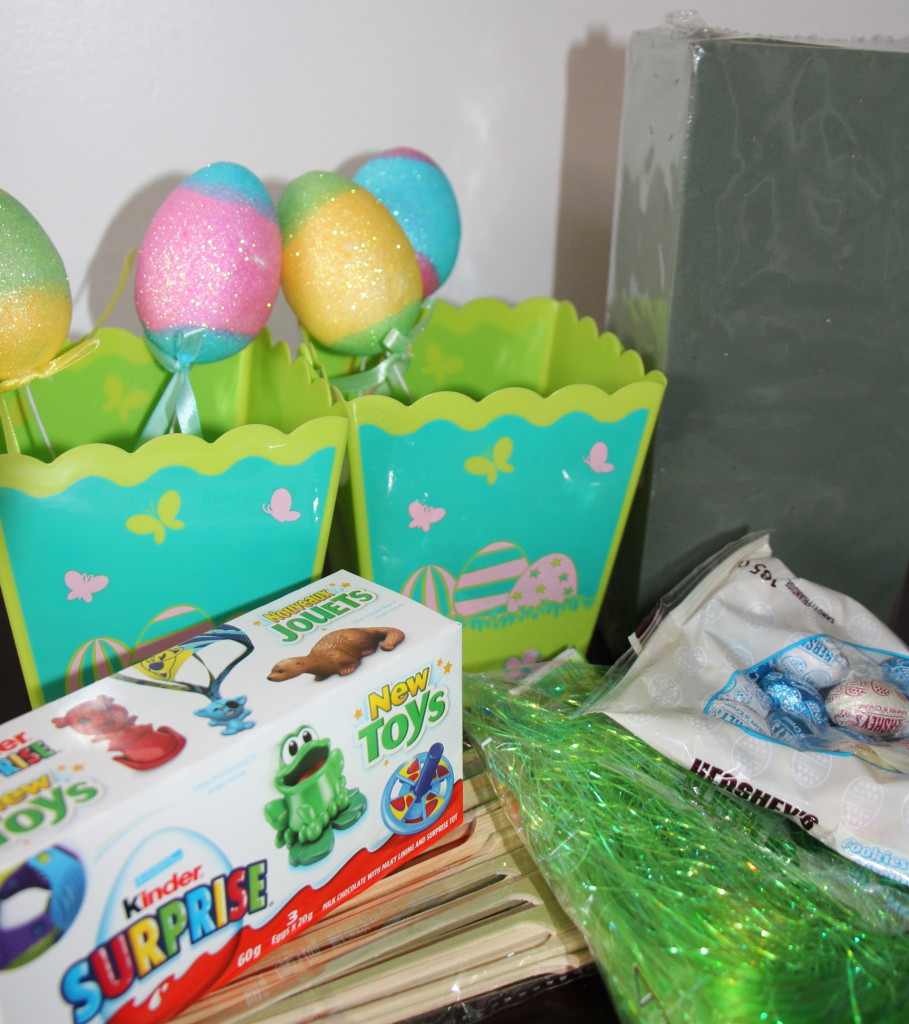 Directions:
Using a knife or scissors trace the bottom of the container on the foam to ensure it will fit in the bottom of your basket. Using a knife cut out the foam and place it in the bottom of your basket.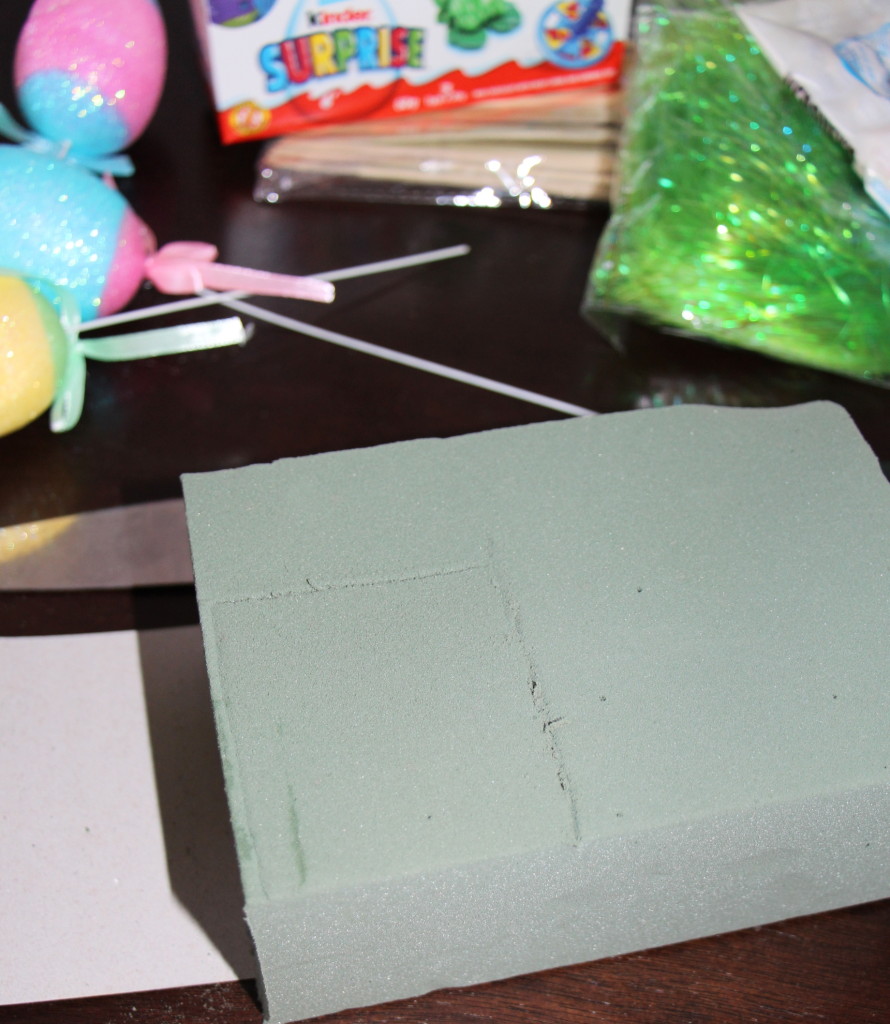 Fill the basket with the green filling to cover up the foam.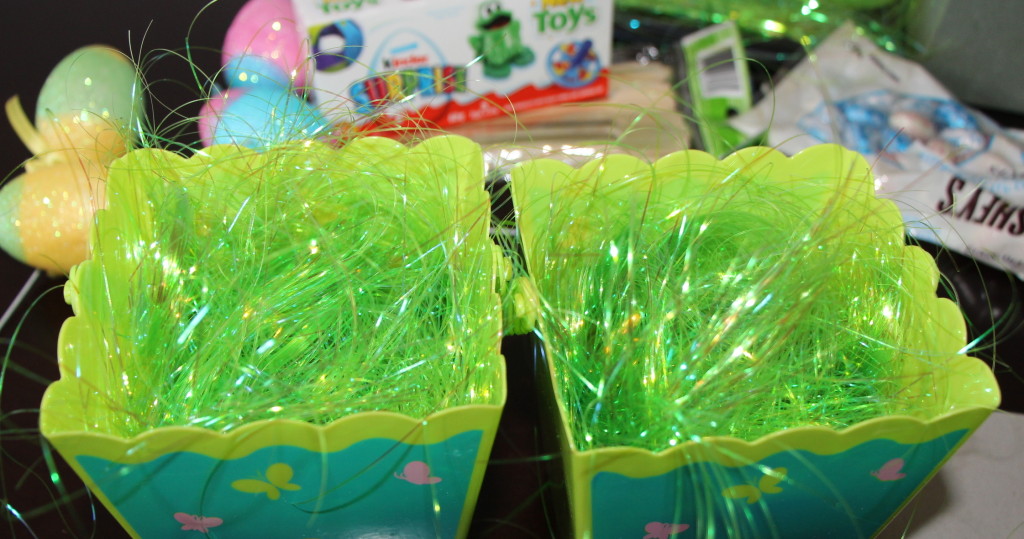 Insert the styrofoam eggs and place the Kinder egg in the basket.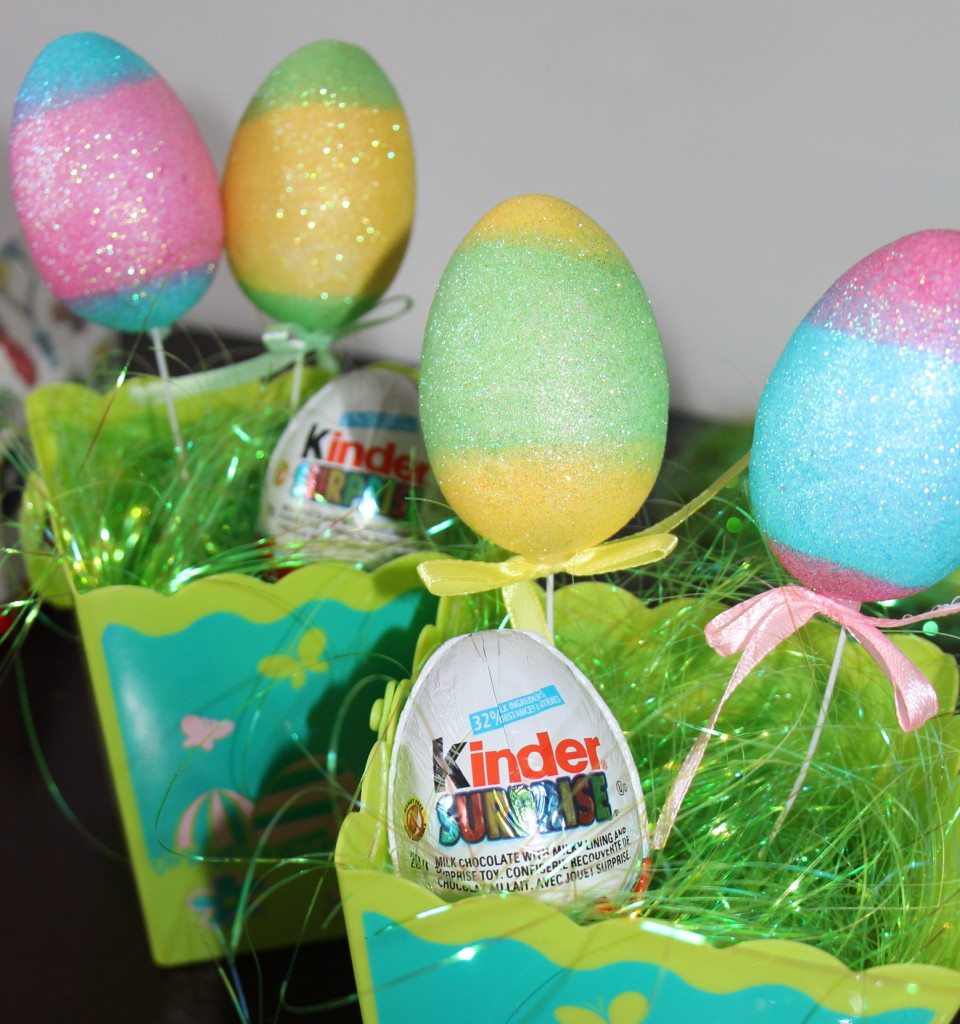 Fill the basket with chocolate eggs (or another favourite of your child's).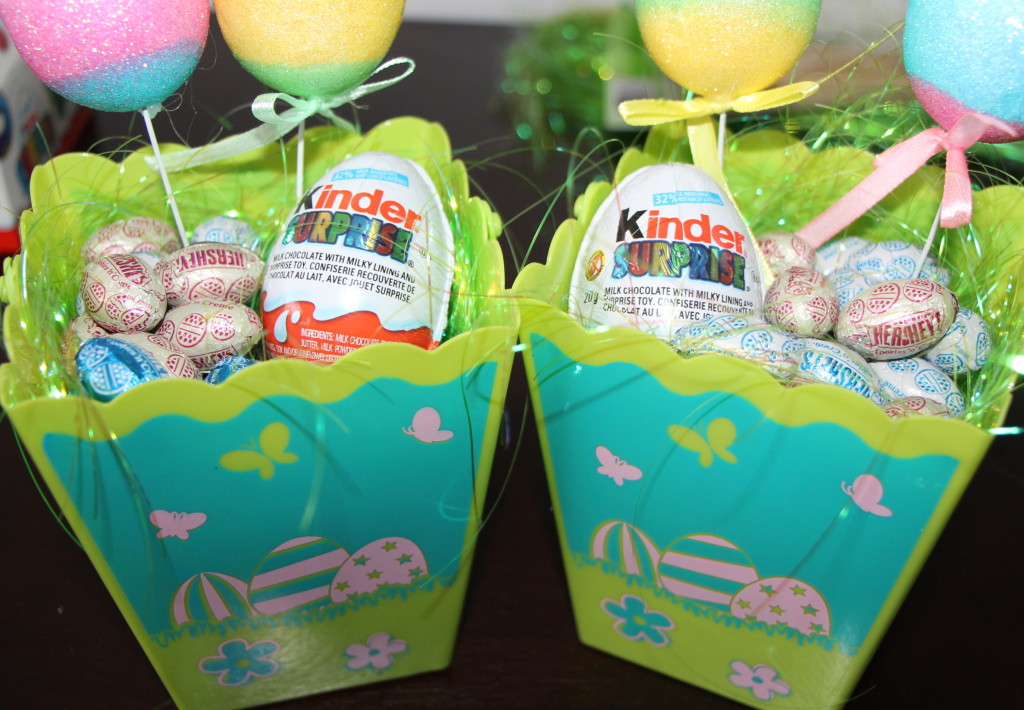 And voila – your basket is complete!
These are perfect for the little ones that come over during the holidays or a friend's child. I have stopped buying the store packaged Easter baskets due to the quality of items included so these are great alternatives to store-bought baskets!
Do you make your own Easter baskets? What do you like to include?