Educate and Grow with Bring Back The Bees and Honey Nut Cheerios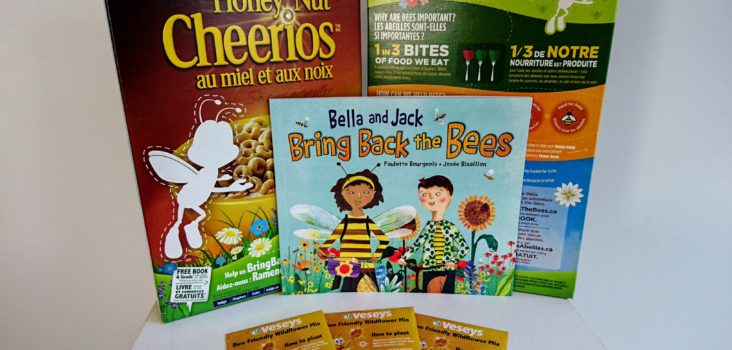 600 Million.
That is the number of wildflower seeds that Canadians have planted across our country in the first two years of the Bring Back The Bees initiative from Honey Nut Cheerios. Pretty impressive right?
In 2018, Honey Nut Cheerios hopes to add another 300 million more wildflowers planted in Canada and want YOU to be a part of this journey.
Children are naturally curious and love to learn about the world around them. They love to be in nature, exploring and learning how the world works. They can learn a lot from educational resources like books and teachers but it is just as important to take that lesson outside and give them a hands on approach to learning.
The bees are such an important part of our environment – so many food crops rely on the pollinating assistance that bees provide (is this bringing back memories of a movie where turmoil started when bees stopped pollinating and so much was affected). Without bees, the world that we know and love wouldn't be the same.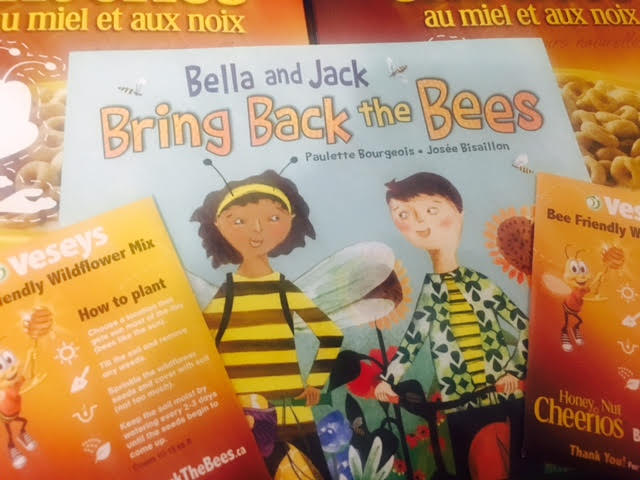 To help inspire children (and parents!), this year Honey Nut Cheerios has partnered with Canadian author, Paulette Bourgeois and Kids Can Press to bring you a fantastic new book, Bella and Jack Bring Back The Bees. Paulette is known for her work in the Franklin series of children's books and brings her style to this special book that is illustrated by Josee Bisaillon.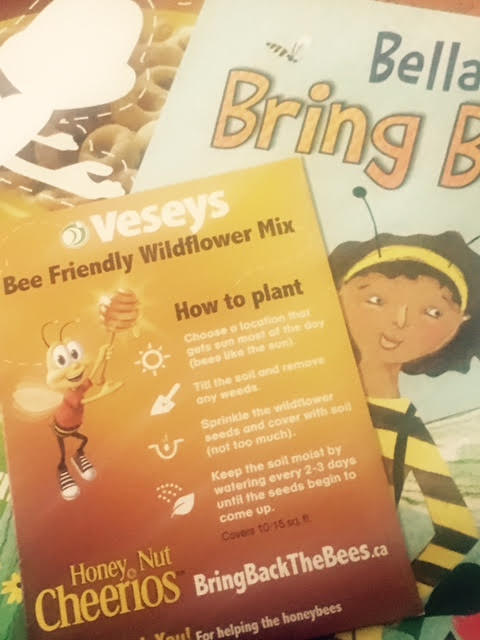 The book tells the story of Bella and Jack as they learn about what threatens our bees and how they want to do their part to bring back the bees. What starts off as a discussion about a possible science project, leads them on a great journey to find a special group of bees. During their travels, they learn a lot of cool new facts about bees (some were new to me too!) and how every person can do their part to help them. Bella and Jack share simple ways that children of all ages can participate in this great campaign. The book also contains beautiful illustrations that really help to bring the story to life and showcase the importance of bees in our everyday life. This includes the simple planting of wildflowers anywhere you can, regardless of what type of home you live in – from rooftops, to window planters to balconies to gardens, a child can turn their space into a haven for bees.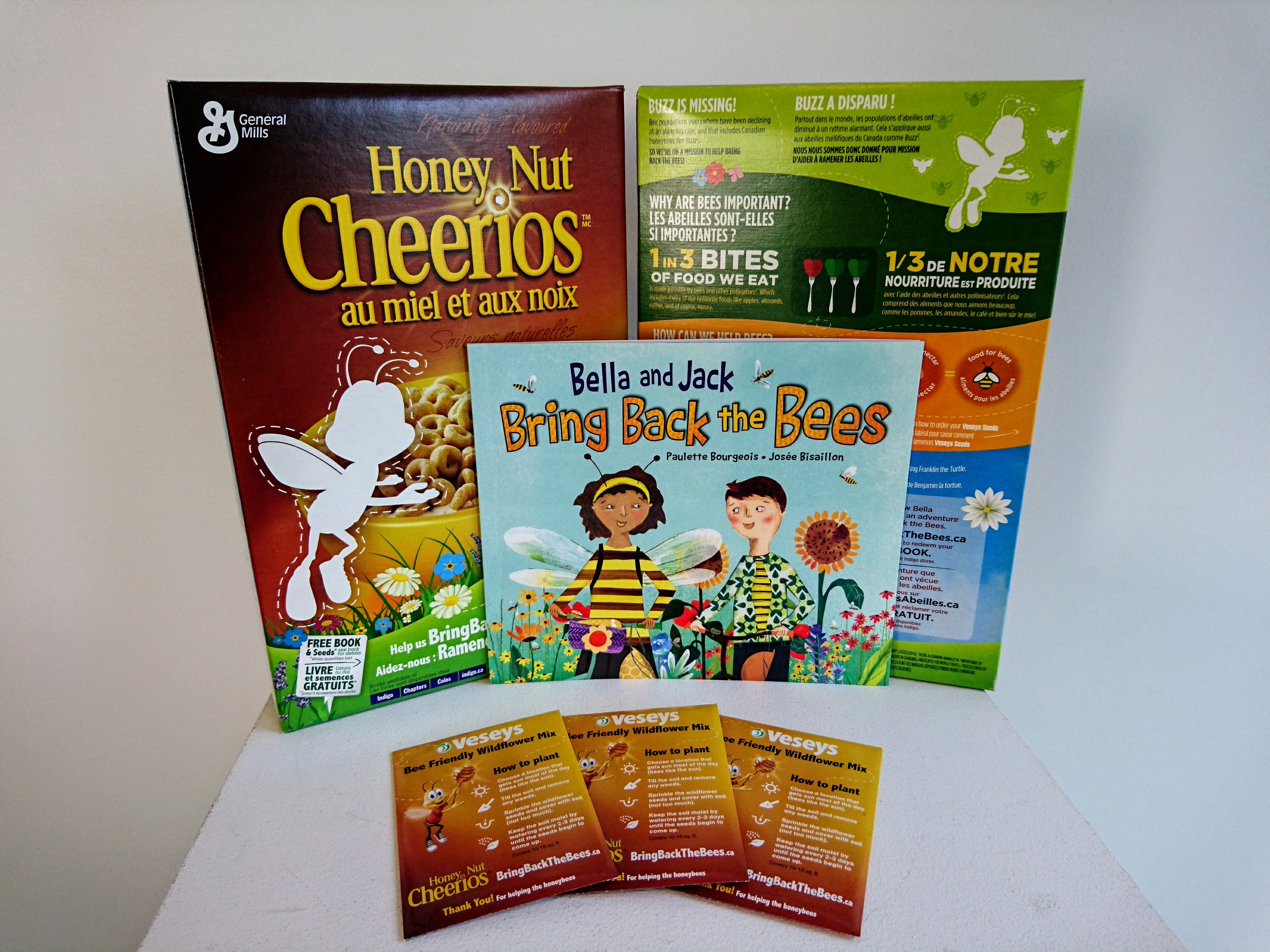 If you are interested in receiving a free copy of Bella and Jack Bring Back The Bees head over to the Bring Back The Bees home page to find your nearest location and online ordering details. The books are available in both English and French through Indigo, Chapters and Coles. Once you receive your book, get ready to dive into action with your child as you learn all about bees and what you can do to help them.
To enter to win the prize pack pictured above (including Bella and Jack Bring Back The Bees, three seed packages and two boxes of Honey Nut Cheerios) head over to my Facebook page now.
Have you participated in the Bring Back The Bees campaign with planting wildflowers? Will you be participating in 2018?
Disclosure: I received a Bring Back The Bees Packaged (pictured above), all opinions expressed are my own.