Family Day Excitement at Kidapalooza Markham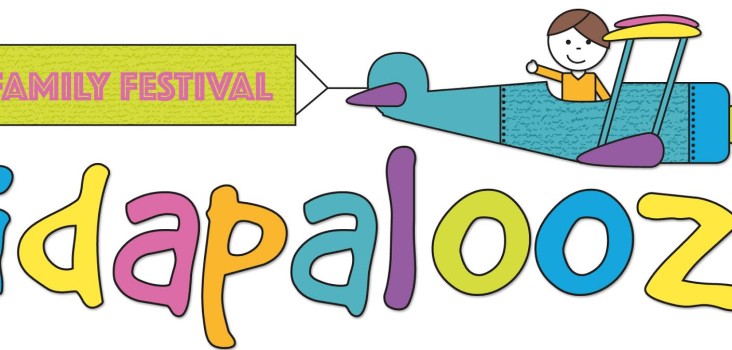 Family Day weekend is quickly approaching and I am sure many of you are like me – eagerly planning out the weekend adventures. Keeping the kids entertained throughout the long weekend can sometimes be a task in itself.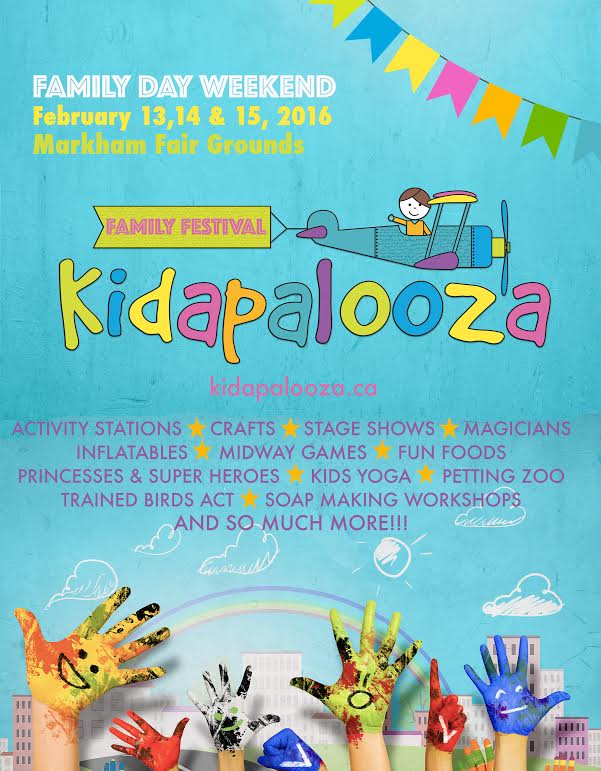 Instead of trying to think of activities, movies or even crafts at home, why not get ready to pack up the kids and head on over to the Markham Fair Grounds for Kidapalooza. Kidapalooza is all about having fun together as a family, while keeping your child's minds and bodies active. Think: dance parties, crafts, yoga and more!
The indoor Family Festival is being held from February 13th to the 15th and features over 35,000 square feet of activity stations, play zones, inflatables, performance stage and thirty plus vendors. The abundance of activities will have your family creating, exploring, playing and bonding. Your family can participate in soccer, ride through a bike trail, visit a petting zoo, take photos with princesses, magic shows and stage shows. Kidapalooza is setting up to be the largest Family Day event! So if you are in the Toronto, Burlington, Hamilton, Niagara areas get ready for some awesome family fun.
Important Details:
Saturday, February 13 from 10am to 7pm
Sunday, February 14 from 10am to 7pm
Monday February 15 from 9am – 6pm
Adult 18+ Tickets – $8
Child 2+ All Access Pass – $25
Children 1 and under are FREE
Tickets can be purchased online or at the door. Door tickets are CASH only with ATM's available on-site. Parking is free (awesome bonus here).
My Canadian residents can now enter to win a family pack of tickets (two adults and two children) to attend Kidapalooza to discover first hand all the fun that awaits you. Please keep in mind that transportation is not provided, so it is important to ensure that you can attend the event before entering. Good luck!
Additional Way to Win with Kidapalooza!
Making a mess is what kids do best, show us your pics to win the contest! Upload a photo of your child's best/worst mess to instagram, Facebook or twitter and make sure to hashtag #bestmesscontest #kidapaloozafamfest for your chance to win!
Also visit us online at kidapalooza.ca for an additional way to enter!