For No Apparent Reason Book Review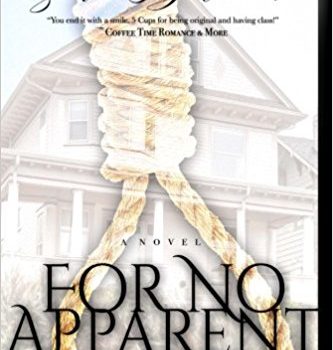 Thrust in a maze of money laundering and murder, our main character Madison experiences the value of true friendship and witnesses the healing power of love in For No Apparent Reason.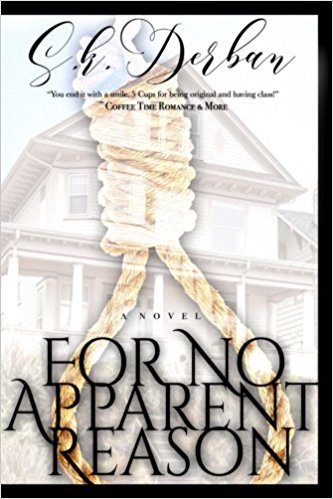 About For No Apparent Reason
A focused law student, romance has been absent from Madison's life. She has successfully planned each phase of her life and resigned to the fact that there will be plenty of time for love after she passes the bar exam—that is until the single act of seeking shelter from a spring downpour dramatically alters the course of her life. Madison is lured away from the security of law school into a world where she learns about the destructive nature of greed. Thrust in a maze of money laundering and murder, Madison experiences the value of true friendship and witnesses the healing power of love.
My Thoughts
I fell in love with this novel and could not put it down – I had to finish it in one sitting! The characters were loveable, funny and full of adventure and the plot was fantastic and kept you on your toes (I definitely did not see the ending coming!).
Our story starts with a murder that really makes no sense – she was a loving Mother and a friendly and active participant in her community. A short while after the murder (which was first viewed as a suicide), Madison finds herself on that same woman's porch by chance. She finds something on that porch that sets her down a path of adventure, betrayal, greed and murder.
Madison is full of adventure and spirit. She has such a good heart and wants only to help the murdered woman and her family. Her help at times can be dangerous and actually puts her in the way of the FBI! But even the FBI can't resist her spirit and her desire to help this family.
For No Apparent Reason is a well written, exciting novel that I could not put down. It draws you in to the story and you can't help fall in love with Madison. Her sense of adventure and wanting to help this family warms your heart especially as she learns and grows in friendship and love.  A definite must read addition to your home library!
You can purchase a copy of this book on Amazon.
Rating: 5/5
About the Author
Born in Philadelphia, Pennsylvania, S.K. Derban moved to London within the first three months, and remained in England until the age of five. Her father, an American citizen, was a decorated veteran of the second world war. Derban's mother, born and raised in the United Kingdom, was involved with the London Royal Ballet Company, and a great fan of the arts. Even after returning to the United States, Derban's life was filled with a love of the theatre and a passion for British murder mysteries.
S.K. Derban has always remained passionate about writing, and is thrilled to finally share her work with others. Her personal travel and missionary adventures also help to transport readers virtually across the globe. When writing, S.K. Derban relies on all aspects of her life, from her faith in the Lord, to her love and knowledge of the arts.
Disclosure: I received a digital copy of this book in order to facilitate this review. All opinions expressed are my own.