One for the Rogue Book Review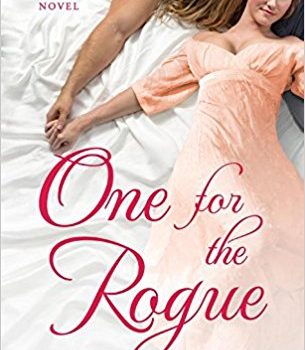 In One for the Rogue, love is the greatest discovery of all.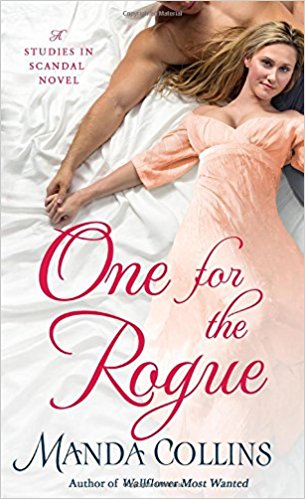 About One for the Rogue
Geologist Gemma Hastings has no interest in pursuing romance and no patience for Lord Cameron Lisle, an esteemed fossil hunter who has a way of always honing in on her territory as handsome though he may be. But when a shocking attack puts Gemma in very real danger, she may have to accept Lisle's offers of protection. Even if that means entering into a dangerous flirtation.
Lisle was once amused by Gemma's dedication to her work. But now that he understands how much he's underestimated her a woman whose beauty is matched only by her genius―Lisle is desperate to prove his respect…and prove himself worthy of her. But is he too late? A bitter rival, desperate to steal Gemma's scientific findings, is still at-large. Can Lisle help uncover the culprit and keep her safe forever, in his loving arms?
My Thoughts
I loved this series of novels from Manda Collins! She takes a time period that didn't encourage women to educate themselves but instead place the focus on their dowry and their ability to be quiet and defer to the men in their lives and she creates independent, strong, educated female characters ready to take on the world.
The focus of this novel is on Gemma, who is well-educated in the area of fossils – more so than many of the males she comes in contact with. But despite being so educated and knowledgable she is not welcome in this field where only men are deemed to be leaders and educators. Instead of letting this discourage her, she continues on her road – learning, recording and educating herself. She has setbacks but she never lets this stop her. She is a force to reckon with!
Enter her brother in law (who also happens to study in the same field) who unknowingly had rejected one of her articles and sparks begin to fly. He finds himself attracted to her intelligence, strength and independence. But Gemma is not looking for love and neither is he, so it was amusing at times watching their interactions.
Throw in a special fossil that is coveted by many in her field, murder and theft and you have one incredible novel! Gemma and Cameron need to solve who is behind the murder and trying to harm Gemma before they take her life and steal the coveted fossil that was left specifically for Gemma.
This was a great, well written novel with a great plot and even better characters. I loved Gemma's strength and intelligence but also her openness to change throughout the novel. A great read from start to finish – I would love to see more in this series!
You can purchase a copy of this book on Amazon.
Rating: 4/5
About the Author
Manda Collins is the author of The Lords of Anarchy series, The Ugly Duckling series and the Wicked Widows series as well as several other Regency-set romances. She spent her teen years wishing she'd been born a couple of centuries earlier, preferably in the English countryside. Time travel being what it is, she resigned herself to life with electricity and indoor plumbing, and read lots of books. When she's not writing, she's helping other people use books, as an academic librarian.
Disclosure: I received a digital copy of this book. All opinions expressed are my own.