Take an Adventure This Summer with My Gnome on the Roam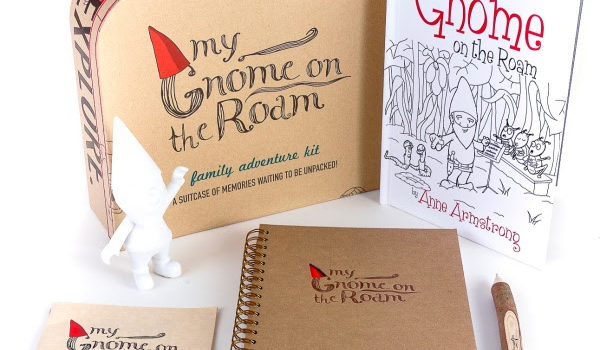 Summer break for children is set to begin in just over two weeks. As parents we may be busy trying to figure out how to fill the weeks. It could be with summer camp, day trips and even daily activities. While fun is always at the heart of what we do, education is so important! We want to keep their minds just as active during the summer months being creative, writing and reading.
What is Gnome on the Roam?
Gustav, the Gnome, is an inquisitive gnome who longs to explore the world outside of his own yard. In order to do so, he needs the help and love of your child to make this happen!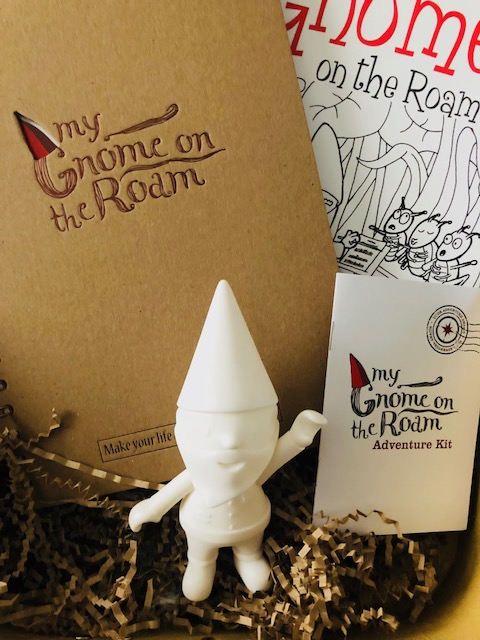 Your Gnome arrives at your home in their own special suitcase ready for your child to take them on an adventure. Your Gnome brings with them a special journal for your child to record their adventures in, Gnome on the Roam book and a very special pen to write with.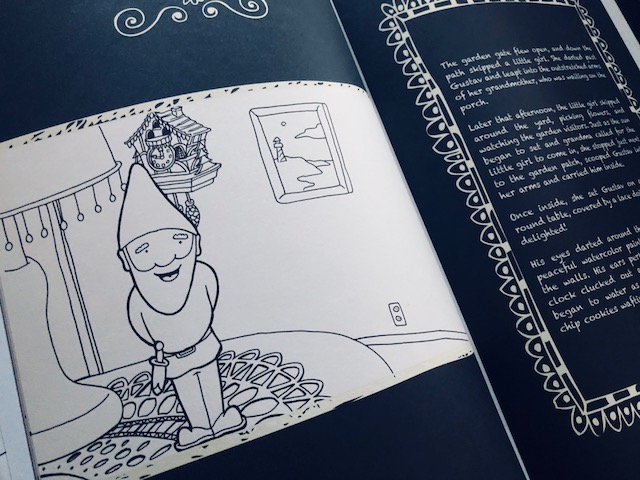 When your Gnome arrives you can take some time to decorate him/her to give the Gnome a personal touch and connect each other. We also downloaded the app on the Apple Store to get new ideas, create online journals, upload photos and more. You can also visit the website to get more ideas (resource list), colouring book and the adventurers guide.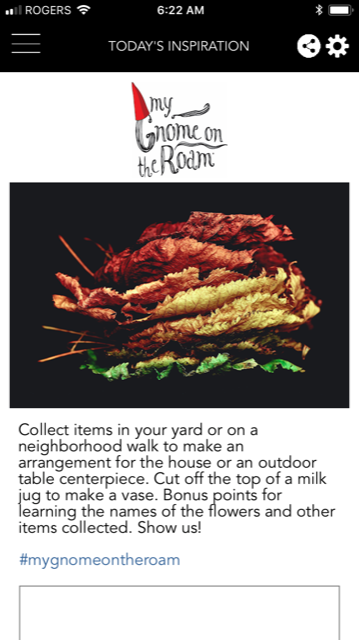 I loved that the kit encourages families to explore their world around them and to expand their knowledge when they get home. It doesn't have to be big adventures, all that matters is that you get away from the television, video games, electronics and get moving and writing. I am a firm believer of always pushing yourself to learn more (I am a forever student always taking another course!) and I want my children to learn the importance of writing, reading and hands on education.
My Gnome on the Roam gives your family the ability to take charge to their own adventures, learn more about each others creativity and personalities and learn new things. Bonus – it keeps everyone busy and interested with new activities throughout the whole summer. While a special activity for your child – it is an activity that the whole family can come together with.
You can connect with Gnome on the Roam on their website, Twitter, Facebook and Instagram. You can purchase your own Gnome on Amazon.
Disclosure: I received the above mentioned product in order to facilitate this review. All opinions expressed are my own.