Paddington Now on DVD/BluRay + Giveaway!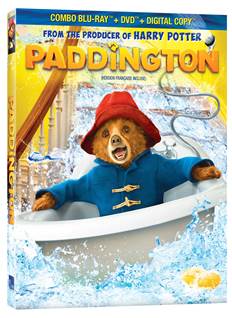 The much-loved Paddington is back in this hilarious new movie, all about this loveable bear and his search for a family in modern-day England.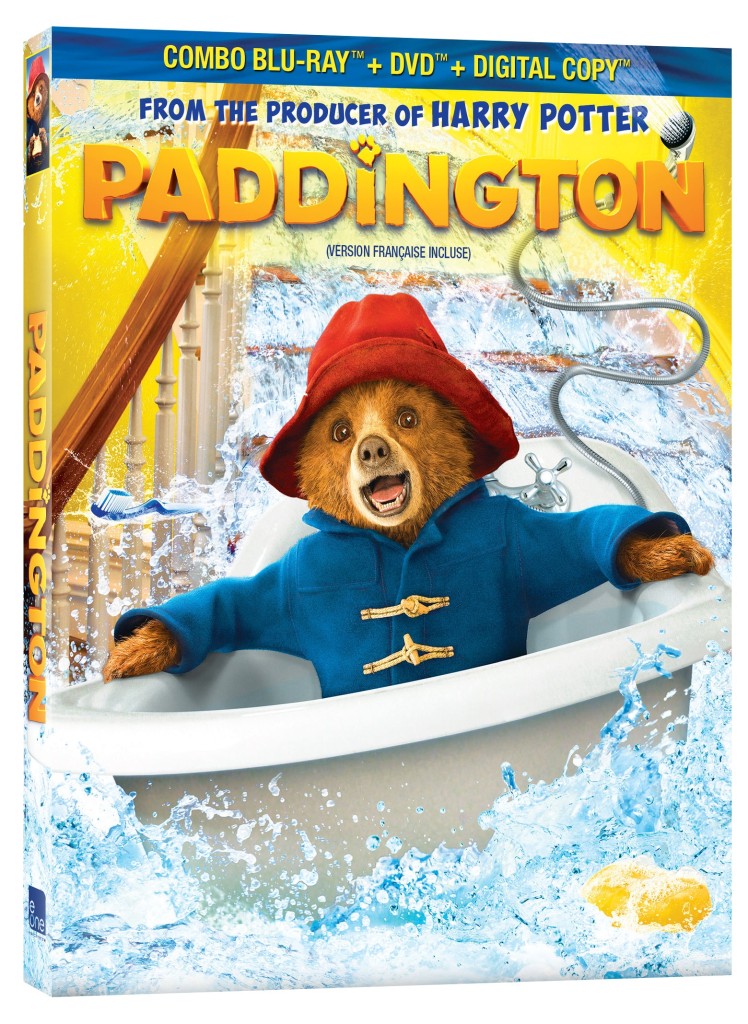 Paddington, the bear from the much-loved series by Michael Bond, is coming to DVD/Blu Ray on April 28th.
Not familiar with the story of Paddington? Paddington is a Peruvian bear who travels to London in search of a new home after his home is destroyed. He is sent to London bearing a tag that states: "Please look after this bear. Thank you." His label was styled after the labels that were attached to children that were sent out of London during the war by their parents to families outside of the city to care for their children. Paddington is noticed by a kind and loving Mother who is with her two children and husband. They decide to take him in for the night. What harm could this possibly cause? Only if they knew! On top of this, a taxidermist catches wind of his arrival and wants to capture this rare bear to add to her collection. Paddington shows his 'adopted' family about love, kindness and the true meaning of family.
Full of adventure, mishaps and hilarious encounters, it is easy to fall in love with Paddington. He is sweet, kind and loveable. Paddington is a movie that you and your family can cherish for years to come.
Here is a trailer of our sweet friend:
Our friends at Entertainment One are now giving one of my readers the chance to win their own copy of Paddington! My Canadian residents, eighteen years of age and older can enter via the Rafflecopter form below – good luck!
Disclosure: I received a copy of this movie. All opinions expressed are my own.