Shopkins Live! Shop It Up! Canadian Tour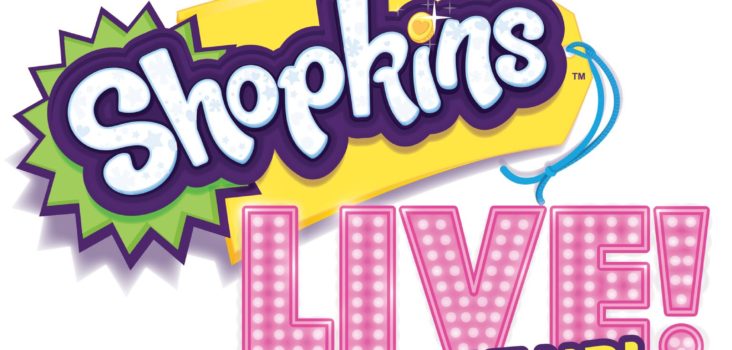 The adorable Shopkins, which are North America's number one toy (and my niece's favourite) are hitting the stage live in Canada in their Shopkins Live! Shop It Up! Tour.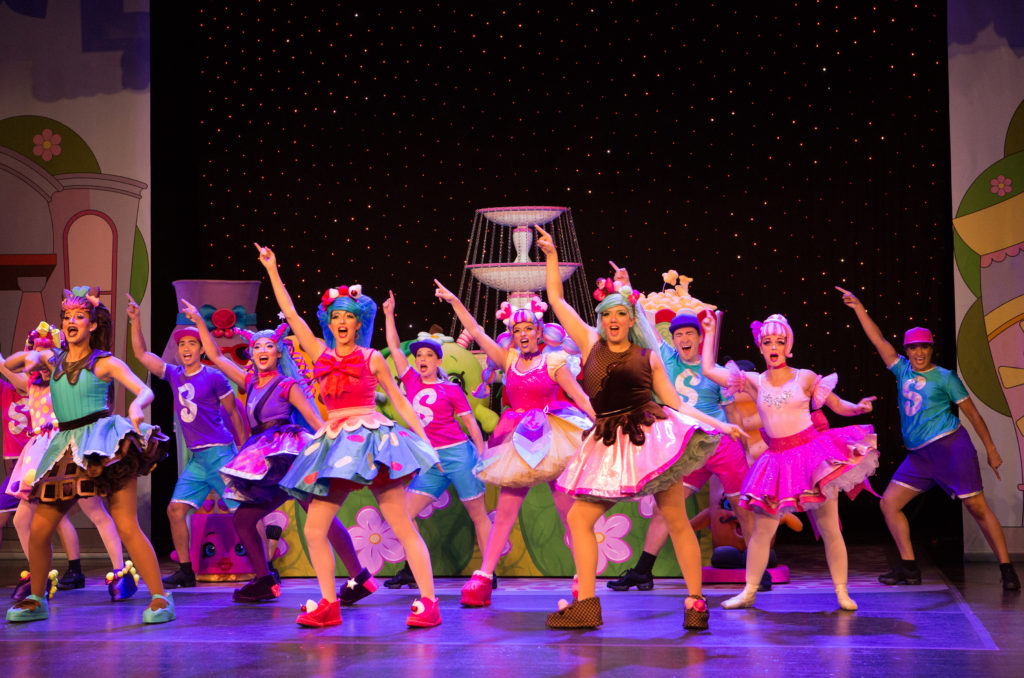 About Shopkins Live! Shop It Up!
The beloved Shoppies make their theatrical debut in an original live show featuring musical performances by Jessicake, Bubbleisha, Peppa-Mint, Rainbow Kate, Cocolette, Polli Polish and more! The fun and fashionista Shoppies are joined by the Shopkins – Apple Blossom, Strawberry Kiss, Lippy Lips, Kooky Cookie, Poppy Corn, Slick Breadstick and Shady Diva. An ensemble cast of multi-talented performers brings the show to life on stage through urban style music, song and dance.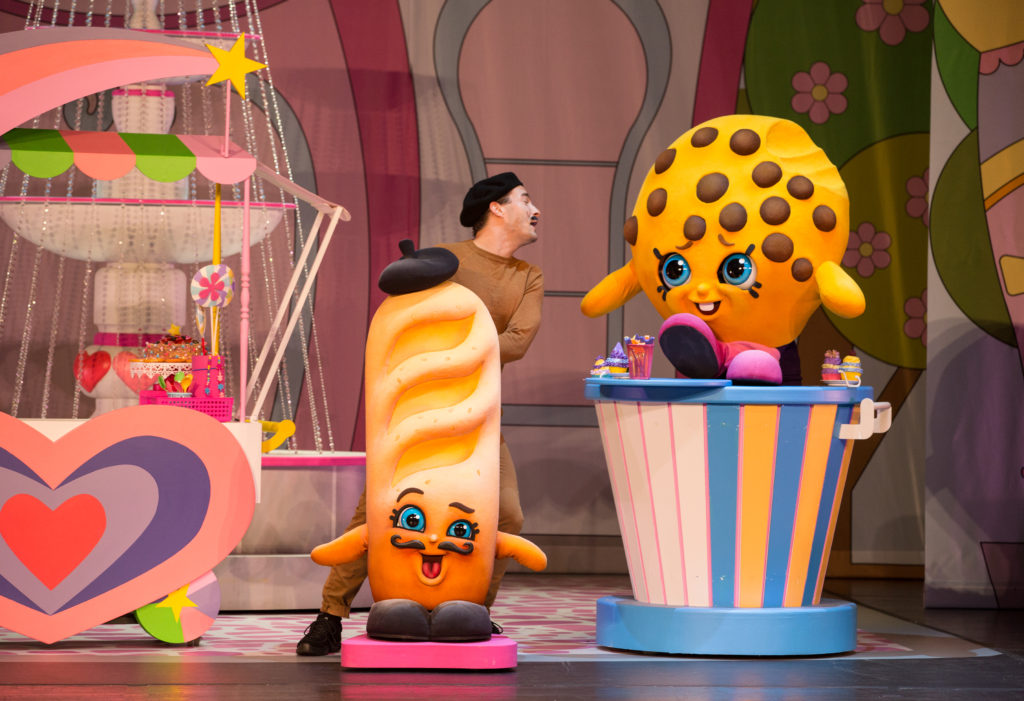 All of Shopville is in a tizz as preparations get underway for the annual, "Funtastic Food and Fashion Fair." Shady Diva showcases her latest fashion designs; Lippy Lips gives colorful advice at the nail salon; Kooky Cookie tries to get in a beauty nap! No event is complete without a few hiccups! Who has high-jinxed the fashion pageant? Where is the super-secret celebrity guest? Will Slick Breadstick ever find a dance partner? The Shopkins and Shoppies need your help because as we all know – the show must go on!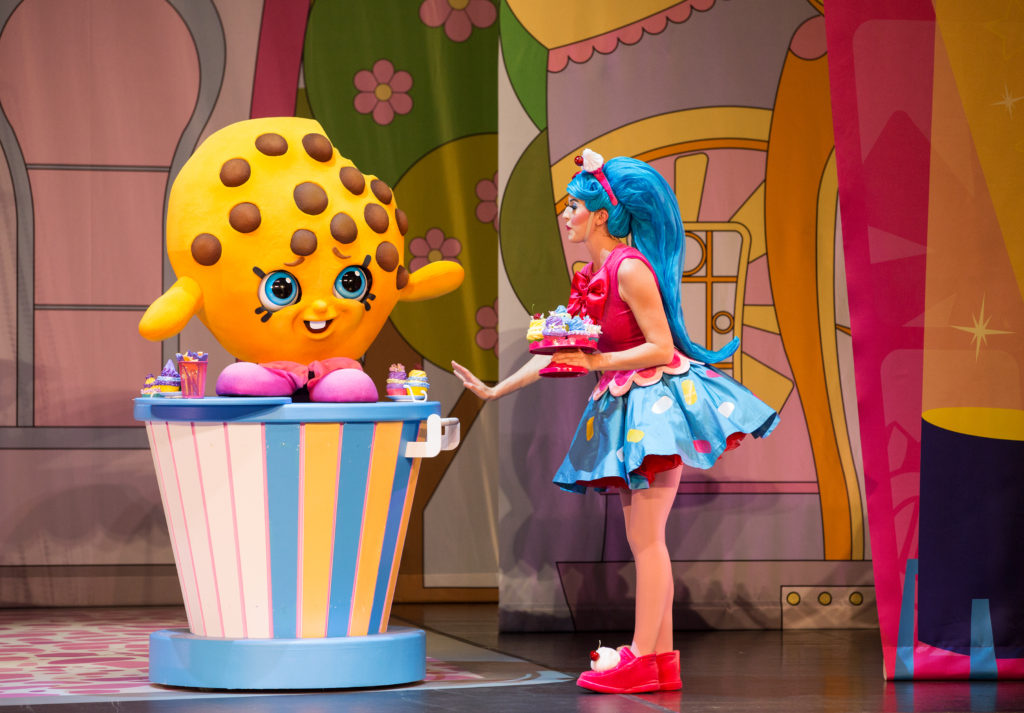 Our Thoughts
Music, dancing and all of your favourite Shopkins characters can be found in this adorable live show now touring in Canada.
In this show, the Shoppies are given specific tasks to complete in order to make the festival a success. There is a fashion show to prepare, booths to finish off, sweet dishes to make and a special celebrity guest to meet. No one wants to disappoint the ever so cheeky Shady Diva (who was honestly my favourite part of the show, she had me in tears laughing with her cheekiness!). Jessicake is responsible for meeting the celebrity guest but in her rush to please Shady Diva assigns the task to Kooky Cookie and the guest disappears! They must work together to solve the  mystery of the kidnapped celebrity and still pull off the show.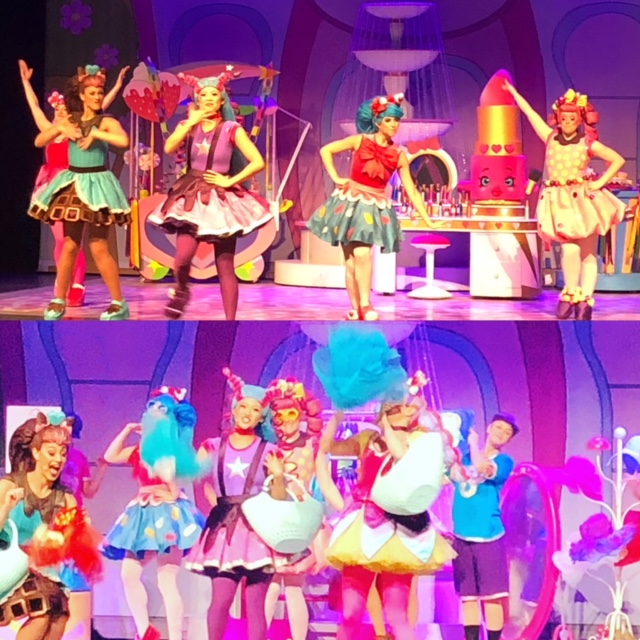 The show had a fantastic story line that was delivered extremely well. I found myself laughing out loud at the humour which was great for both parents and children a like. I loved the one liners like "This is not how we party!", "OMGG" and "Can't a cookie get some beauty rest". I knew a bit about the Shopkins going into the show but my niece was an expert and would fill me in throughout the show on the characters names and what they are famous for. I was blown away by how much the children there knew about the Shopkins. The characters are beyond precious and I can relate to why young children LOVE them. Rainbow Kate was my favourite Shoppie with her burst of fresh air and optimism – you couldn't help but smile when she came out.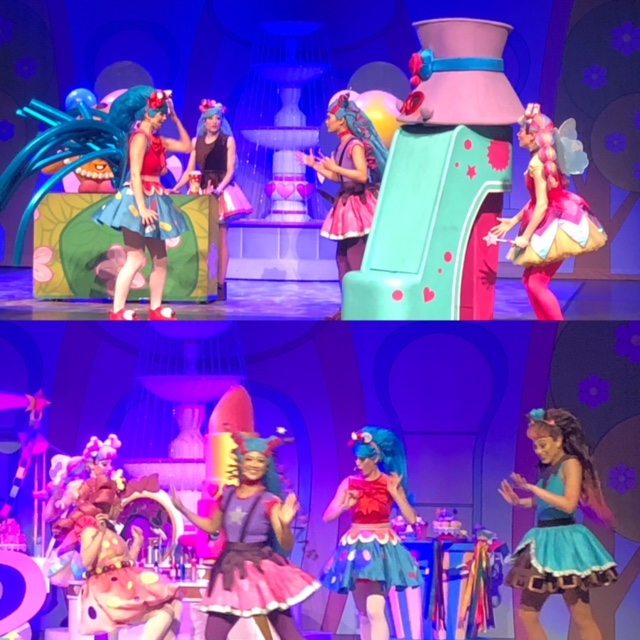 While the show itself is full of humour and fun, it had some great underlying messages. We learned about friendships and sticking together because with our best friends by our sides we can do anything. We learned that it is okay to make a mistake but that you need to own up to your mistake, try to fix it and even apologize to others if it affected them. We also learned that we shouldn't always judge a book by its cover – everyone has feelings and they can be easily hurt.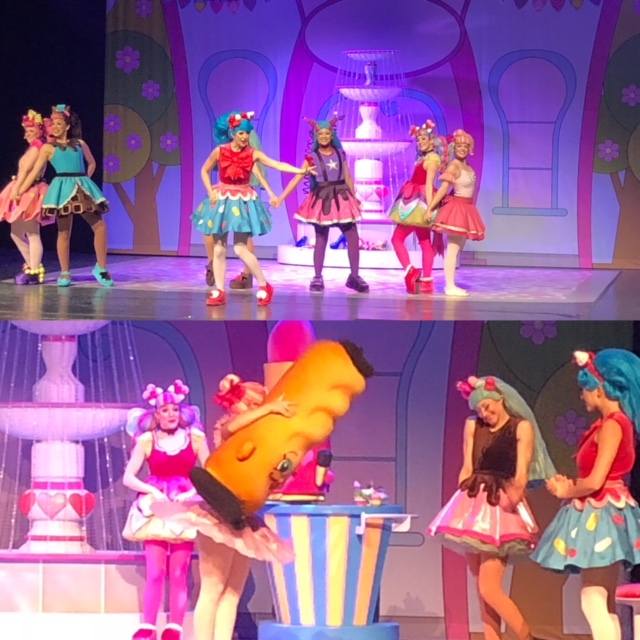 One of the most heart warming parts of the show was watching the young audience dancing in their seats, in the aisles, screaming (literally screaming) every time their favourite character came on stage. The Shoppies had a fantastic stage presence and really drew you into the show. You felt as though you were part of the action which is so important for young children who were enthralled by the characters. The Shoppies and Shopkins truly came to life for them and you could see the amazement in their faces.
This show is a definite must see for all young fans. The show runs until the end of this month in Canada, to find more tour dates head over to their website here.
You can also follow Shopkins Live! On Twitter and Facebook to keep up to date with all the latest information.
Shopkins Live! Trailer
Disclosure: We received tickets to the show in order to facilitate this review. All opinions expressed are my own.