What's Weird on Earth #DKCanada Book Review

After reading What's Weird on Earth, Earth will never seem the same again to your child and to you as the parent!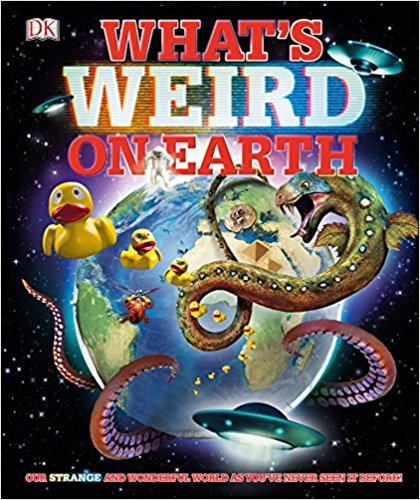 About What's Weird on Earth
Find weird and wonderful facts about our extraordinary world, like all the wind patterns on the planet or each country's national dish or the bizarre rock formations on each continent. These are shown visually on world maps, making them easier to understand and breath taking to behold.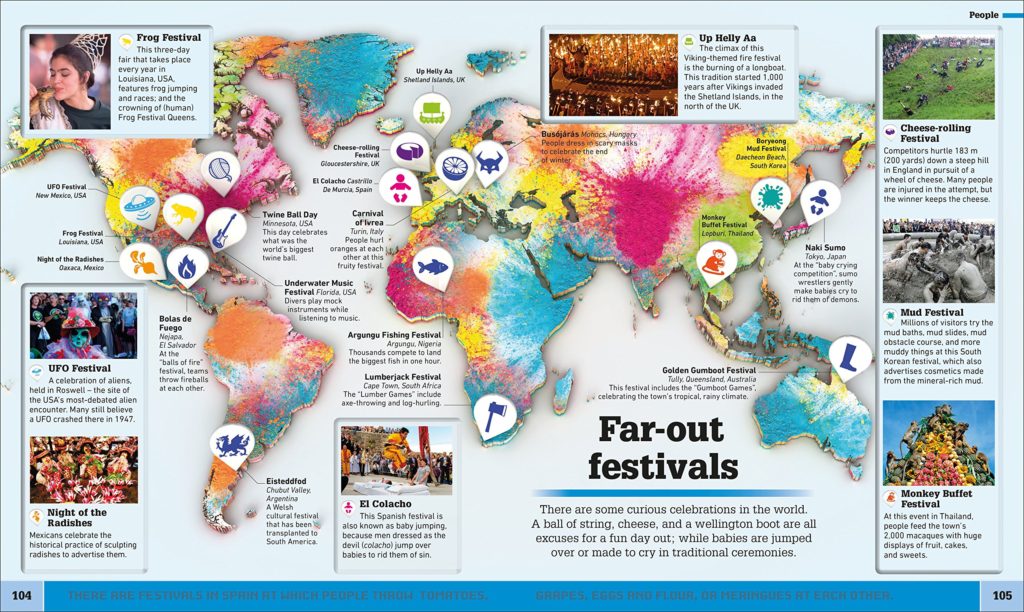 Geography, history, STEM concepts, sociology, reading, technology, and more all come together in this exciting and educational atlas that presents the world's weirdest facts visually on maps page by page. See hidden underground waterways and ancient patterns carved in the desert sand. Learn how 29,000 rubber duckies helped scientists trace ocean currents after a shipwreck. See where lightning strikes the most on Earth, and where it never strikes at all. See maps from previous centuries to understand how people perceived our planet thousands of years ago. Planet Earth will never seem the same again!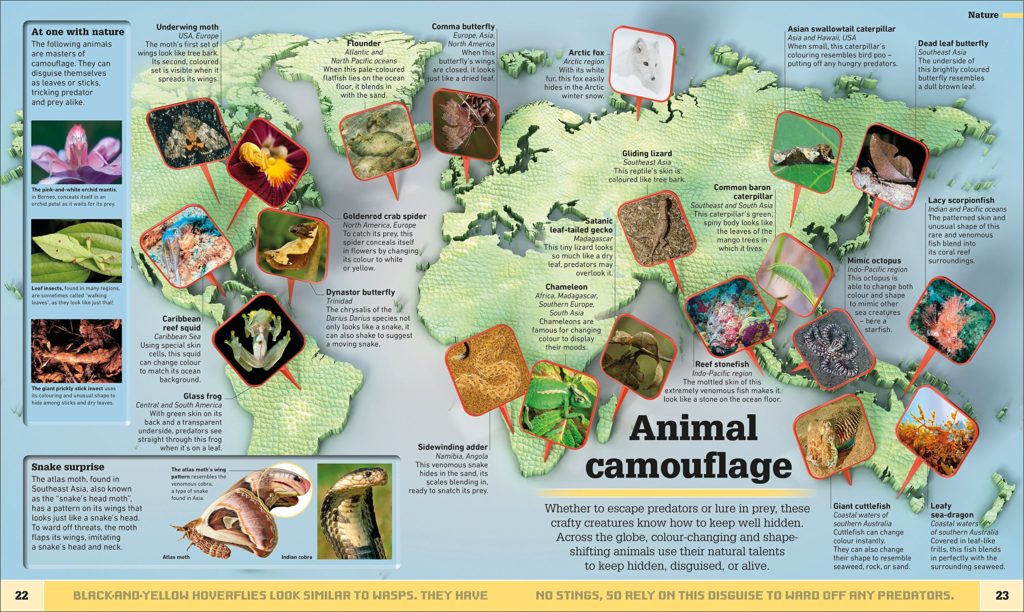 Our Thoughts
What's Weird on Earth is a beautiful, hard cover 160 page book full of everything that you wanted to know or didn't even know you wanted to know. Man eating trees? Red snow in Russia? All of the bizarre and spectacular things you didn't even know will come to life in this amazing book.
This visually stunning book is divided into several sections; nature, supernatural, people, places, history and fun facts with sub-topics in each section. I am a visual learner myself and this book is perfect for children and adults alike as the stories and facts pop to life. You are immersed in a brilliant colorful display of history and facts as you take a trip around the world. You want to touch the pages and take it all in at once. The illustrations are bright and bold which helps to capture and hold your child's attention.
Like many of their books, this one is colour coded so you know which section you are in allowing you to skim through to find exactly what you are looking for based on interest. Each two page spread contains a map of the world with pop up images and captions of interesting facts over their location on the map. They do a great job of capturing a wealth of information into a short blurb (which is no easy task). They give you just enough information to spark an interest in a new area which you can use to help them dive deeper into their educational journey by doing more research and discovery together, whether it be in the library or at home through Google. How can you resist not learning more about something as interesting as man-eating trees or monsters spotted in the ocean? Your imagination will soar with all of these new and somewhat bizarre facts about the world around us.
We could not put this gorgeous book down. We have read it several times already as we seem to pick up on new bits each time. It comes in hard cover format which is great for young readers who are not always as gentle as we like them to be and they can bring it everywhere with them. It is a great read for young and older children who love to learn and explore the world around them but who also appreciate the bizarre and different things in the world which makes it special.
You can purchase a copy of this book on DK Canada and Amazon.
Rating: 5/5
Disclosure: We received a copy of this book in order to facilitate this review. All opinions expressed are my own.