There is something magical and exhiliarting when we talk about space. It is beautiful, untouched with so much left to learn. We can't see it, the way we see the Earth around us. We can't feel it, the way we can touch the grass, trees and our surroundings. But it pulls us in with its beauty and the unknown. It has this power to leave us wanting and needing to learn more.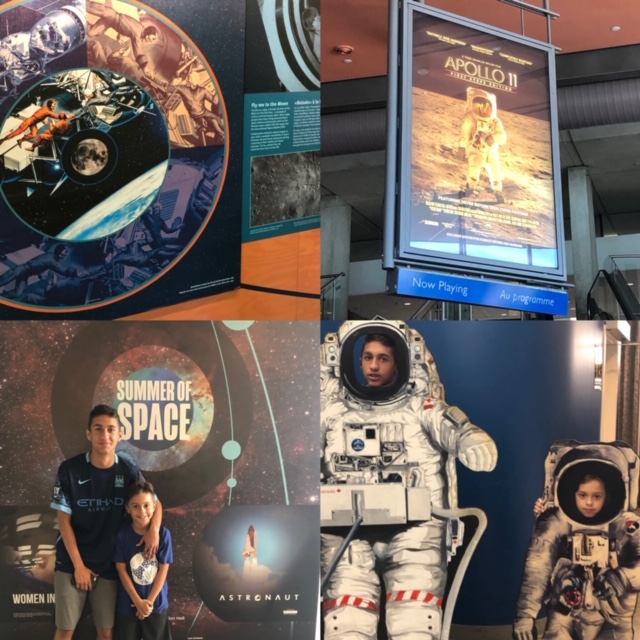 This summer is all about space at the Ontario Science Centre with their Summer of Space theme. You can find exhibitions, hands on activities, films and so much more when you visit the Ontario Science Centre this summer.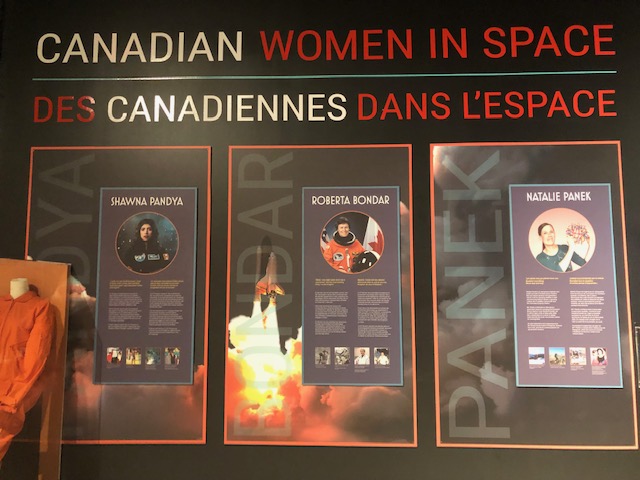 The exhibitions in the Special Exhibition Hall include: Astronaut (learn all about the challenges and life for astronaut on a real space mission) and Women in Space (learn all about some of the leading women in the field of aerospace).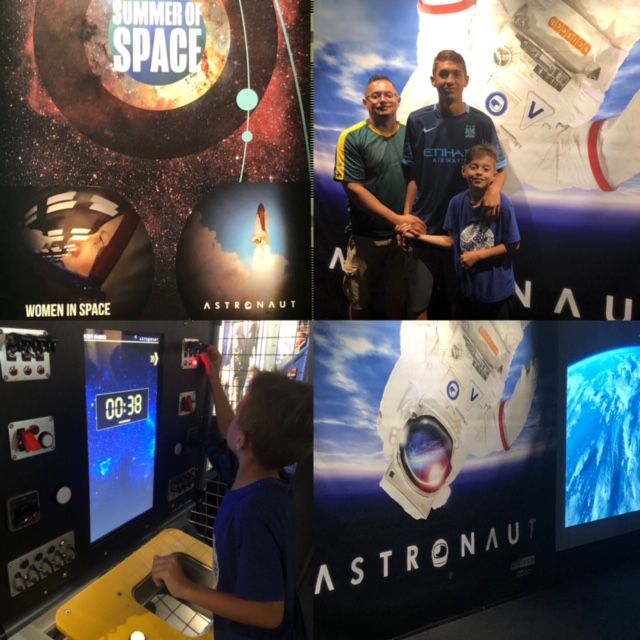 We loved walking through this area! There were many hands on activities, fantastic displays and interactive shows running. We sat through a rocket launch – yes all four of us squeezed into the spaceship and it roared to life (I was not expecting the jolts – it was amazing!), we tested our strength in hand grips (sadly I was the weakest although I think they were cheating on me), we tested out thermal imaging and tested our knowledge out on several interactive games throughout the exhibit (I won these ones!).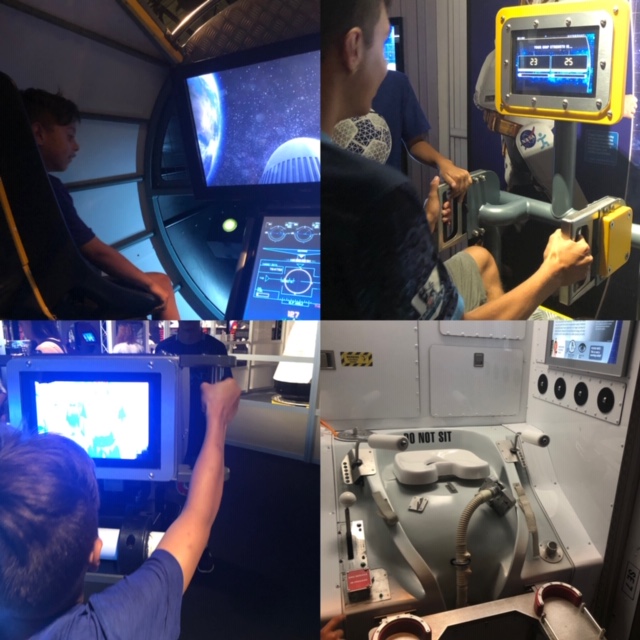 We learned all about life aboard a spaceship in space and gained a new appreciation for all the things that we take for granted here on Earth. I don't think we could have ever fully appreciated how hard it was to wash your hair in space until we watched one of the female astronauts try to put water through her hair and watched the droplets escape on her. We walked through exhibits showing toilets and showers in space, food in space (always so important for the boys) and even plants.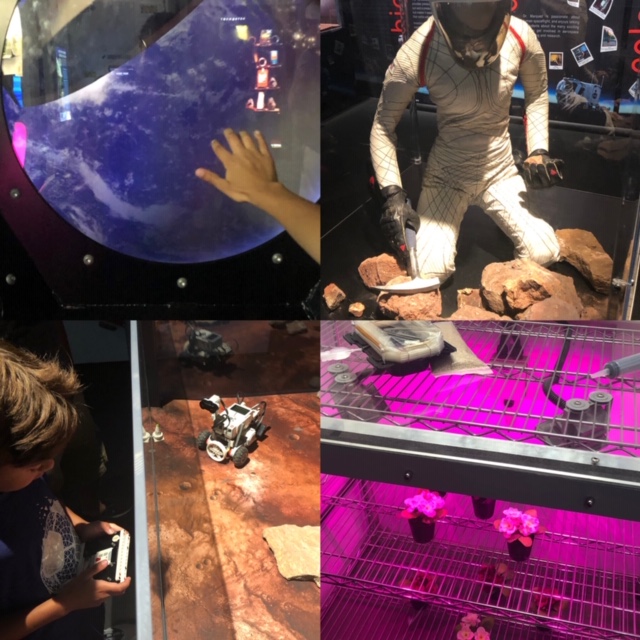 We also took a tour through the Space exhibit on level four and learned about black holes, meteorites and rays. We tried our hand at a gravity game and even a rocket chair (which is a lot harder than it looks).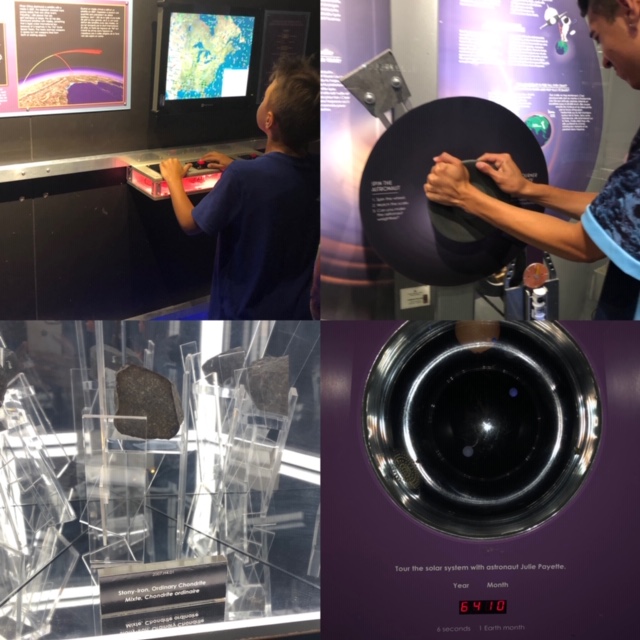 While the exhibits, displays and activities were so much fun – it was the spark of interest in space, planets and our own home, Earth, that developed in our kids that we loved the most. They left wanting to learn more which makes this trip so important. We want our children to be inspired to learn new things, to explore the world around them and to dream big.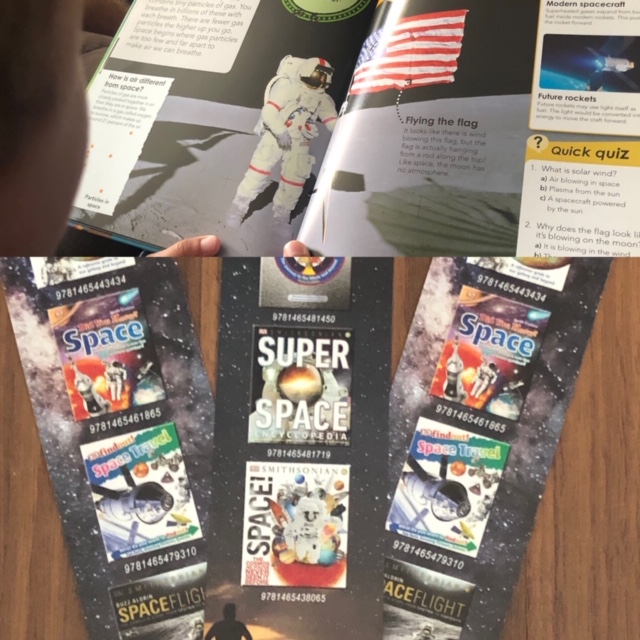 DK Canada has a fantastic line of books in their Reach for the Stars collection that will encourage and satisfy your child's curiousity about space, especially after an inspiring day at the Ontario Science Centre. The books include many great titles for young children such as:
The Space Race: How did we land on the Moon? What will the space jobs of the future look like? And why did we send a car to space? The Space Race answers all of the big questions that kids have about space travel. Sarah Cruddas brings to life the hidden stories behind the most famous space missions, before taking the reader on a journey through our space future. The Space Race is an essential children's handbook to understanding every aspect of the history, and future, of human space travel.
Super Space Encyclopedia: Stunning photographs and digestible blocks of text combine with DK's classic tradition of depicting information in a systematic way, immersing the readers in an unparalleled journey through the universe. Unravel the mysteries of Jupiter's Great Red Spot, investigate the explosion that created the Crab Nebula, and dig deeper into radio signals from spinning stars! Find out many more interesting super facts about space with Super Space Encyclopedia.
Moon Landings: Follow Neil Armstrong, Buzz Aldrin, and Apollo 11's third crew member, Michael Collins, as they set off on one of history's most important missions. Learn about the people and spacecraft that came before and have followed since, and discover what it takes to become an astronaut.
Did You Know? Space: Did You Know? Space answers all the questions about space that kids ask. What are shooting stars? Why is Jupiter striped? Is anyone else out there? Covering the solar system, stars, galaxies, planets, and beyond, each spread is structured around a question that inquiring young minds ask, with text broken up in manageable chunks designed for providing young readers with a reassuring and fantastic route into space.
DKfindout! Space Travel: Learn about the sun, our solar system, the International Space Station, how to be an astronaut, the Space Race, and whole new worlds discovered by space-exploring probes. Read my review of this book here.
First Space Encyclopedia: Explore the planets and discover amazing facts about nearby galaxies. A delightful first reference book about space for young astronomers, First Space Encyclopedia takes readers on a journey through the universe, from the beginning of space itself to current space technology.
The Summer of Space is running the entire month of August, with special features throughout the month (so make sure to check out their website before you visit so that you can plan your visit in advance). If you want to prepare for your visit by learning (or be prepared for lots of questions afterwards!), check out DK Canada's Reach for the Stars line of books that will inspire, encourage and engage young minds to dream big.
Disclosure: I received complimentary tickets to visit the Summer of Space exhibit. All opinions expressed are my own.