Tomato and Sausage Slow Cooker Soup Recipe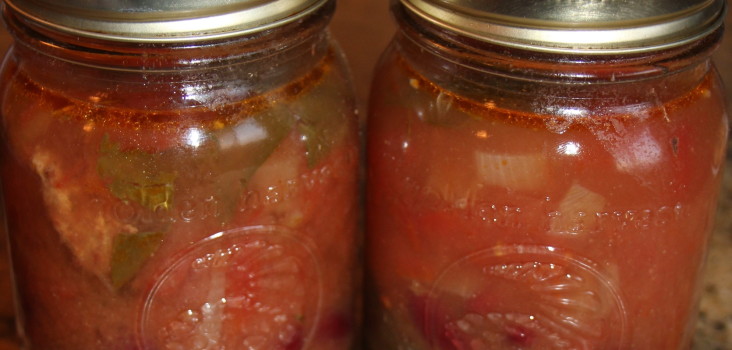 While I *thought* the weather was perking up we are suddenly in the midst of a flash snowstorm. As if Mother Nature hasn't given us enough snow this year? She surprises us with just one more!
With all this cooler weather I decided to make my favourite meal – soup. I love how hearty, warm and feel good soup is and wanted to share this simple recipe with you. And when I say simple you can't get any easier than this! Plus the slow cooker gets to do the majority of the work, a win win right?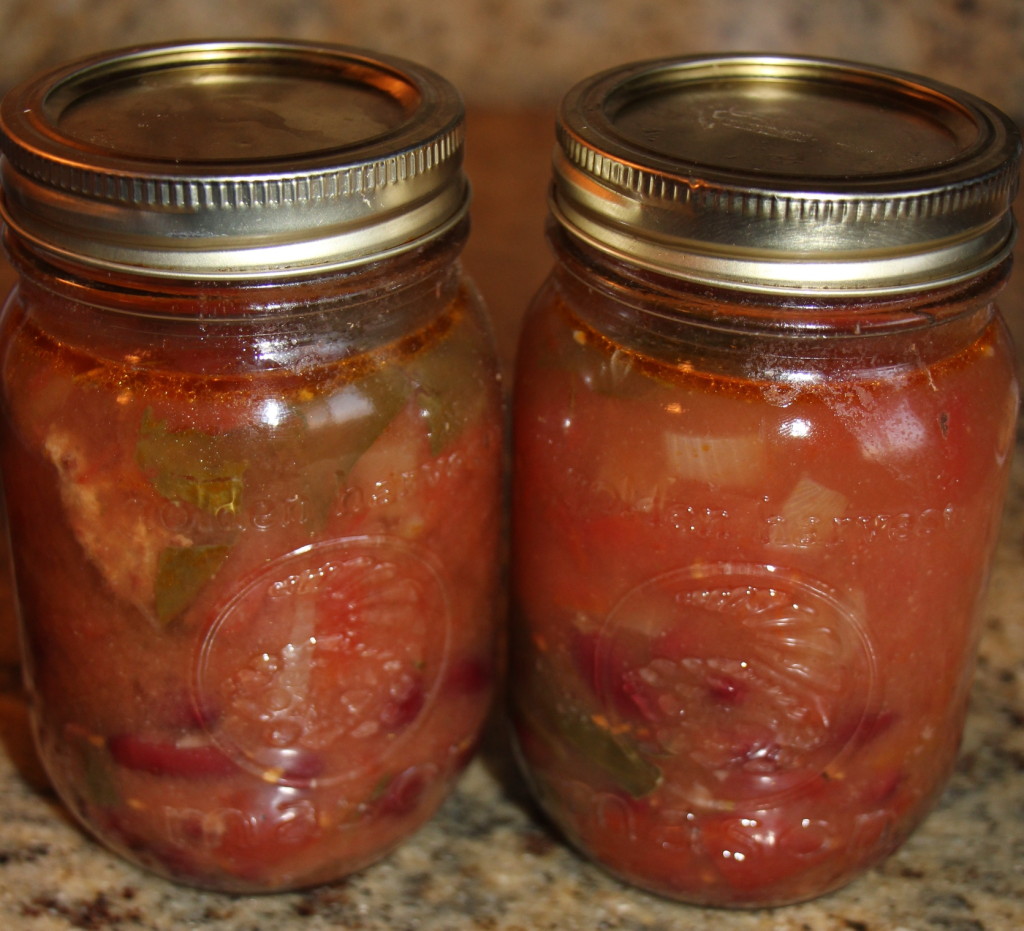 This super simple soup recipe can be thrown in the slow cooker and is ready to eat in four to six hours. It uses up leftover sausages as well as any vegetables you have sitting in your fridge, you can add more vegetables in to suit your preference.
Ingredients
can of diced tomatoes
carton of chicken broth
can of kidney beans (washed)
one cup of spinach
one medium onion
two precooked sausages cut up into 1/2 inch slices
one tbsp each of garlic powder, black pepper and rosemary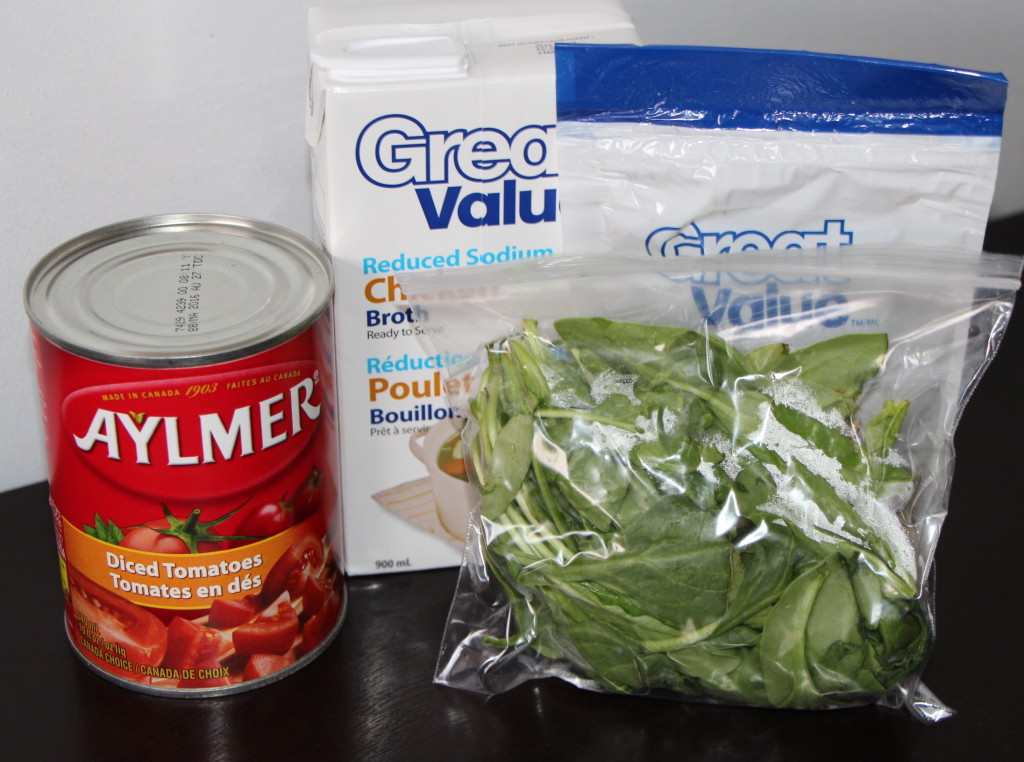 Directions
Empty the carton of chicken broth, diced tomatoes and washed kidney beans into the slow cooker.
Add in onions (cut to desired size), spinach and pre-cut sausages. Mix together.
Add your spices: garlic powder, rosemary and black pepper and stir again.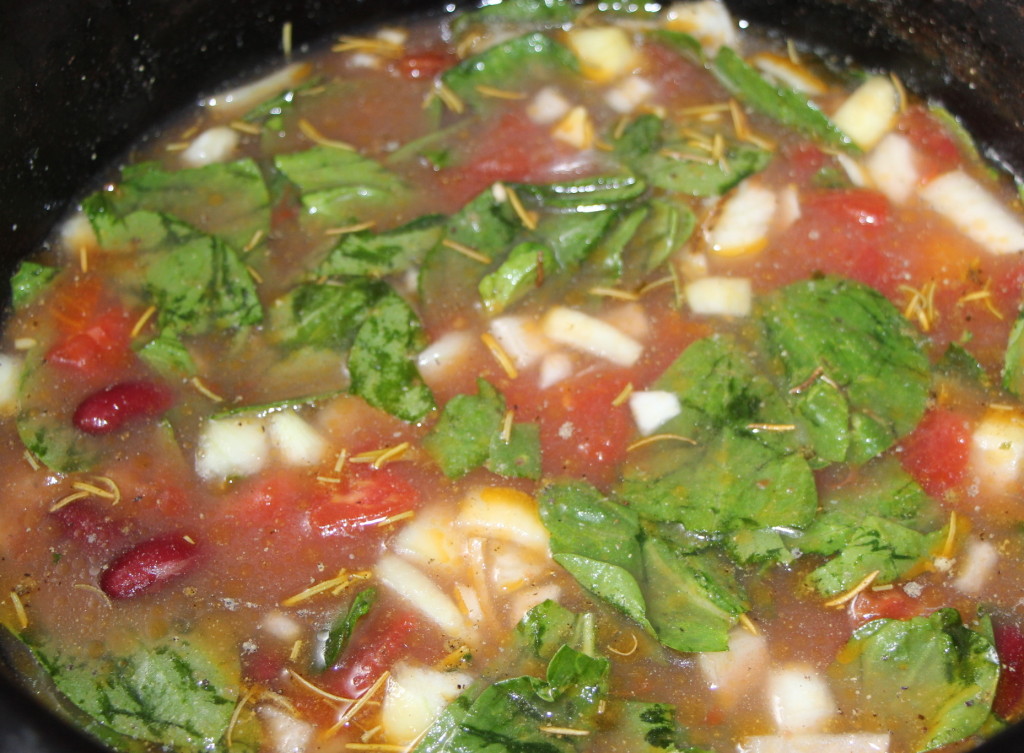 Set your slow cooker to cook on high for four to six hours. Watch the soup as it nears the five-hour mark. If it looks fully cooked and the onions are soft, turn it off.
You can store the leftovers in the fridge for up to three days or freeze unused portions.
What is your favourite soup to make in the slow cooker?