Handprint Tulips Canvas #DIY #Crafts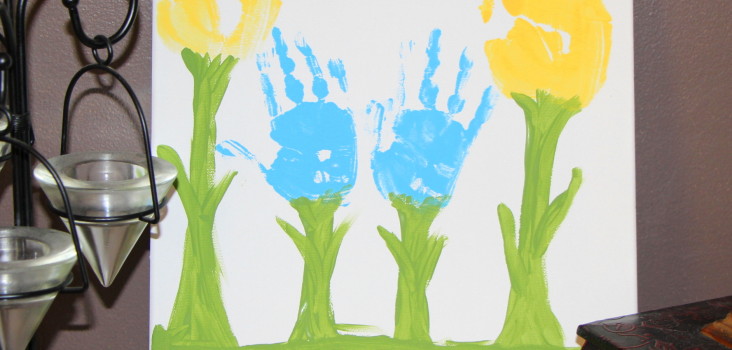 Easter is just around the corner and this is a perfect time to get your children ready by creating crafts and decorations to place around your home.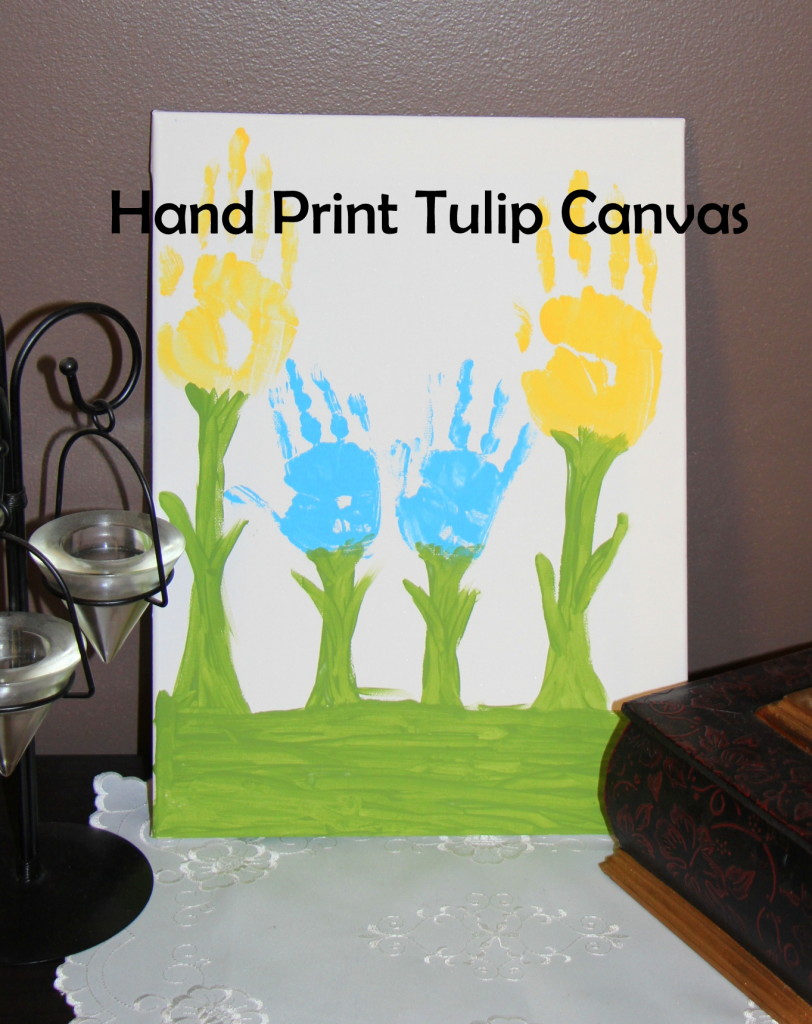 I stumbled upon this idea while on Pinterest (my favourite place to spend some time online!). I thought this would be the perfect craft to do with my children and it leaves a lasting memory of this time period to treasure later on.
For this project you will need:
large white canvas
yellow, blue and green paint
paint brushes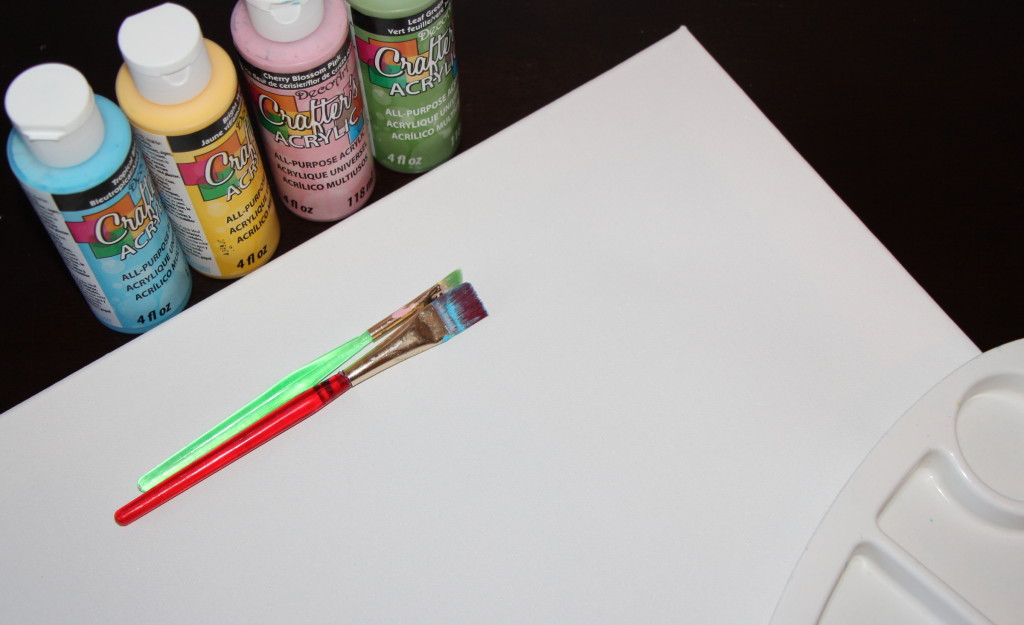 Directions:
Set up a clean area and lay your canvas on the table. Put out your paint and paint brushes. With a pencil roughly plan out where you would like to place your tulips.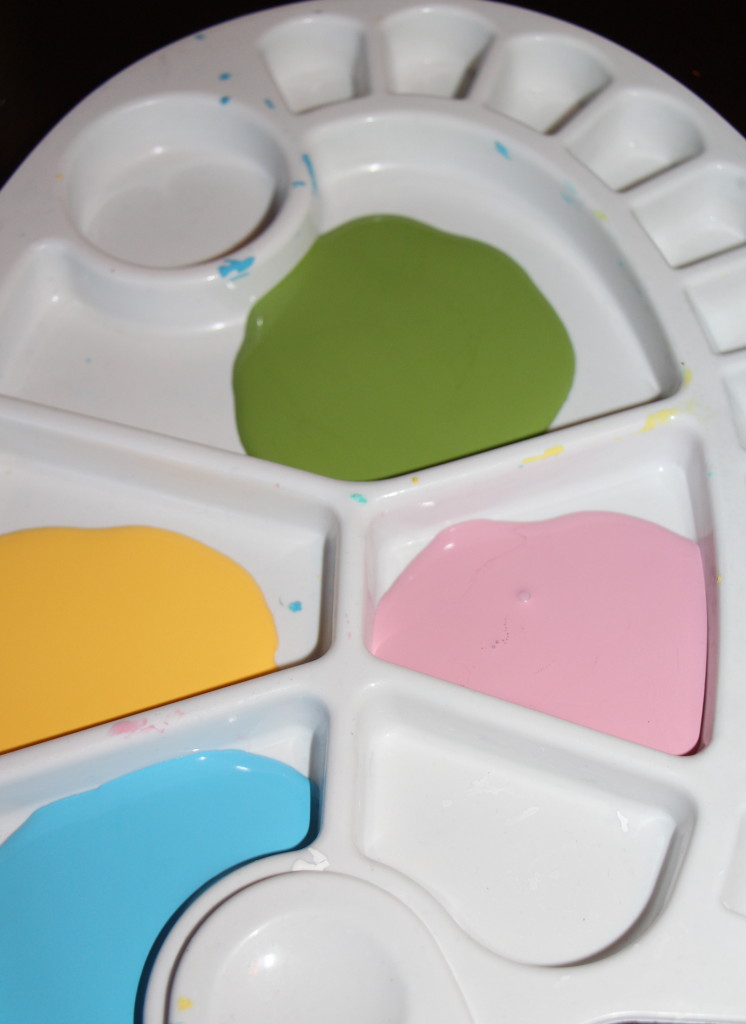 Take your child's hand and generously coat it with the desired paint.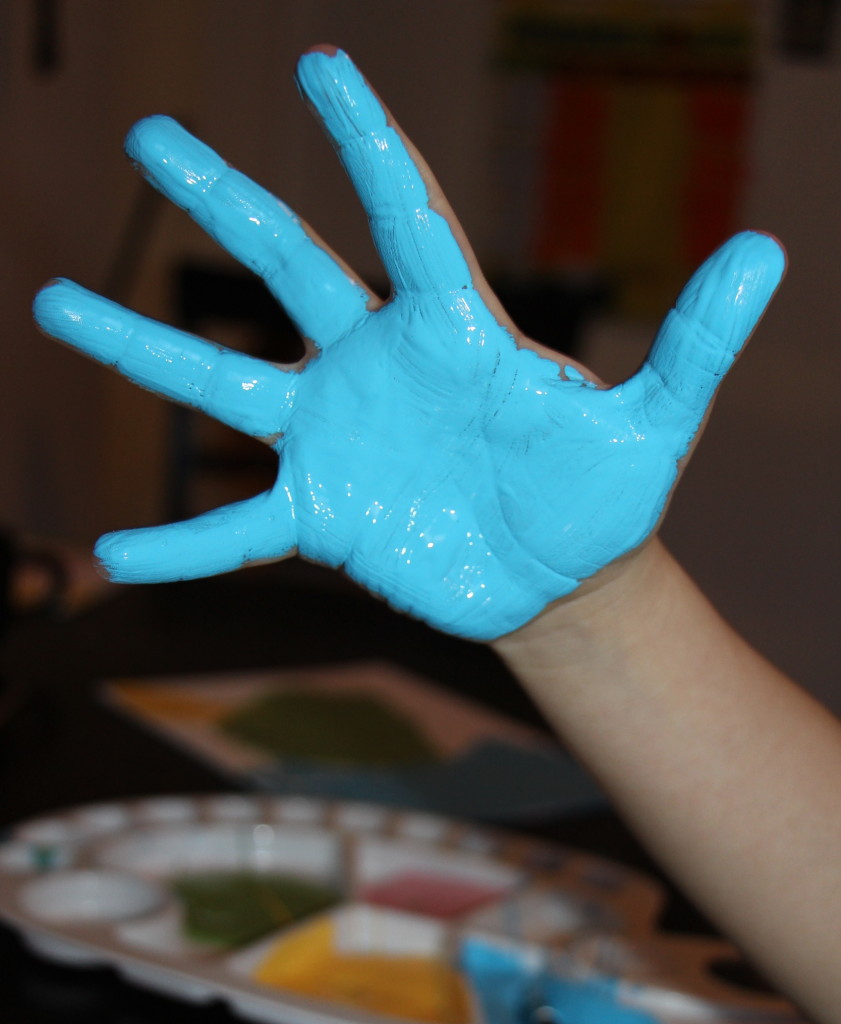 Place your child's hand on the canvas in the area you had set for the bloom of the tulip. You can alternate hands and paint colour to create a garden of tulips. In our case we alternated older/younger child's hand. Wash up nicely!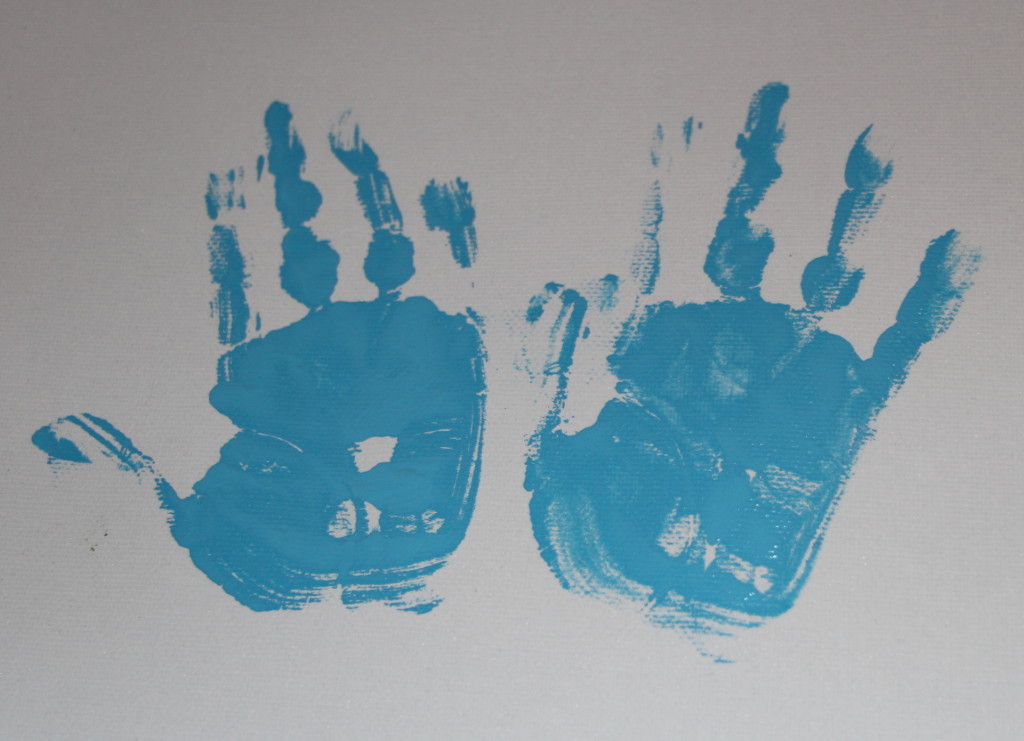 Using the green paint, draw on a stem on each of the tulips.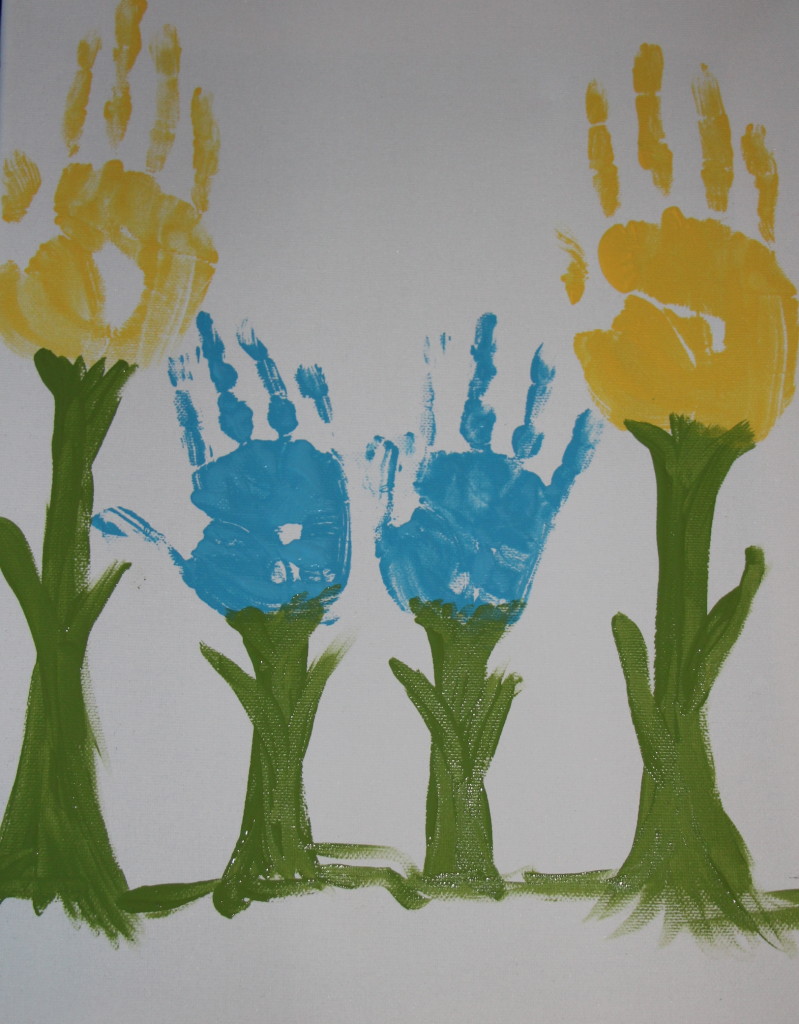 You can create a garden bed or grass bed at the bottom of the canvas.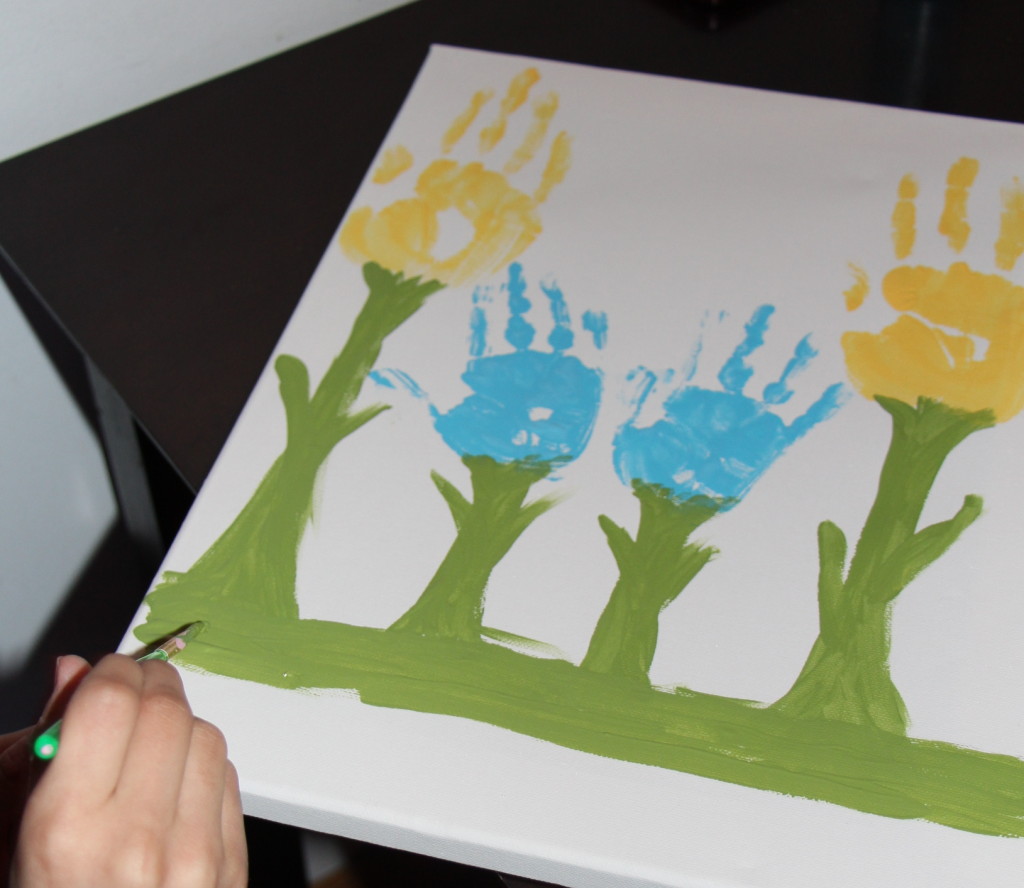 Allow your painting to dry. Once your painting is dry you can place the tulip canvas in a prominent place in your home. For us this was in our livingroom so that everyone could see their hands when they come to visit us.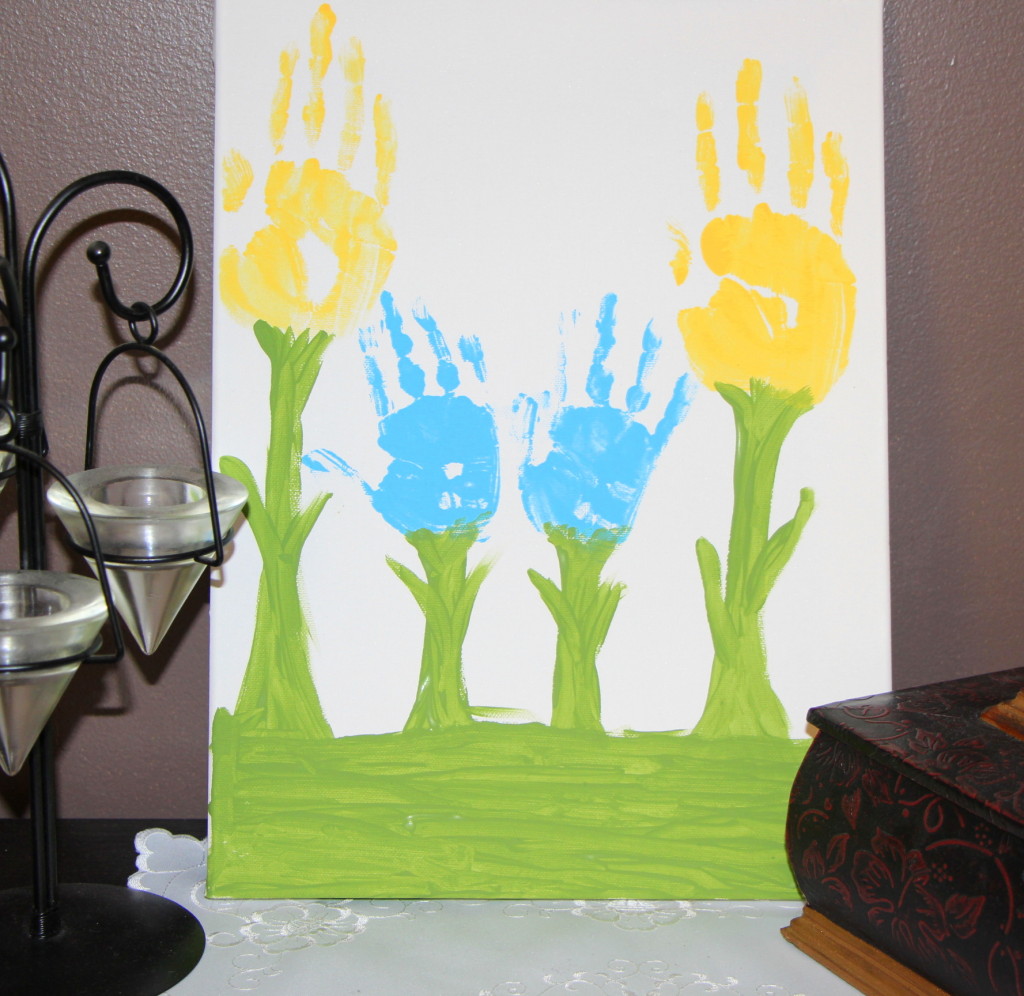 This would also make a great gift for the Grandparents this Easter season!
What crafts have you started this season?