Beat the Holiday Shopping Madness with RBC Avion Holiday Boutique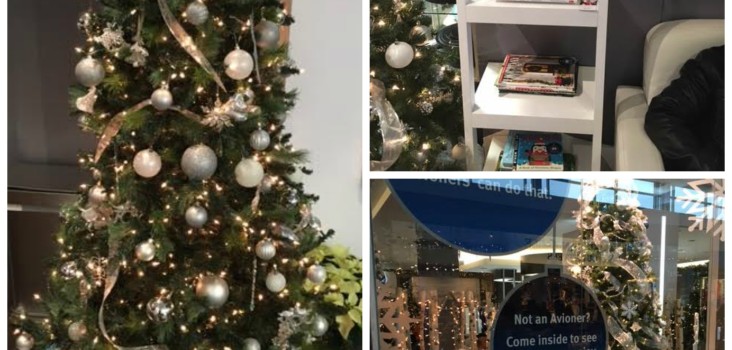 I love the holiday season! The shopping, finding the perfect gift, the baking and all the added in family time. The draw back at this time of the year is that everyone is also in the mood to shop!. This results in long waits for parking spots at malls, long line ups in stores, nowhere to sit, long lines to pick up a drink and having to drag around your purchases and heavy jackets. This all works together to dampen the merry spirit you may have left your home in (especially if you have children in tow!).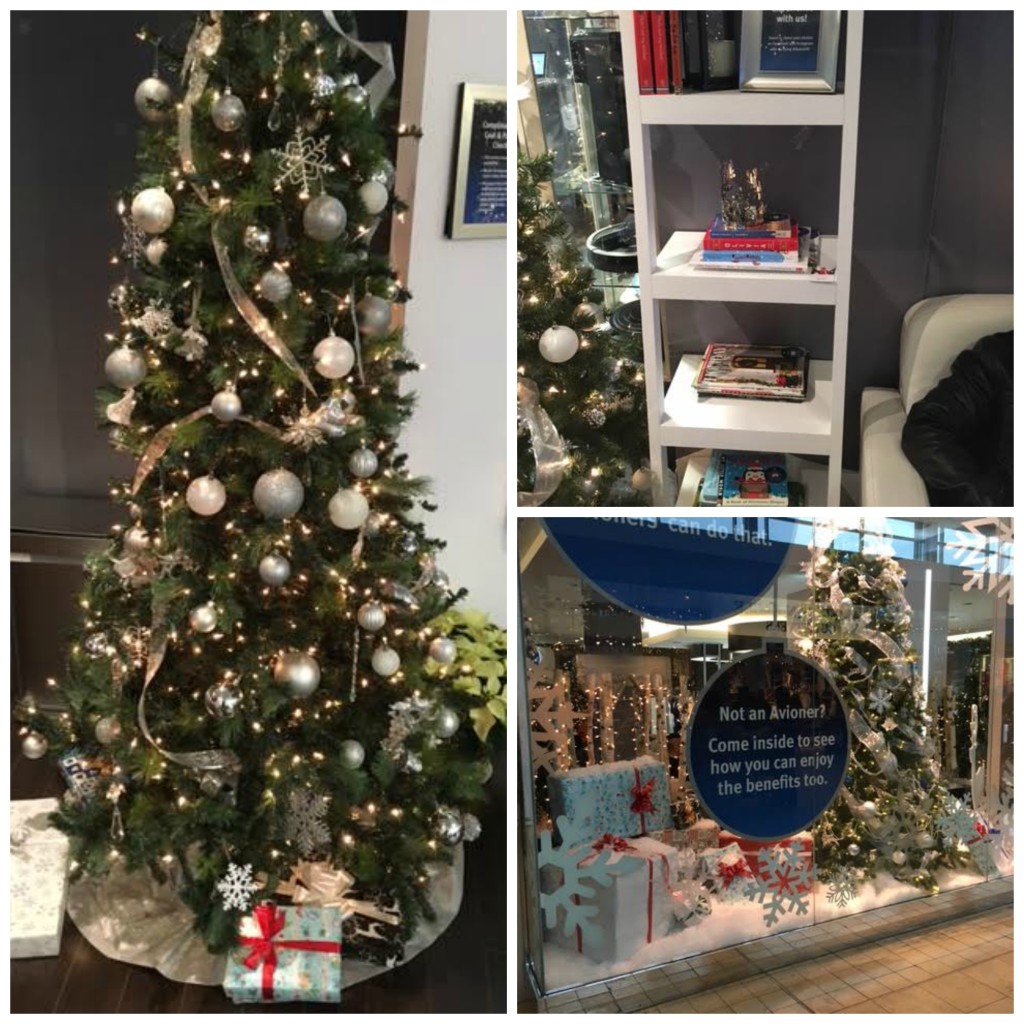 RBC understands how this can ruin your holiday shopping expierence and came up with a pretty unique way to combat the holiday rush to benefit their Avion customers: The Avion Holiday Boutique at Yorkdale Shopping Centre!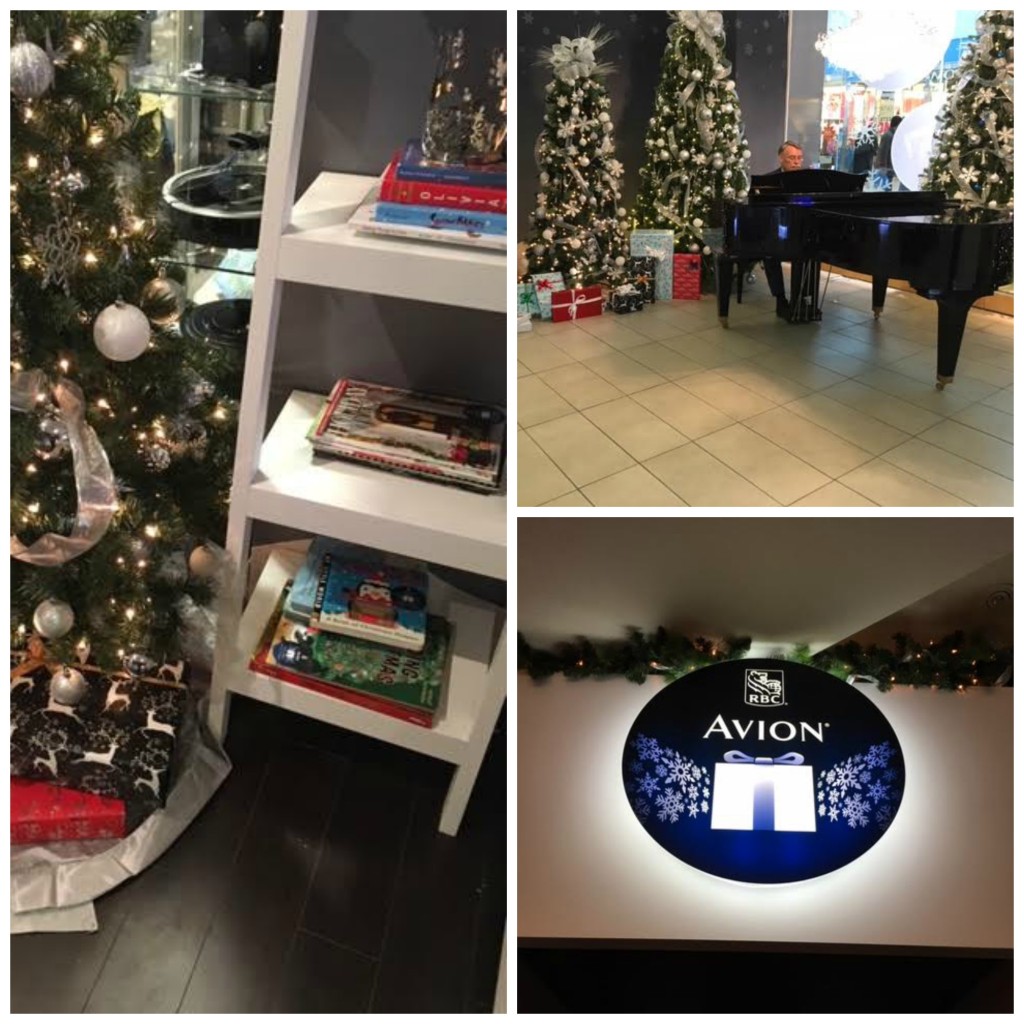 The Avion Holiday Boutique experience starts with valet parking. Avion customers need to head to the South side of the mall and are directed to a drop off area. Avion Holiday Boutique staff are there to help you out of the car, take your keys and give you a slip that matches the slip they keep on your keys. They then park your car for you. There is no searching for a parking spot, no circling the parking lot, no long walks! Valet service was something I wasn't sure I would even like but I was amazed at how much this simple service made our shopping trip! As a little tip, if you call the number on the slip of paper they give you fifteen minutes before you want to leave they can have your car ready for you on your way out! Or you can do what we did and just wait under the outdoor heaters and it only took an additional five minutes for them to bring our car around.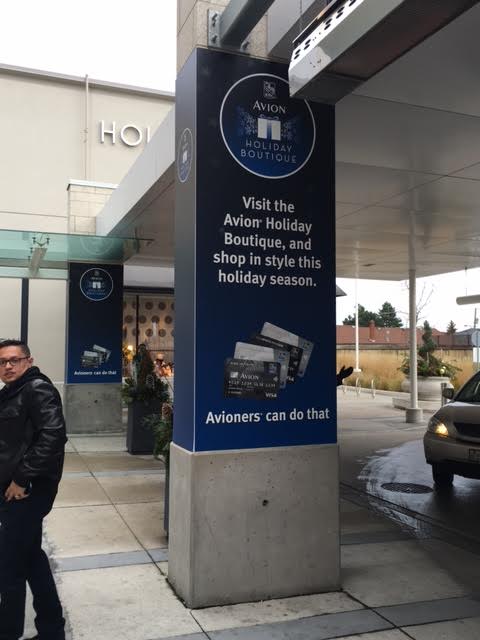 After you drop off your car, you can quickly head over to the Avion Holiday Boutique to drop off your jackets and if you are thirsty you can grab a drink at their cafe that is located in the centre of the boutique. The decor and music inside the Avion Holiday Boutique will have you in the mood to get your holiday shopping done! Christmas trees, holiday rewards, winter decorations and a musician playing on a piano compliments the boutique holiday experience.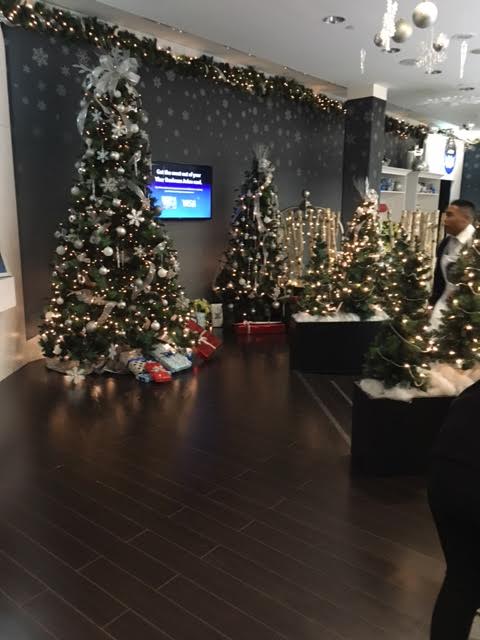 The complete list of Avion Holiday Boutique services at Yorkdale Shopping Centre include:
valet parking
coat and parcel check
VIP lounge (with WiFi) and cafe
concierge services
gift wrapping services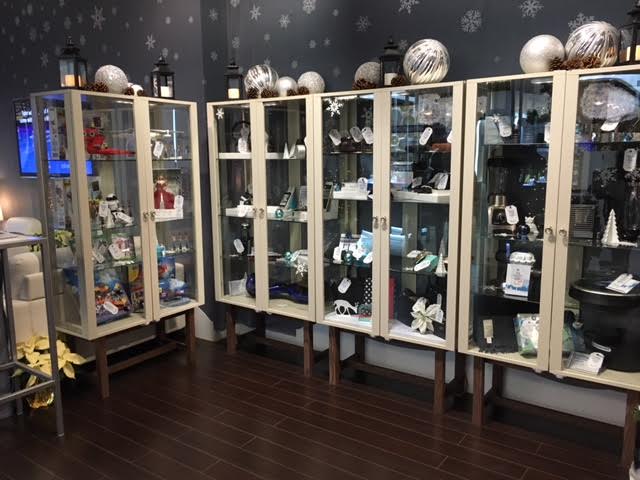 The overall Avion experience helped make our Saturday afternoon shopping an incredible experience. I never felt rushed, frustrated or wanted to leave early which usually happens when I feel overwhelmed while holiday shopping. I was relaxed and was able to focus on finding the perfect gift for my family members which at the end of the day is the most important part.
Additional Avion Holiday Experiences will also be open in Halifax at the Halifax Shopping Centre and in Ottawa at the St. Laurent Centre. An Avion Holiday Boutique will also be open in Burnaby, B.C. at the Metropolis.
Make sure to follow RBC on Facebook and Twitter to keep up to date with new information, special holiday information and more!
Disclosure: I am part of the RBC® Avion Holiday Boutique Influencer Campaign and I receive special perks as part of my affiliation with this group. The opinions on this blog are my own.