Visit the amazing world of dinosaurs in the Utterly Amazing Dinosaur from DK Canada!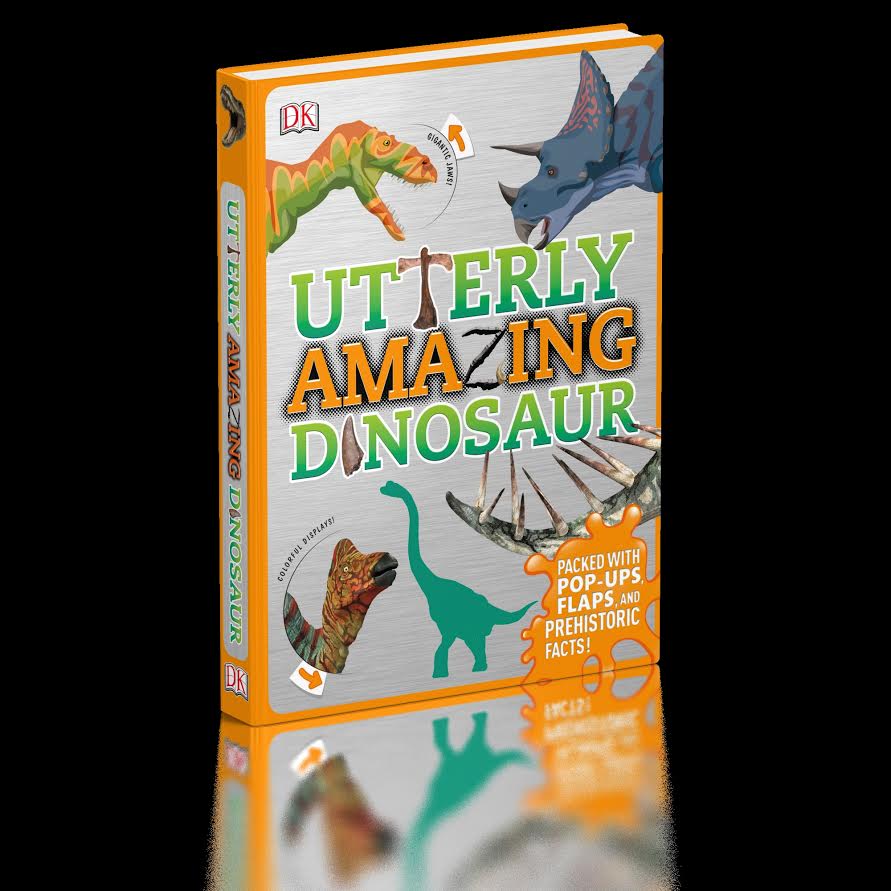 About Utterly Amazing Dinosaur
Packed with pop-ups, flaps, games, activities, and mind-blowing facts, Utterly Amazing Dinosaur explores the prehistoric world of dinosaurs, from the mighty T. rex to the armored Stegosaurus. See the different stages of how fossils are formed, and study the skeletons of different dinosaurs, and get up close to a Velociraptor with a special pop-up.
Learn about the dinosaurs that swam in the sea, stomped on land, or flew in the sky. Find out what different dinosaurs ate, from herbivore to carnivore to omnivore. The colorful illustrations clearly show the different types of dinosaurs, and the pronunciation guide teaches readers how to say those tricky dinosaur names.
From the biggest predators to the discovery of fossils, Utterly Amazing Dinosaur takes children back to an awe-inspiring era of history using innovate paper tricks to create fun and stunning effects.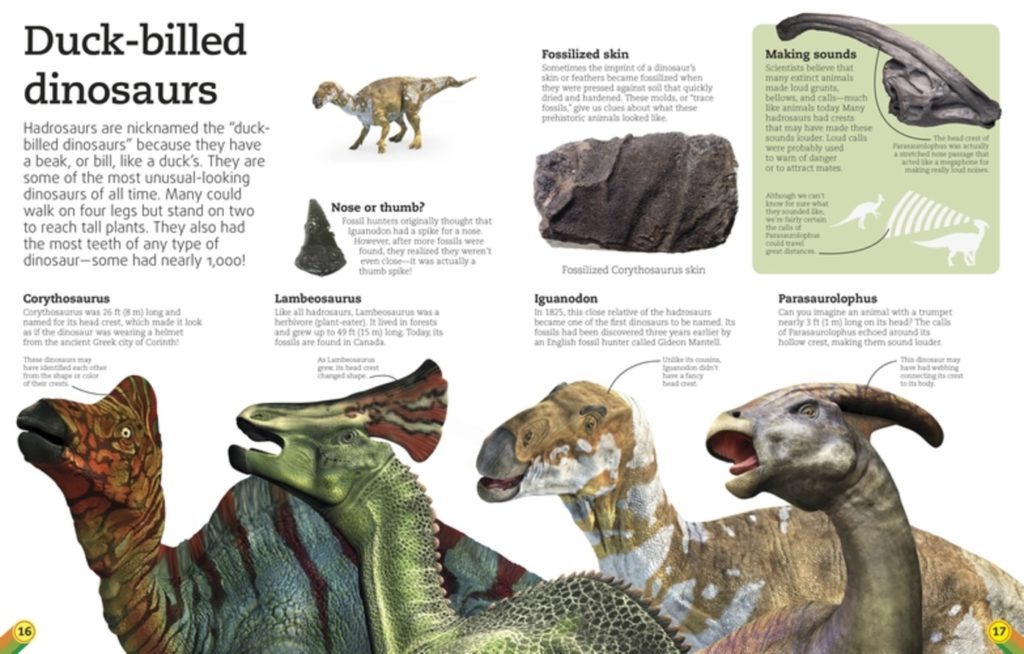 Our Thoughts
Dinosaurs have a way of fascinating children and adults alike. They are majestic and beautiful in their own special way. They are powerful and fierce and yet gentle and kind. Movies have sparked the imagination of little ones and it is in books that they find the real good information that makes them want more. Utterly Amazing Dinosaur is an excellent book for children that not only provides information but fascinates and fosters a love of learning of these powerful creatures.
The book is large (roughly letter page sized) with a hard cover and the pages inside are also made up of a stiffer material (so much better for rougher little hands who get excited easily). The book is full of pop ups and flaps that your child can explore – my personal favourite pop up was the long necks (not just because they are my favourite dinosaur!). The hard material of the book helps to ensure the pop ups and flaps wont tear the first few times your little one plays with them because lets face it, kids get far to excite to open flaps and use a stronger force then necessary. The dinosaur facts were age appropriate but still gave enough information to keep us adults interested and it felt natural reading it aloud to our child and easy to make dramatic or silly to help engage our son in the book more. The illustrations are bright and bold that helps to draws you into the story.
Utterly Amazing Dinosaur will be a perfect addition under the Christmas tree this year. I am a firm believer of giving gifts that inspire and educate – Utterly Amazing Dinosaur does this and more. This book will definitely be a hit among the Dinosaur fans in your home. You can purchase a copy of this book here.
Rating: 5/5
Disclosure: I received a copy of this book in order to facilitate this review, all opinions expressed are my own.