Our Dad's have been there every step of the way from pregnancy through childhood. From late night food deliveries to Mom when she had crazy cravings to driving colicky infants around the block to soothe them. Dads build our confidence up and love us in a way that only they can.
On Father's Day we get to show them just how special they are (even if we should be celebrating this every day of the year!) but this one day allows us to push aside our crazy lives and focus on the special bond between Dad and child. Raincoast Books has selected their top books that focuses on this special relationship and helps celebrate Dads. Here they are: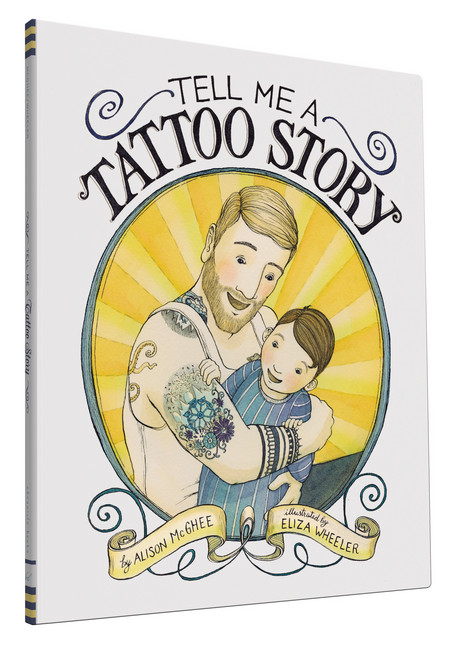 Tell Me A Tattoo Story
A bestselling author-illustrator duo join forces to create a modern father-son love story in Tell Me A Tattoo Story. The father tells his little son the story behind each of his tattoos, and together they go on a beautiful journey through family history. There's a tattoo from a favorite book his mother used to read him, one from something his father used to tell him, and one from the longest trip he ever took. And there is a little heart with numbers inside-which might be the best tattoo of them all. Tender pictures by New York Times bestselling illustrator Eliza Wheeler complement this lovely ode to all that's indelible-ink and love.
When I saw this book, I knew this one was for us. My husband has several tattoos that our boys are just amazed with. Tattoos tell a deeper meaning for the person who carries them, they tell of love, achievement, family and loss. We love talking about tattoos and tracing our husband's ones on his arms and back. He has one that represents his move to Canada and another for our eldest son. He has the design ready for our youngest one – he just needs to figure out where! I loved the simplicity, honesty and love that was shown in this book. It was a great read for all four of us to sit down and read together, while sparking a conversation about my husband's tattoos. I love how this book takes into consideration the new norm by talking about tattoos – tattoos aren't a bad thing or mean a bad person. More and more people have them now and they represent so much meaning behind them. It was a truly special book.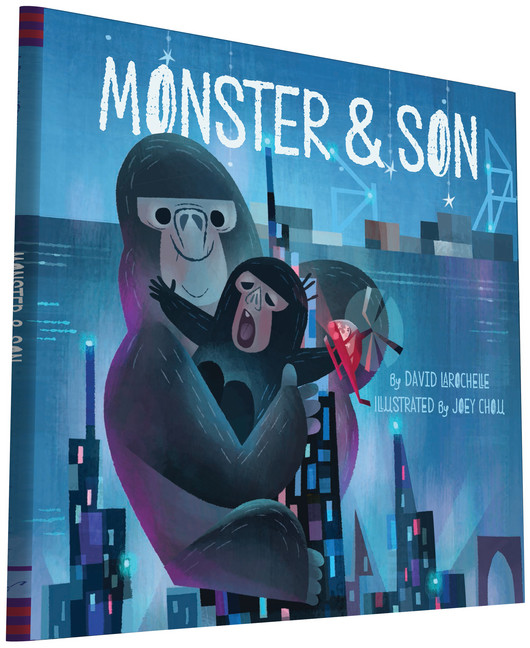 Monster & Son
In Monster & Son, romp along with parent and child yetis, werewolves, giant lizards, and more as they stir up some monster-sized fun! Readers big and small, young and old, wild and tame, will roar with laughter and take this book by the horns, teeth, and fur… discovering that monsters and humans aren't so different-especially in the ways they love each other.
A truly lovely book about the relationship between son and Father. It suited my boys perfectly! It was darkly coloured, with scary monsters (with smiling faces), a great rhythm which made reading aloud so much easier and the perfect story line. We followed Father and son as they played games, joked and bonded until Dad tucked little one into bed. It showcases the love between Father and son perfectly regardless of being human or monster! This will make the perfect bed time story.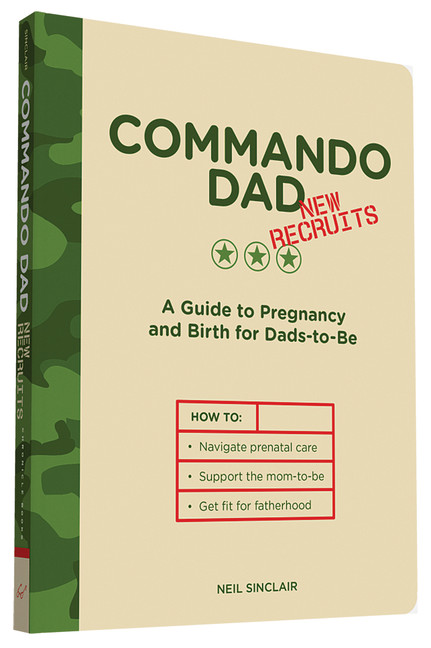 Commando Dad New Recruits
This essential guide to pregnancy offers everything the expecting father needs to know in the run-up to the birth, or deployment day." Packaged like an army training manual and written in guy-friendly, no-nonsense military speak, it presents month-by-month overviews of the baby's development, the lowdown on pregnancy symptoms, tips for supporting the mom-to-be, a guide to prenatal care, and what to expect during labor and beyond. With expert advice, easy-to-follow information, and commentary from other first-time fathers, it's the go-to reference for the dad-to-be who wants to prepare himself-mentally, physically, and emotionally-for the arrival of his new recruit."
Letters to My Dad
This book of twelve letters (ten prompted, two blank) makes it easy for children of many ages-from tween to adult-to show Dad how much they care. Once filled out, sealed, and postdated, the letters become handwritten time capsules to give to Dad for Father's Day, holidays, or milestone birthdays. When he breaks open the seals in the future, he will find a priceless keepsake.
This is a beautiful series of books that will honestly be treasured forever. My boys filled out the Letters to My Mom and it made my heart melt!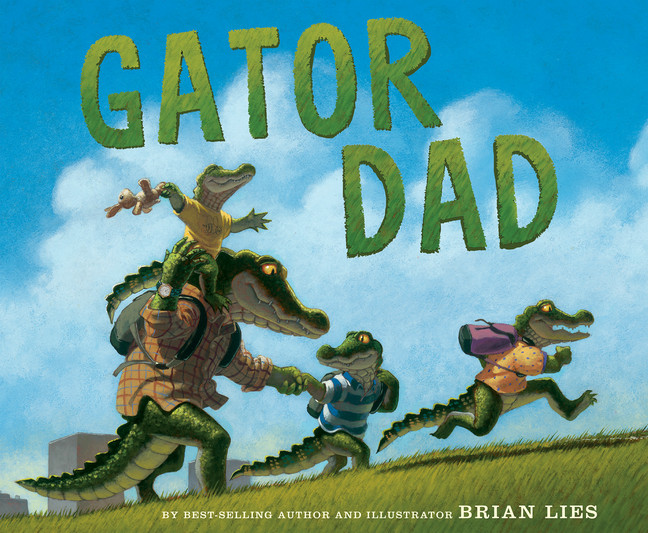 Gator Dad
From seemingly mundane tasks such as grocery shopping to more active pursuits like a romp at the park and fort-building, a loving and playful father alligator shows his gator kids that the simplest pleasures done together can make for an incredibly fun day in Gator Dad.
Presented by New York Times bestselling author Brian Lies ( Bats at the Beach ), this heartwarming story demonstrates a series of very special ways children can connect with their fathers and should appeal to parents and little readers everywhere.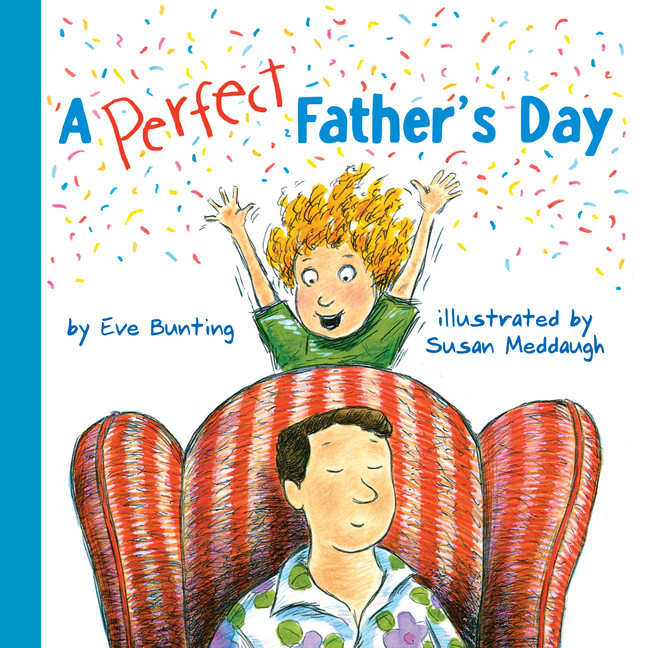 A Perfect Father's Day
An engaging family portrait and a winning tribute to 'Dad.'" – School Library Journal
Four-year-old Susie gives her dad her idea of the perfect Father's Day: A fast food restaurant for lunch, feeding birds at the park, a ride on the carousel, the swings . . . they even top their day off with balloons! Eve Bunting's tongue-in-cheek story is sure to resonate with the loving, exhausted parents of charming preschoolers. Susan Meddaugh contributes ample subtle humor to the reading experience in the details of her illustrations. This sweet treat of a book, in a new paper-over-board gift edition with foil cover accents, is the perfect story for dads and kids to share on a perfect Father's Day.
Raincoast Books now wants you to win four of your choice of the above titles to give to the special Dad in your life. Enter now via the Rafflecopter form below – good luck!
Disclosure: I received Monster & Son and Tell Me A Tattoo Story in order to facilitate this review. All opinions expressed are my own.