Make Parenting Simple Again with These Top Picks from Raincoast Books

When we first find out we are pregnant, we know that we just want to succeed in parenting and raise the healthiest and happiest child. We want to get all the safety, health and nursery right. We want to stimulate our babies mind while encouraging growth. So we probably read many parenting books, websites and blogs all in the hopes of learning how to succeed in parenting.
While these books are great (and honestly you really should read them), they miss out on some important aspects of parenting: letting your child play, imagine, create and how to just sit back and have fun. Too often we want to break up play we feel is dangerous (I know I has this habit!) even when it was something we did as a child ourselves. Sometimes we may be holding our child back by not allowing them that same freedom we had as children. These incredibly helpful parenting titles explain why.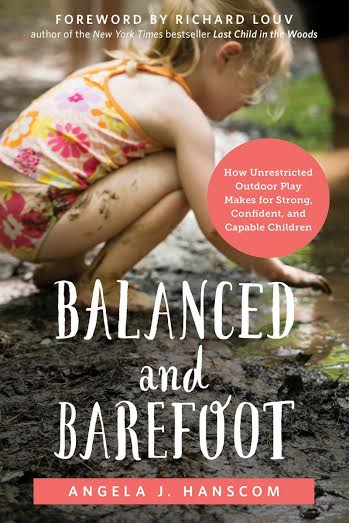 Balanced and Barefoot
In this important book, a pediatric occupational therapist and founder of TimberNook
shows how outdoor play and unstructured freedom of movement are vital for children's
cognitive development and growth, and offers tons of fun, engaging ways to help ensure
that kids grow into healthy, balanced, and resilient adults.
Today's kids have adopted sedentary lifestyles filled with television, video games, and computer screens. But more and more, studies show that children need rough and tumble" outdoor play in order to develop their sensory, motor, and executive functions. Disturbingly, a lack of movement has been shown to lead to a number of health and cognitive difficulties, such as attention deficit/hyperactivity disorder (ADHD), emotion regulation and sensory processing issues, and aggressiveness at school recess break. So, how can you ensure your child is fully engaging their body, mind, and all of their senses?
Using the same philosophy that lies at the heart of her popular TimberNook program-that nature is the ultimate sensory experience, and that psychological and physical health improves for children when they spend time outside on a regular basis-author Angela Hanscom offers several strategies to help your child thrive, even if you live in an urban environment.
I fell in love with this book, literally could not put it down as the facts and strategies were fascinating. She looks at important statistics like how our children are weaker physically than children in the 80s and more to help us figure out where we need to change our parenting style. While some of the statistics are shocking, I am sure once you read them you will be able to see the truth in them. You may recognize other children or even your own (the child that does not like to touch grass or certain textured food). She uses examples of her own children, her own parenting experiences and practice experiences to guide us. She speaks in an open way that you feel as though it is a conversation with her and she truly gets your struggles. I found myself nodding a lot at times and I am sure my husband and kids thought I was a tad bit strange!
She even had me examining my own parenting and stopping me from interrupting disputes, organizing play for my kids and stopping play that I deemed unsafe (not to the extreme level but rock jumping and tree climbing should be okay for kids). I looked at my kids and for the first time I understood why they were happiest outside and why they get angry and have outbursts after too much screen time. It just clicked. Since then, we have spent more time outside on the field, in the front yard and just letting them choose what they want to do. I have held myself back more instead of trying to organize activities and instead encourage them to use their own minds to create games.
This is an excellent book for parents to be, parents of toddlers and young children who may be struggling. She gives helpful ideas, explanations that you can truly understand and real world advice.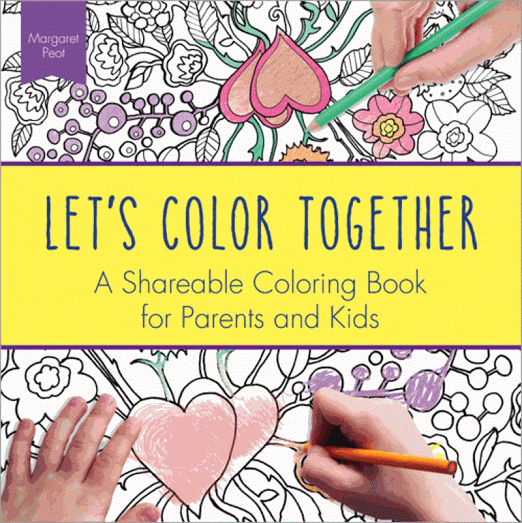 Let's Color Together
Scribble your way to fun with your kids through face-to-face colouring in Let's Color Together!
Colouring books are all the rage with everyone from preschoolers to grandparents, so why not share the joy of coloring with those you love the most? Featuring beautiful spreads specifically designed for two people to color at once and enjoy at once, Let's Color Together is the perfect opportunity to sit down, connect, and share some fun with your kids.
Who doesn't love a good colouring book? It's even more fun when you get to enjoy it with your child (or in our case they didn't even wait for me and started colouring before I could join them!). The designs ranged in difficultly and size of the lines/spacing so that this book could be appreciated by a wide age range of children and adults. It is the perfect unwinding tool from a long day at work and at school and an even better way of spending some quiet time with your child.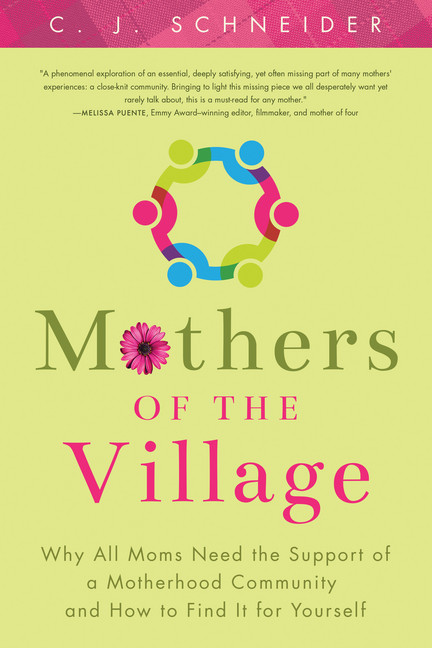 Mothers of the Village
So many mothers feel like something is out of joint, something is missing – and maybe the truth is that we're all just missing each other.
C. J. Schneider found herself in the middle of a perfect storm after giving birth to her third child and moving to a new neighborhood. Conditions for misery and postpartum depression were ideal: she was isolated, lonely, and exhausted with three young children at home. As she started talking with other mothers, she realized that she was not alone in her experience of feeling alone.
In her unique voice, Schneider intelligently and compassionately offers practical advice on how to create the essential community that mothers need. Given the many examples of communal mothering from the past and around the world, as well as modern examples of communities in which mothers are thriving, the research is clear: since the beginning of womankind, mothering has been a communal effort.
Mothers of the Village affirms that as mothers connect with each other and learn to work with each other, despite the challenges, they may find a piece of themselves that they have felt missing all along.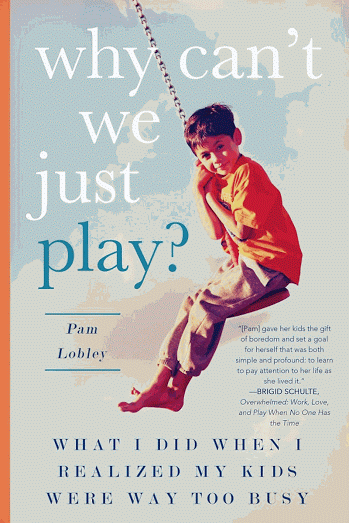 Why Can't We Just Play?
Facing summer with her two boys, ages ten and seven, Pam Lobley was sifting through sign ups for swim team, rec camp, night camp, scout camp, and enrichment classes. Overwhelmed at the choices, she asked her sons what they wanted to do during summer: Soccer? Zoo School? Little Prodigy's Art Club?"
"Why can't we just play?" they asked.
A summer with no scheduled activities at all . . . The thought was tempting, but was it possible? It would be like something out of the 1950s. Could they really have a summer like that?
Juggling the expectations of her husband ("Are you going to wear garters?"), her son, Sam ("I'm bored!"), and her son, Jack ("Can I just stay in my pajamas?"), Pam sets out to give her kids an old-fashioned summer. During the shapeless days, she studies up on the myths and realities of the 1950s. With her trademark wit and candor, she reveals what we can learn from those long-ago families, why raising kids has changed so drastically, and most importantly, how to stop time once in a while and just play in Why Can't We Just Play.
Parenting your child shouldn't be a rigid schedule of to-do lists, sports events and music. Sometimes we all just need to sit back, be in the mood and play. Now you can enter to win a copy of Let's Color Together and one of the above mentioned titles. Enter via the rafflecopter form below. Good luck!
Disclosure: I received Let's Color Together and Barefoot and Balanced in order to facilitate this review. All opinions expressed are my own.