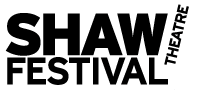 "If you don't know where you are going any road can take you there"   – Lewis Carroll, Alice in Wonderland
Get ready for an imaginative, mind blowing and visually stunning performance in Alice in Wonderland at the Shaw Festival.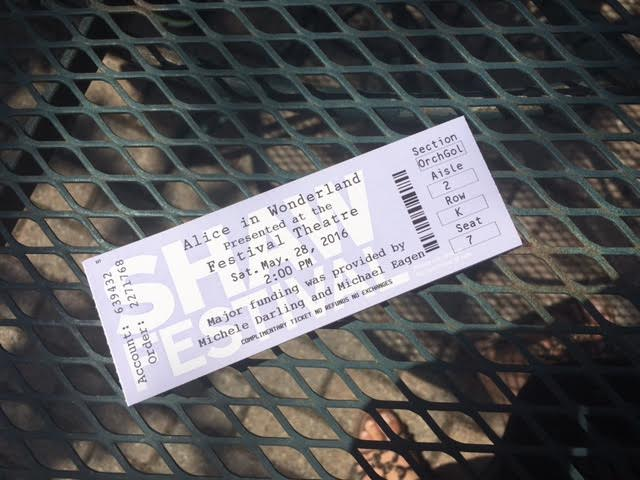 Many of us grew up with the tale of Alice in Wonderland (or maybe even the Disney production of the book) so we all know how on a beautiful summer day in 1862, a ten year old Alice and her two sisters are told a story about a young girl, a white rabbit and a trip down a rabbit hole into a whole new world. But many of us have never seen the story come to life in person. The Shaw brings this difficult story to life in a unique and exciting new manner.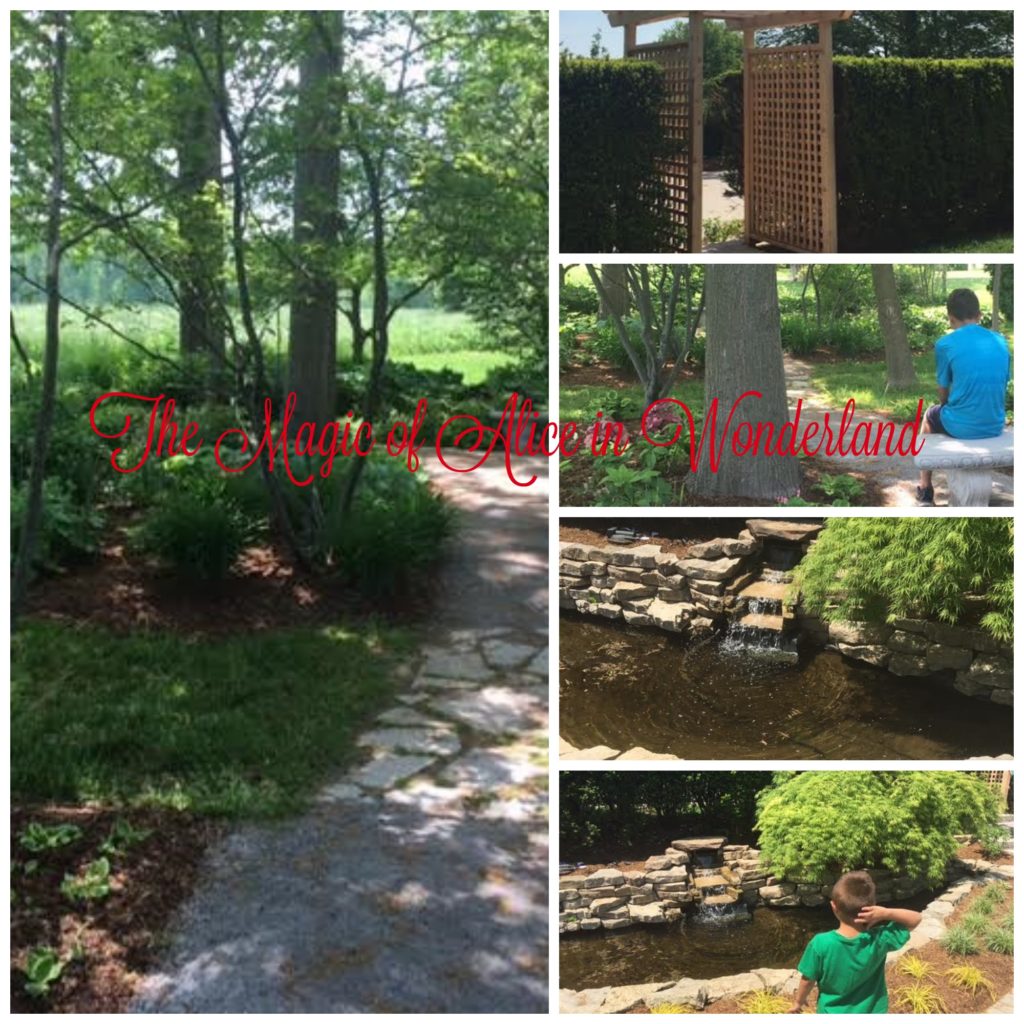 On an extremely hot summer day, we took a trip to the Shaw Festival in Niagara on the Lake. The sun was shining and the grounds were full of families, couples and individuals there on their own. The grounds around the Shaw Theatre are spectacular and it is worth it to arrive earlier and explore outside or even have a seat on their patio with a cool drink. My boys found their own special little spot which became our own little magical spot. We spent some time out there relaxing in the shade talking about the show we were about to see and just spending some time to unwind.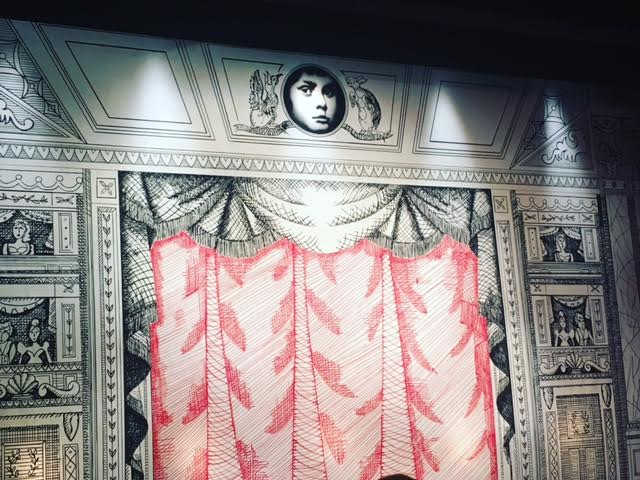 When we took our seats, we could not wait  for the show to begin. The elaborate and detailed backdrop with Alice staring at you, gets you right in the mood for the show to start. As a complete side note, there were so many young girls dressed up like Alice – such a sweet sight! Be prepared – there is a good mix of children and adults a like in the theatre but they never distract the performance at all.
The story comes to life in song, incredible visual displays and humour. Alice in Wonderland is not an easy show to bring to life on stage but Peter Hinton brings it to life in a unique and jaw dropping way. They were able to shrink Alice, make her grow to astounding heights, capture her tears that threatened to drown everyone and even the mysterious Cheshire Cat who would pop in and out of scenes. How they managed to do this was incredible, it takes your breath away watching the scenes unfold.
The costumes matched the flair and extravagance that is Alice in Wonderland. Their characters bring these costumes to life, my favourite had to be the Queen of Hearts and her army of cards. Her army of cards were hilarious as they tried their best to please her and she cracked me up with her lines. We still at home tease each other with "Off with their head!" whenever someone is being naughty. Tara Rosling is a wonderful Alice with her charming personality and child like wonder. She ties the whole play together.
Alice in Wonderland is truly a special performance full of wonder, imagination, creativity and a uniqueness that is special to the Shaw Festival. The stage brings this wonderful story to life in a way that draws you into the play and captures your complete attention, leaving you wondering how did they just do that?! Alice in Wonderland at the Shaw Festival is truly a play that will spark the imagination from the youngest member of the house to the eldest and is a definite must see this season. The play is running at the Shaw Theatre until October 16th, 2016, so make sure you pick up your tickets and head to Niagara on the Lake to get in on this spectacular performance.
If you want to see how Alice in Wonderland came to life on stage, check out this awesome video:
"Imagination is the only weapon in the war against reality" – Lewis Carroll
Disclosure: I received tickets in order to facilitate this review. All opinions expressed are my own.