Challenging Myself with the 2016 Ford Flex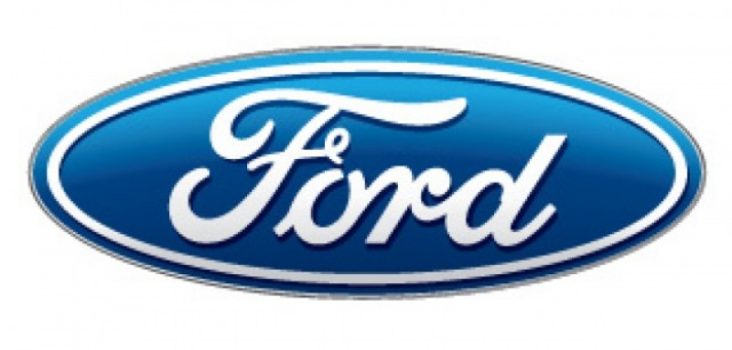 Three years ago marked an extremely difficult time in my life. I was in my first (and only – knock on wood) car accident. It was a cold and icy day and my car spun out on the on ramp to the highway. My car was a total write off, I had a concussion but even worse my confidence was shattered. I was scared of driving and felt too exposed in the larger cars that I used to love, like my husband's Explorer.
My husband took me to Ford to let me sit in different cars to see if this could help me overcome my fear (God bless him he was a saint that day with his patience and the man who was helping us). I sat in a Focus and I fell in love. I felt safe again, as if the car was keeping me close and protecting me. This was exactly what I needed at that time to build my confidence in my driving skills, the highways and winter driving.
My only fault? I never pushed myself again to get out of this comfort zone. I would cry when my husband would try to encourage me to drive his Explorer (and when I mean cry, I mean huge donkey tears!). I was scared that I wouldn't see other cars, I was scared that I couldn't see far enough in front of me to stop in time and I felt too exposed. I knew this was irrational but I could not get over this fear, isn't it funny how we let our emotions take over our mind?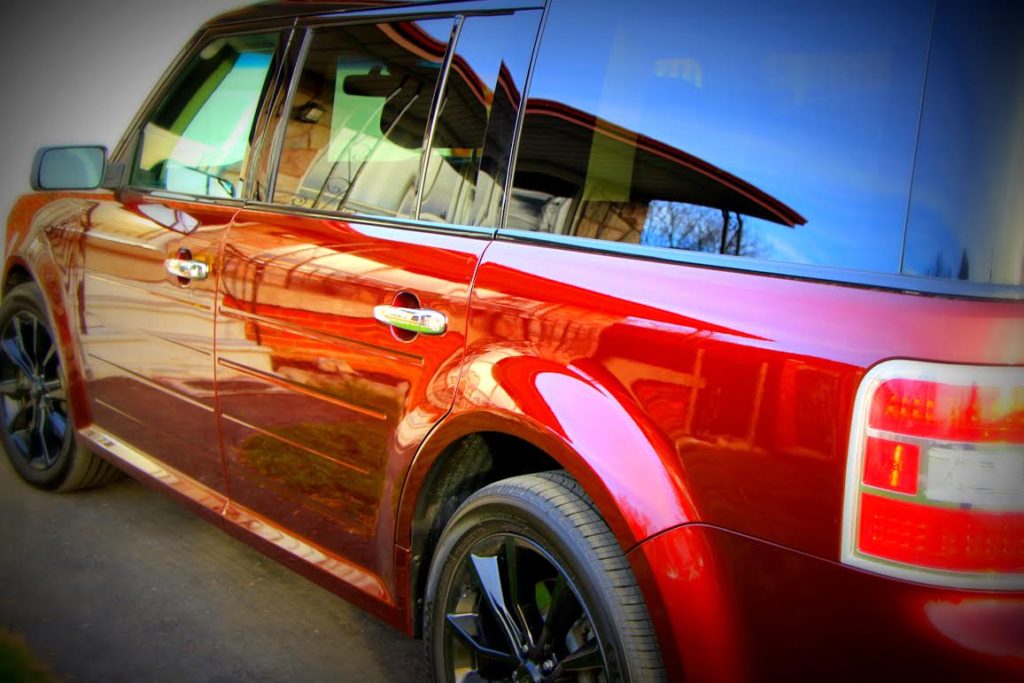 This last week, I challenged myself out of my comfort zone when we picked up a 2016 Ford Flex to drive to the BConnected Conference in Ottawa. My husband was beyond excited to hear this would be the car we were driving as when we were picking my replacement car he had really wanted to go with the Flex (he loved the space). I was anxious with the size of it as it is quite bigger than my Focus but I was curious and really wanted to challenge myself out of my comfort zone.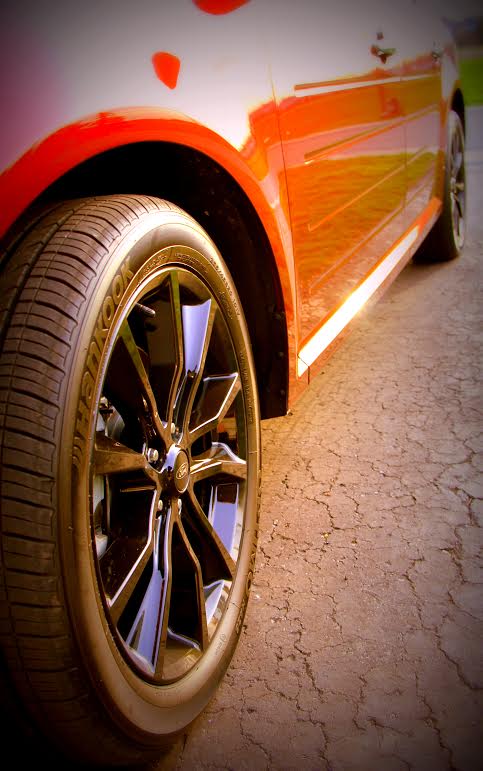 The Ford Flex itself is a beauty of a car with clean, straight lines and lots of interior space that gives the whole family a sense of comfort and relaxation, especially on long trips. This was our first trip that there was not one complaint that their legs were sore, kicking each other or fighting over space for their toys. My back truly treasured those heated seats the whole way back. But the Flex is so much more than a beautiful, spacious car. It makes you a confident driver with the many added safety features.
So what made me so comfortable with the Ford Flex? These were the safety features that I fell in love with:
Side mirror blind spot warning lights that light up when a car is in your blind spot. This is especially useful on the highways (especially the 401 in Toronto!) as people can quickly come up into your blind spot sometimes undetected. This is one of my biggest fears in a large car that I won't see a smaller car in my blind spot, this takes all the guessing out of it.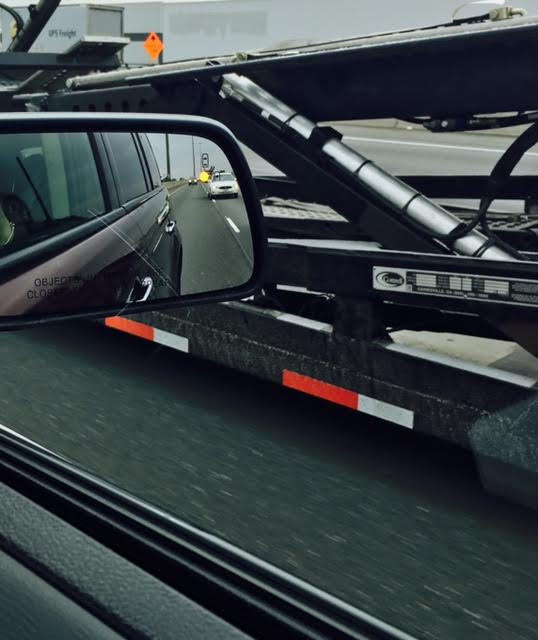 Collison warning with brake support where the car will alert you if it senses a potential collision with the car in front of you. A heads up display will light up on the windshield and if you don't react in time the brakes will pre-charge and start to slow you down. It also does this one cruise control, which is a pretty neat feature we tested on the drive back from Ottawa.
Active park assist is one of my favourite features on Ford vehicles. I am not the best at parallel parking and I am not afraid to admit it. The Active Park Assist takes the guess work out of it by steering the wheel and guiding you through applying pressure to the accelerator and brake pedals. The centre console also has a screen that shows you the rear camera with tracking lines that show you the car's trajectory if you continue on the current path as well as making a beeping noise when you get to close to an object/car/curb.
The large windows make a huge difference for lane changes, parking and just confidence in general, especially for someone like me who had a fear of driving larger cars. You can see all around you at any given time.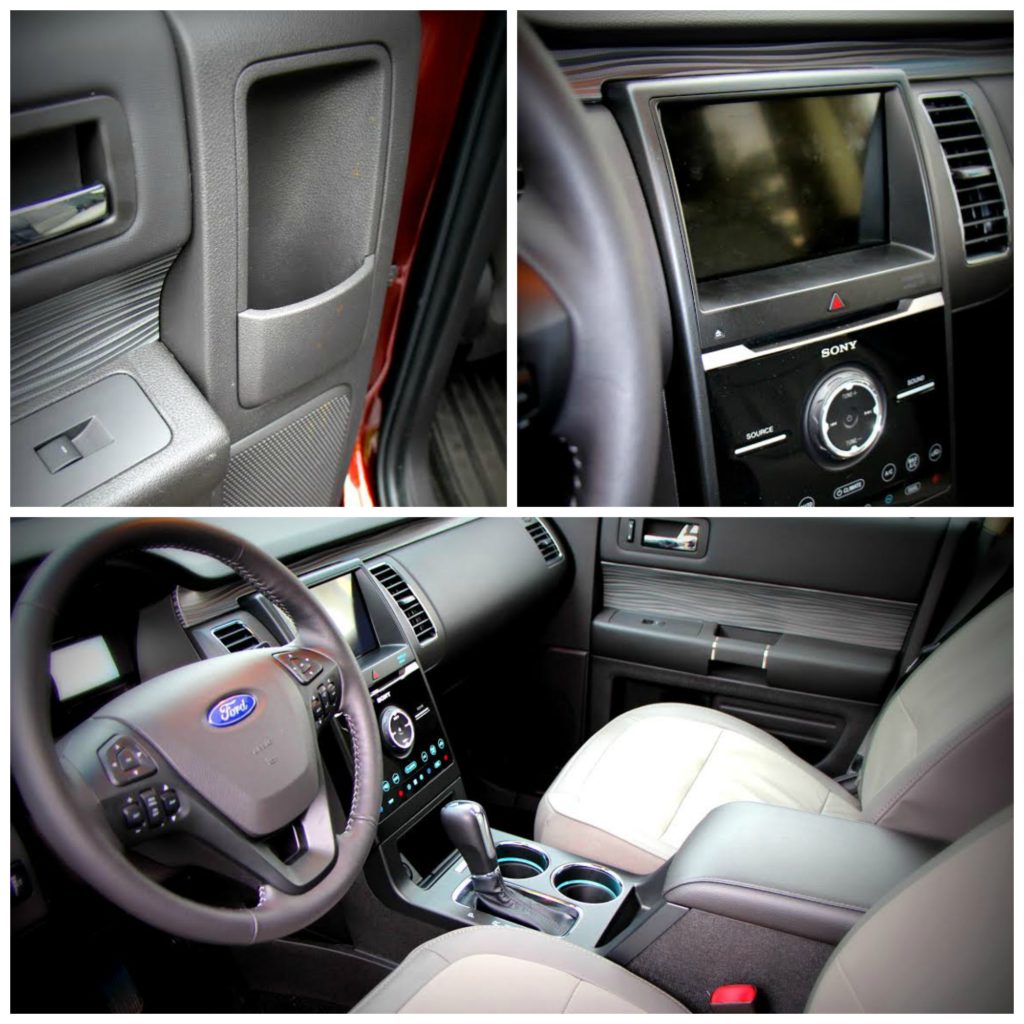 The bonus features?
The Ford Flex drives like a luxury vehicle, it actually reminded me of my husband's Lincoln sedan he owned four years ago (and later I found out that the Flex is made in the same factory that produces the Lincoln models!). It was a smooth ride even on the bumpiest of roads and hugged every turn very well.
The powerfold third row seats were quite the hit in our home. With the push of one button, the seats would fold into stowing so we could pack all our bags in the trunk and another push of a button turned them into tailgate seats. How awesome would that be for the drive in theatres?! You can watch the seats in action here. I really liked that they were automatic because I just don't have the time to fumble and try to yank seats down. This made the whole process simple and efficient – my two favourite words!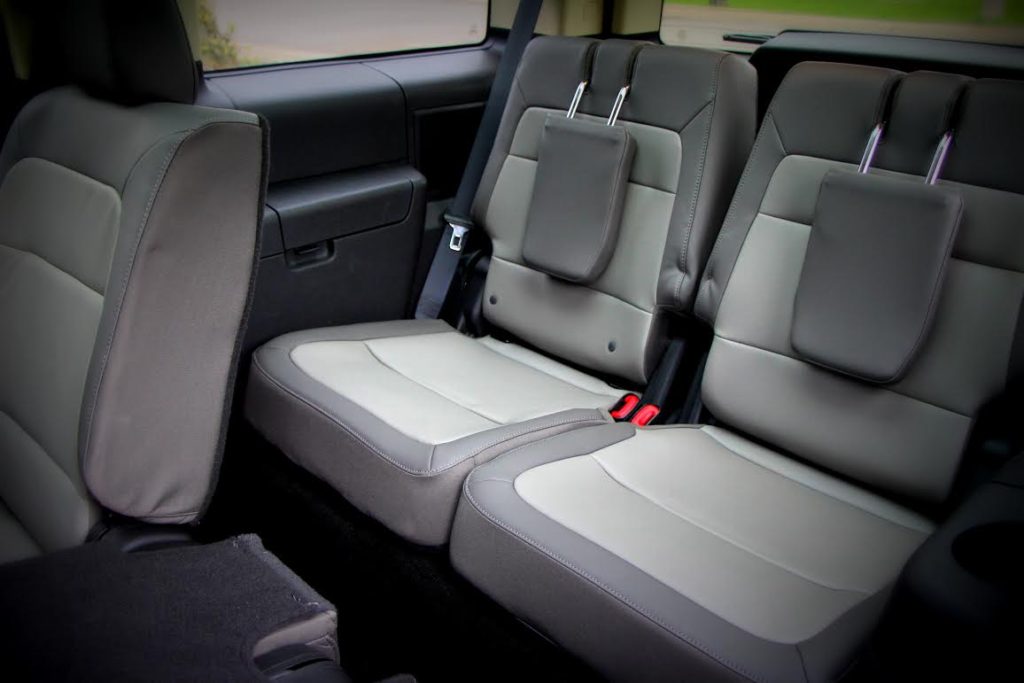 Our family fell in love with so many features of the Ford Flex but most importantly it helped me feel safe again in a larger vehicle. I have not felt that secure in a large vehicle since before my accident, which is an amazing feeling to have. We may have even come to an agreement on our next car when it is time to replace my Focus!
What feature of the 2016 Ford Flex impresses you the most?
Disclosure: We drove the Ford Flex to Ottawa free of charge, all opinions expressed are my own.