Cinderella and the Secret Prince DVD Giveaway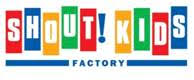 On November 5th, a never before told story of Cinderella comes to DVD from Shout!Kids Factory and Gold Valley Films, Cinderella and the Secret Prince.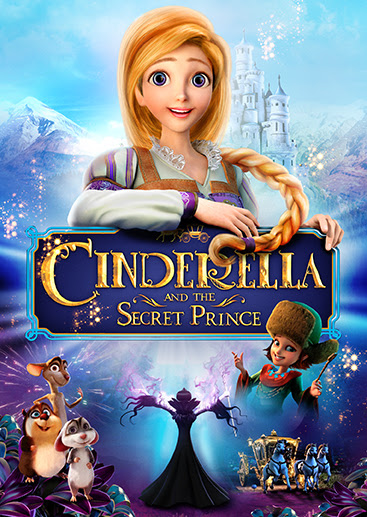 About Cinderella and the Secret Prince
With the help of good fairy Crystal, Cinderella and her three mouse friends are able to escape the attic they live in and make it to the Royal Ball at the palace. They soon discover a terrible secret. The real Prince has been turned into a mouse by an evil witch! The "Prince" standing in front of everyone at the Ball is an impostor!
Cinderella and her faithful furry friends must embark on an all-new adventure to restore the real Prince to his true form and help him defeat the forces of darkness.
Cinderella and the Secret Prince is voiced by Cassandra Lee Morris (Your Name), Chris Niosi (TOME), R. Martin Klein (Perfect Blue), Tony Azzolino (The Grover Complex), Kirsten Day (Barbie Dreamhouse Adventures), Wendee Lee (Cowboy Beebop: The Movie), Stephen Mendel (Barbie: Dreamtopia), Terrence Stone (Hearthstone: Heroes of Warcraft), and Stephanie Sanditz (The High Life), directed by Lynne Southerland, and produced by Allen Tsang at Gold Valley Films.
DVD Trailer
Are you ready to see a whole new take on the story of Cinderella?
Then get ready for this modern version of the classic story where Cinderella does all the saving! Huge admiration for the girl power in this movie, love the idea that girls can be the ones saving the prince and that we don't always need to be the one saved in films.
This is beautifully animated film that runs approximately one hour and a half in length. It is full of personality and fun with a great, brand new spin on a family favourite story. This new version will soon become a family favourite. The DVD would make an excellent addition to a stocking this holiday season if you are looking for stocking gift ideas.
The DVD arrives in stores on November 5th but you can enter now to win your own copy. The giveaway is open to residents of the USA and Canada (excluding Quebec), 18 years of age and older. Good luck!
The Giveaway!
a Rafflecopter giveaway
Disclosure: I received a copy of this DVD in order to facilitate this review. All opinions expressed are my own.