Sesame Street: Dance Party Giveaway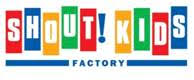 D is for Dance! And Sesame Street is full of fun dance moves in their upcoming DVD Dance Party set to be released on August 6th, 2019.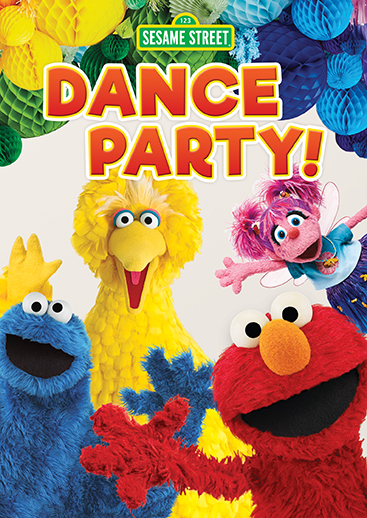 About Sesame Street: Dance Party
On "Dance Your Favourite Dance Day", Nina teaches her friends the moves to dances from all around the world. Next, kids get their groove on with all of their favourite friends, learning the "Do the Dinosaur Dance", the "Elmo Slide", the "Robot Dance" and "Head Shoulders Knees and Toes". The Feelingwells throw a family dance party and Zoe choreographs a ballet in "Snuffy's Dance", where the dancers have to work together to figure out how to make Snuffy fly through the air.
Celebrities like Amy Ryan, Liev Schreiber, Maria Menounos, Naomi Watts, Nicole Kidman, Sutton Foster, and Wendy Williams join the Sesame Street gang to sing "Elmo's Got The Moves." More star power arrives when Ne-Yo sings "You've Got a Body," encouraging everyone to get up and move. Janelle Monáe teaches Grover, Big Bird, Cookie Monster, and friends "The Power of Yet" with a toe-tapping number.
The dance party continues as the Feijoo Sisters dance the Lambarena with Zoe, Jason Derulo shows Elmo and Abby Cadabby that "Dancing is Easy," Ernie creates a dance video with too many steps, Elmo and Prairie Dawn record a music video, and Murray shows off flamenco-, Irish step dancing-, and Bollywood-inspired moves in a "Murray Has a Little Lamb" mashup.
Our Thoughts
Combining dance, music and our favourite characters and celebrities, this DVD is sure to be a hit with fans of all ages. We loved the music, practicing and creating our own dance moves and the star power behind this new DVD. The DVD has a run time of just over two hours and includes the bonus feature of Elmo's Music Magic.
Want to have even more fun? Make sure to download Dance Party printables here.
Sesame Street is celebrating its 50th year! (Wow this makes me feel old!). Make sure you share your favorite Sesame Street memories – and maybe your favorite dance – with the hashtag #ThisIsMyStreet on social media.
You can pre-order a copy of this DVD from Shout Kids here and get ready to move and groove with this amazing new DVD from Sesame Street.
The Giveaway!
a Rafflecopter giveaway
Disclosure: I received a DVD copy in order to facilitate this review. All opinions expressed are my own.