Take Back Your Life and Gain Confidence While Dealing with SUI
As women, we are led to belief that our bodies need to be perfect, that the body image outside of societal norm is wrong and that we should be ashamed of our bodies if they don't function the so-called 'normal' way. But the real definition of normal ranges greatly from woman to woman and body type to body type. We need to let go of the societal image when seeking help for women's health concerns, especially with an extremely common condition called Stress Urinary Incontinence (SUI).
My first experience with SUI came while I was pregnant with my second son. I had gained quite a bit of weight and the first few times it happened, I was in so much shock, I just ignored it. I did not want to believe my body had betrayed me and I most certainly did not want to talk about it with my husband or doctor (how do you even begin to have those conversations??). Instead of confronting my fears and seeking help, I suffered in silence and tried everything I could to ignore and control others from noticing it.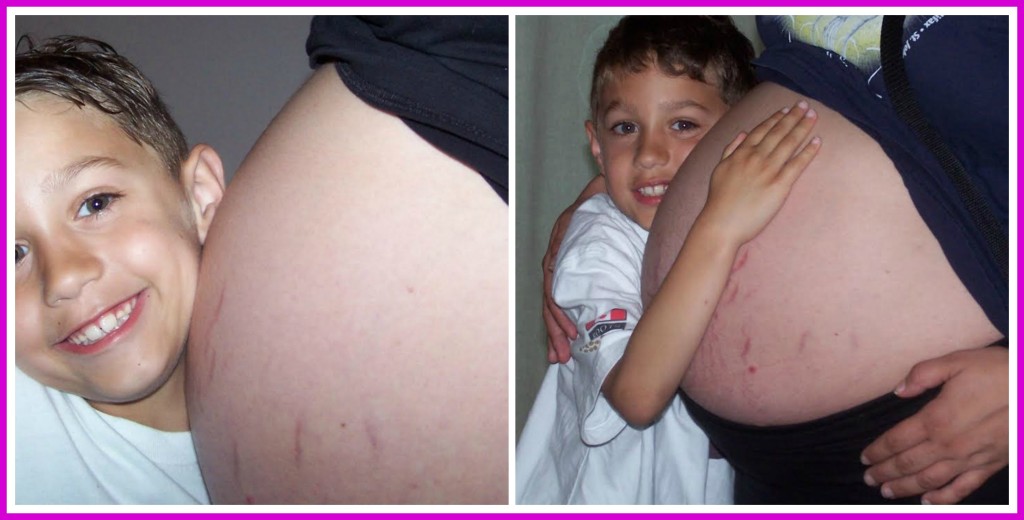 This clearly did not work. I kept believing it would get better after giving birth to my son (it just had to) but instead it became worse. SUI was beginning to affect my life so much that I did not want to go yoga out of fear of leaks; I had to ensure I was constantly wearing a liner just in case and if I forgot to wear one; I was clenching my legs shut out of sheer fear alone. This had such a negative toll on my mental health, I was so unhappy and it showed in my self-confidence and self-worth. I didn't want to go out, I didn't want to get dressed up and I most certainly did not want to exercise in public because of my shame. That was when I knew I had to stop this vicious cycle and only I had the power to do so.
My first step was letting go of the perfect body image I had in my mind, I had to let go of expectations and embrace my body for what it was. Sure it leaked but the more I accepted this, the easier it became easier to seek help. I found I wasn't alone and I actually had someone to talk to my fears about. Taking the time to reach out to your doctor is key as you need to make sure there are no underlying factors causing SUI symptoms such as a bladder infection. My doctor made me feel so comfortable and she even shared her own stories.
The next step is to take charge of your health, surgical options are definitely not a desired treatment plan for most (at least not in my case) so start with the basics, such as losing weight, exercising, taking bathroom breaks, using a panty liner.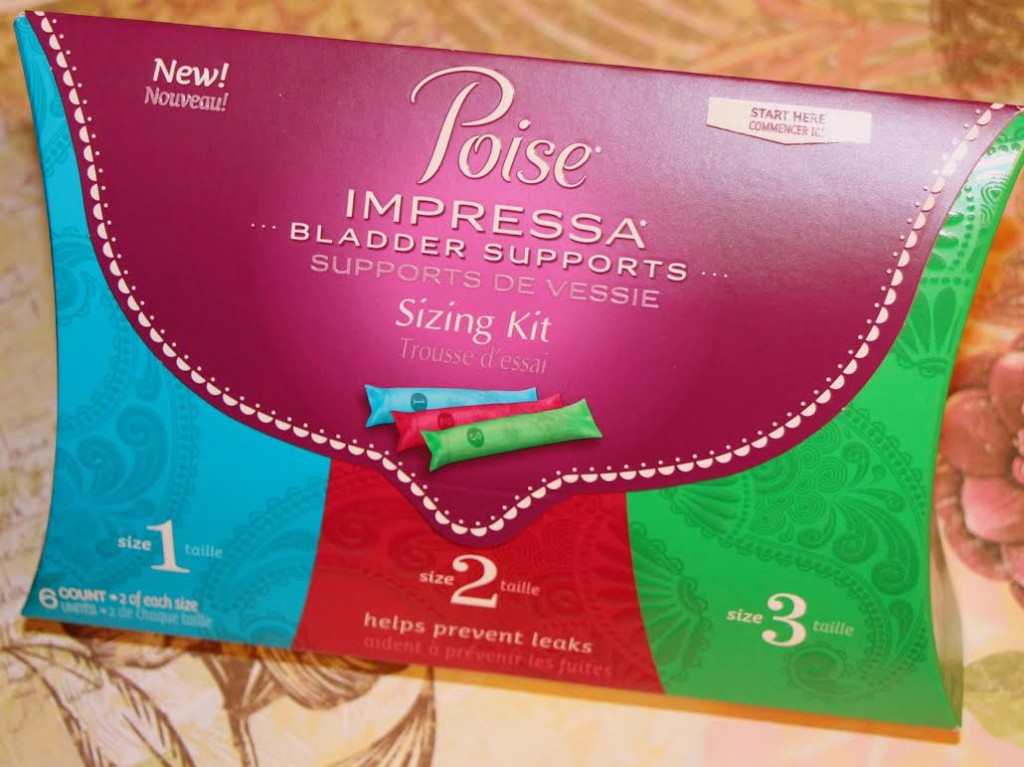 Even these simple steps can sometimes not be enough and that is where Poise Impressa comes in. Poise Impressa is an intravaginal device that helps to manage SUI. It works by pressing against the urethra which helps stop urine from leaking out, eliminating the need for liners and being self-conscious about a smell or that anyone would notice that this has happened to you.
I was really curious about the actual design of the Impressa, how would it look and how to insert it. I was surprised to see that it is just slightly longer than a tampon, slightly wider and inserted the same way you would a tampon by pushing the device from the bottom which inserts the Impressa into the vaginal canal. This gave me so much relief as I get nervous using tampons sometimes – I worry about string length, if it will be difficult to insert or hold the device to insert. The insertion was simple and I had no problems with that part.
At first I felt conscious of the Poise Impressa being in place as I could feel the pressure it placed towards the front of the vaginal wall and I wanted to keep checking the strings and making sure it was in place properly. But this pressure is a good sign as the device was doing what it should be doing by putting slight pressure on the urethra to prevent leaks. Soon I found that the more I kept moving, it quickly became forgotten and it was just there similar to the same feeling of a tampon being present. It did not interfere with any of my daily activities from work to yoga to walking the dog. It remained in place all day and I put it to a daily challenge for the entire week by not wearing a panty liner – to my surprise (and relief!) I did not have one leak. This was pretty impressive for such a small device.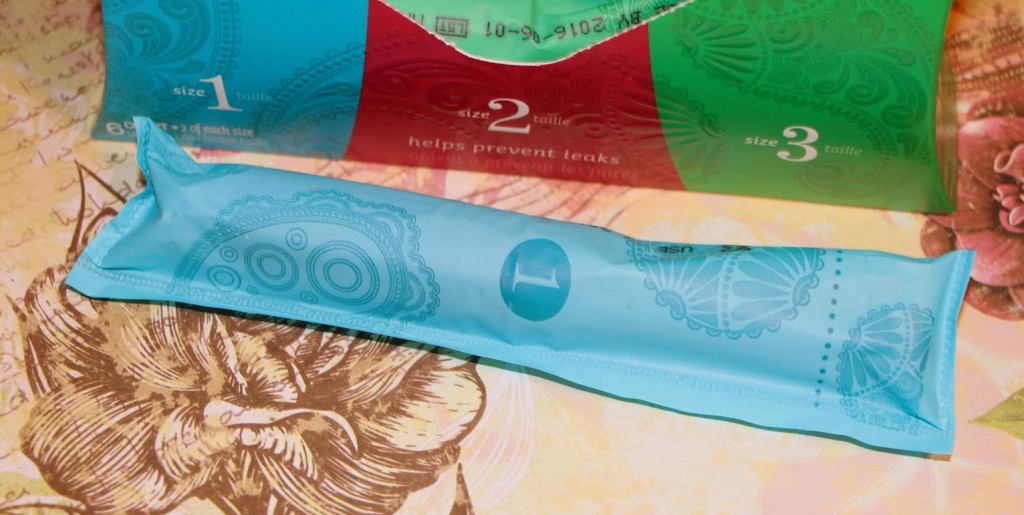 The Poise Impressa comes in three different sizes so if Size One doesn't fit properly or starts to displace then simply try the next size up and so on until you hit size three. Remember, all of our bodies are different! Let go of any expectation and ensure the size is comfortable, fits properly to your body and does the job. You can wear the Impressa for up to eight hours and you do not have to remove it if you have to urinate which is a bonus. If I had to remove it every time I went to the bathroom I would be going through them like crazy! Removal is simple and does not hurt, I was worried once it expanded it would be difficult to remove but with the slightest pressure on the strings, the Impressa popped right out and in the garbage it went.
I am a number person and I found these statistics shocking. Clearly women are embarrassed and uncomfortable talking about a common problem that has easy solutions to help you manage it.
SUI Statistics:
75% of Canadian women experience SUI when they sneeze.
72% of Canadian women experience SUI when they cough.
More than 4 in 10 Canadian women experience SUI post pregnancy or childbirth.
72% of women aged 45-54 feel self-conscious as a result of SUI.
59% of Canadian women feel self-conscious.
53% of Canadian women feel embarrassed.
Now that you know you aren't alone, it is so important to seek the help you need. Talk to other women, talk to your doctor and try Poise Impressa as a step to controlling your SUI symptoms.
Have you ever dealt with SUI? What have you tried that seems to be working? Would you use a device like Poise Impressa?
Disclosure: I received a sample of Poise Impressa in order to facilitate this review. All opinions expressed are my own.