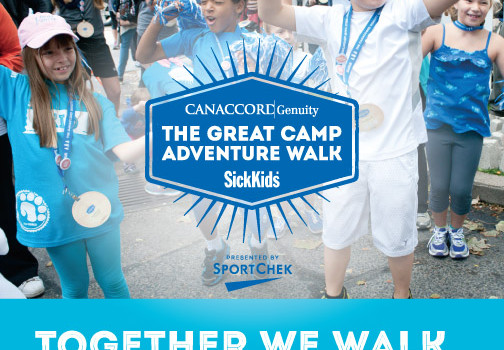 The past few weeks have flown by for me after I announced that I will be taking part in The Canaccord Genuity Great Camp Adventure Walk. This was important to me in so many ways. Sick Kids is an incredible hospital that does so much for the children and families that are treated there. They open their doors, hearts and give their all to their patients. I was privileged as a high school student to participate in a research study at Sick Kids. It was this study that sparked my love of medicine and the hope it gives families.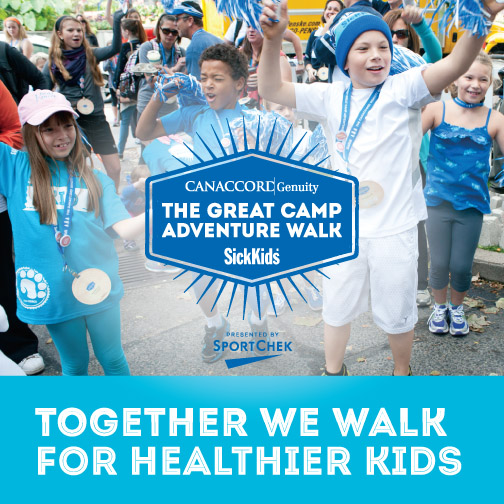 What is The Great Camp Adventure Walk?
The Great Camp Adventure Walk is a challenge by choice event held in Toronto on September 26th. Participants can challenge themselves to a 5km, 10km, 15km or even a 20km walk. It is an event that is open to all: young children, families and even pets! The day is full of fun, camp like activities and more.
Participants can register on the Walk for Sick Kids website. If you would like to donate to my team, you can do so at our team page, Live, Dream, Hope. Our goal is to raise $1,000 and we are a quarter of the way there.
All donations raised go to The Possibilities Fund at Sick Kids Foundation. The goal this year is to raise over $2 million!
You can also enter to win a $100 donation to a team of your choosing and a $100 VISA gift card for yourself. A definite win-win!
The Great Camp Adventure Walk for SickKids Promotion Contest
Disclosure: I am part of the Canaccord Genuity Great Camp Adventure Walk for SickKids campaign with Influence Central and I receive special perks as part of my affiliation with this group. The opinions on this blog are my own."